
Home
>
"Three Chains Fusion" of Zhuhai Biomedical Industry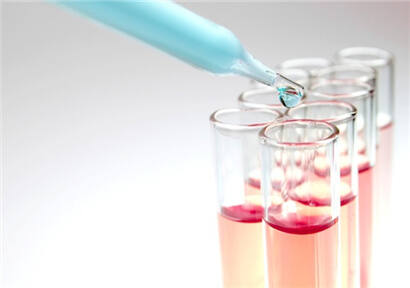 According to the economic data of the first half of the year, Zhuhai's pillar industries realized 41.668 billion yuan in industrial added value, an increase of 5.0%, which stimulated the city's planned industrial growth rate of 3.9 percentage points. Biomedical industry, one of the six pillar industries, has maintained a high growth rate with an added value of 21.5%. Not long ago, Yao Yisheng, mayor of Zhuhai, met with the responsible persons of Macao University of Science and Technology and Guangzhou Pharmaceutical Group in Guangzhou to discuss and communicate on promoting cooperation in projects of traditional Chinese medicine industry. Earlier this month, Zhuhai held its first biomedical docking meeting, revealing that large pharmaceutical companies Guangzhou Pharmaceutical Group and Xiangxue Pharmaceutical are planning to settle in Zhuhai to expand the "international map" of the biomedical industry by taking advantage of Zhuhai's advantages.
Good industrial foundation and location advantages adjacent to Hong Kong and Macao create opportunities for Zhuhai biomedical industry layout in Guangdong, Hong Kong and Macao Bay Area. On the other hand, people in the industry believe that in order to break out of the industrial siege in Dawan District, Zhuhai, a small and beautiful city, must continue to accelerate the leap of biomedical industry to high-end under the leadership of Guangshen, Zhongshan and Dongguan. A survey by journalists from Nanfang Daily found that Zhuhai has formed a biomedical industry system featuring pharmaceutical manufacturing industry, medical equipment, health care products and cosmetics, which promotes the "three-chain integration" of innovation chain, industry chain and policy chain in the biomedical industry. This is Zhuhai's ability to promote the industry. The key to the promotion of the level.
"Due to the continuous growth of the output value of a number of leading enterprises such as Lizhu and Federal Pharmaceutical, Zhuhai biomedical industry has continued to grow at a high speed in recent years." Zhuhai Statistical Bureau responsible person analysis. At present, Zhuhai has formed a biomedical industry system characterized by pharmaceutical manufacturing industry, medical equipment and health care products and cosmetics. With the development of leading enterprises, Zhuhai has continuously increased the introduction of high-end biomedical talents and projects in recent years, and the start-up biomedical enterprises have also entered the "fast lane".
In the YingKeRui Pharmaceutical Research Institute of Hengqin, Zhuhai, there are a number of high-quality and sophisticated research and development platforms of Chinese medicine in the laboratory, and researchers are busy in the laboratory to carry out a series of research and development processes such as extraction, concentration and alcohol precipitation of Chinese medicine. As the first enterprise in Guangdong-Australia cooperative TCM Science and Technology Industrial Park, its main business income has broken through tens of millions of barriers in just over two years.
"Enterprises can carry out pilot test, production and marketing of drugs through the public service platform of the industrial park when they bring prescriptions with them." Feng Jun, deputy chief executive of Guangdong-Australia Cooperative TCM Science and Technology Industrial Park Development Co., Ltd., said that for start-ups, they could concentrate more resources on R&D and accelerate the process of production, teaching and research of drug listing.
North of the Guangdong-Australia Cooperative TCM Science and Technology Industrial Park, a new start-up of biomedical devices has also emerged. At the end of last year, Tongqiao Medical Technology Co., Ltd., located in Zhuhai High-tech Zone, won the second place in the finals of China Innovation and Entrepreneurship Competition in the biomedical industry, relying on its own advanced technology of high-end intracranial implantation of interventional medical devices. In this state-level industry "contest", Tongqiao is only a company which has been established for less than three years. Compared with the monopoly of intellectual property rights in foreign countries and the high cost of intracranial interventional medical devices, Tongqiao's R&D achievements will break this situation and reduce the financial burden of patients from domestic medical devices. At present, Tongqiao Intracranial Implantation Interventional Medical Devices has completely independent intellectual property rights, has submitted 13 patents, 4 have been approved. In the future, in the process of localization of stroke intervention diagnosis and treatment in China, there will be a "Zhuhai Enterprise".
Searching westward along the territory of Zhuhai Biopharmaceutical Industry, Jinwan Biopharmaceutical Base, known as "Southern Pharmaceutical Valley", has emerged a number of bright start-ups, among which Zhuhai Reispril Biopharmaceutical Co., Ltd. At present, the company is developing a project to adopt the third generation of pulmonary drug delivery technology, dry powder inhalation technology. And 90% of the technology-related therapeutic drugs are imported domestically, which means that Risperide will hopefully fill the gap in the domestic market. By the end of this year, this "Zhuhai Enterprise" will represent China in the "Dragon Gate Creator" Global Innovation and Entrepreneurship Final, demonstrating the scientific and technological strength of Zhuhai enterprises.
Start-ups accelerate innovation and convergence effect, which is becoming a new force to upgrade the level of biomedical industry. Taking Zhuhai Health Port as an example, this one-year-old bio-pharmaceutical Industrial Park has signed or is about to settle 12 projects, with a total investment of over 5 billion yuan, reaching an annual output value of over 8 billion yuan.
"Biomedical industry is a new industry with high knowledge density, high added value and high-tech content. With the joint efforts of high-end talents, scientific and technological projects and public R&D and service platforms, the emerging batch of biomedical industry in Zhuhai is growing into an incremental place of Zhuhai's industrial economy. Yes. Some observers told reporters.

Disclaimer: Echemi reserves the right of final explanation and revision for all the information.
Trade Alert
Delivering the latest product trends and industry news straight to your inbox.
(We'll never share your email address with a third-party.)