
Home
>
Coastal Industrial Park in Jiangsu Province Promotes the Renovation of Chemical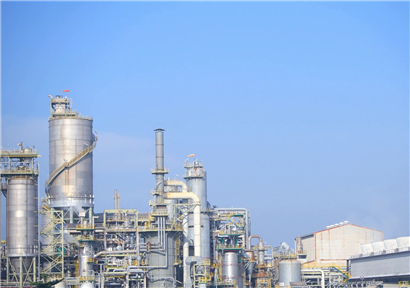 Since this year, the Coastal Industrial Park of Binhai County, Jiangsu Province, guided by the work programme of the renovation of the provincial and municipal chemical parks, has taken resolute and decisive actions and taken effective measures to continuously promote the renovation of the chemical industry, and has stepped into a new stage of high-quality development.
Speed up the pace of regulation. Focusing on the renovation plan and expert evaluation opinions, the park implements daily supervision, weekly meeting office and monthly bulletin, and solidly promotes problem rectification; promotes renovation and upgrading of retained enterprises in strict accordance with relevant provincial and municipal requirements, ensures that the renovation task is completed before September, and passes the municipal acceptance check; mergers and reorganizations of key enterprises for closed enterprises; The government should shut down such channels as orderly collection and storage according to law and regulations, so as to ensure "two breaks and three clearances".
Enhance the matching ability. Accelerate the implementation of environmental protection supporting projects such as bid upgrading, comprehensive utilization of waste salt, Everbright Environmental Protection Incineration and Rigid Landfill, Dongjiang Solid Waste Incineration and so on, and build and operate within the year; accelerate the second phase project of the Smart Park to realize intelligent management of the park; and accelerate the establishment of a "one-card" management platform. Access personnel access information and video, to achieve "people, things, vehicles" comprehensive control.
Promote industrial transformation. New Pharmaceuticals develops finished pharmaceuticals around 40 pharmaceutical affiliated enterprises in the park, and plans to promote the construction of 15 pharmaceuticals such as Chuangnuo and their supporting projects in the year; new materials extend towards the end and high end, and focus on 20 new materials projects such as ABS plastic resin, which Koli cooperates with Korean LG Group in the year; and basic chemical industry focuses on the coastal port industrial park. Large-scale industrial projects have been put on the ground to accelerate the expansion of supporting projects such as Jihua sulphuric acid and salt sea chlor-alkali.

Disclaimer: Echemi reserves the right of final explanation and revision for all the information.
Trade Alert
Delivering the latest product trends and industry news straight to your inbox.
(We'll never share your email address with a third-party.)