
Home
>
Huzhou Anji highlights the "three guarantees" to renovate small restaurants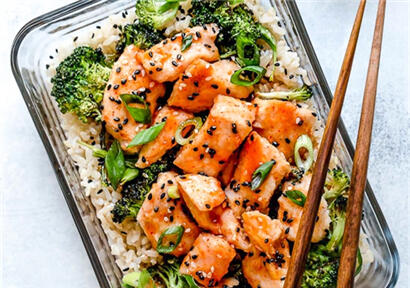 In order to further strengthen the comprehensive management of the small catering industry in the county and ensure the safety of the people's dining, the Anji County Bureau recently deployed a special rectification of the small catering list in the county, vigorously promoting the small catering units to create a national civilized city to meet the standards, and continuously creating a safe and civilized dining environment. Since the launching of the special rectification action, 363 law enforcement officers have been dispatched, 307 problems in small catering units have been rectified and 14 cases have been investigated and dealt with.
Firstly, a special class guarantee mechanism should be established. In Changshuo Market Supervision Institute, a headquarters and case-handling area were set up, led by a responsible leader, and cadres of relevant departments and sub-bureaus were selected to investigate and deal with outstanding units in the previous period of catering industry renovation, and catering units that refused to renovate or failed to meet the requirements after renovation. We should promptly carry out law enforcement inspections. We will establish a Wechat Group consisting of the Director-General, the chief inspector, 17 catering law enforcement teams in the urban area and all sub-bureaus to report the difficulties of small catering renovation in a timely manner. Meanwhile, the progress of the renovation will be put on the wall every day to ensure that relevant issues are handled in a timely and appropriate manner. At present, 363 law enforcement officers have been dispatched, 5796 small catering units in the county have been found out, 926 have been inspected, 307 have been rectified on the spot, and 14 have been investigated and prosecuted.
On August 15, 135 law enforcement cadres from 17 catering groups and sub-bureaus in urban areas were organized to carry out special training on law enforcement and renovation of small catering. The practical operation of law enforcement and handling of catering cases and the requirements of document production were interpreted on the spot, and it was made clear whether there were light operation, overall hygiene, kitchen operating room facilities, purchase and sale account records. Whether there are outdated food and food raw materials, the service life of disposable disinfection tableware, whether there is a clearly marked price, etc. On-site inspection content, on-site teaching on the production of documents such as notice of order correction, on-site inspection record, inquiry record and decision on enforcement of seizure compulsory measures, to ensure that everyone can enforce the law and understand and hold it.
The effectiveness of targeted implementation. Combining with the actual operating characteristics of catering industry, and aiming at restaurants, barbecue shops, night snack shops and other places under 200 square meters, and in the form of "full-staff law enforcement day", we organize "law enforcement inspection at wrong time" at night. During the first round of law enforcement inspection at wrong time of catering concentration, more than 120 law enforcement officers were dispatched to inspect catering. There were 450 units, 12 cases were filed and investigated, and 11 items were seized and seized. At the same time, in view of the problems such as the disorderly construction of restaurants in back streets and alleys, we have jointly organized the departments of street, comprehensive law enforcement and public security, and recruited grid workers and volunteers to carry out joint law enforcement on more than 70 small restaurants in key areas such as urban building materials market along the street, and dismantled the disorderly construction, fencing, illegal advertising and water behind the small restaurants in the area. There are more than 30 pools.

Disclaimer: Echemi reserves the right of final explanation and revision for all the information.
Trade Alert
Delivering the latest product trends and industry news straight to your inbox.
(We'll never share your email address with a third-party.)