
Home
>
Nagoya Protocol coexists opportunities and challenges for the cosmetics industry
Nagoya Protocol coexists opportunities and challenges for the cosmetics industry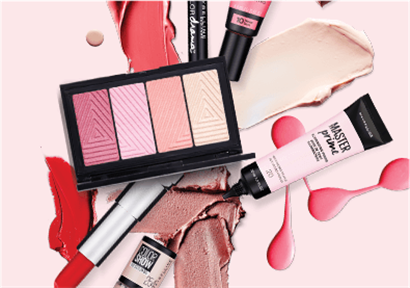 Recently, Korea has suggested that the cosmetics industry should be fully prepared for the opportunities and challenges of Nagoya Protocol aiming at sharing the benefits of genetic resources.
On 22, the Korea Bioindustry Association held a joint seminar on the Nagoya Agreement in COEX. Lim Byeongyeon, Director-General of the Global Cosmetics Project Group, and Jeon Yongseok, Director of the Cosmetic Group, expressed their position that the Nagoya Protocol had both opportunities and challenges for the Korean cosmetics industry.
The world cosmetics market is growing steadily, and Korea's cosmetics industry ranks eighth in the world in 2018.
Nagoya Protocol aiming at sharing the benefits of resources is the biggest issue encountered in the rapid growth of Korean cosmetics industry. Dr. Lim Byeongyeon, Director of Global Cosmetics Project Group, believes that Nagoya Protocol has a positive effect on the sustainable development of Korean cosmetics industry and should be regarded as an opportunity. He believed that "the Nagoya Protocol should be dealt with by utilizing Korean natural resources and developing alternative raw materials through biotechnology. Most of the insecurity comes from lack of information. The rising import prices lead to a decline in competitiveness. Because all systems and laws are international agreements and apply to all countries, Korean cosmetics are technically very competitive. Dr. Lin advocates that "if special resources or DMZ plants are used in marketing elements in different regions, there will be full competitiveness, especially DMZ, which is the focus of attention all over the world and can raise the attention of Korean cosmetics.
He also emphasized the need for systematic management at the government level. "There are still many resources in Korea, and it is not easy for enterprises to develop and share. The relevant departments such as the Ministry of Health and Welfare should set up a control tower to share information."
Jeon Yongseok said that "70-80% of raw materials depend on imports and love each other. If the supplier of raw materials puts forward a high patent fee, the price of raw materials will rise, and if the contact itself is limited, the delay of imports will have an impact on the whole industry." He also emphasized the importance of government support. He said that "now some large enterprises are developing R&D, and the government needs to develop domestic raw materials at the national level and publicize the achievements of enterprise development."
Sharing the benefits of genetic resources through Nagoya Protocol is shaking the whole industry. We should plan the direction from the national level as soon as possible and put forward the plan through formulating the resource strategy.

Disclaimer: Echemi reserves the right of final explanation and revision for all the information.
Trade Alert
Delivering the latest product trends and industry news straight to your inbox.
(We'll never share your email address with a third-party.)