
Home
>
In 2022, the cosmetics market in Thailand exceeded 8.045 billion US dollars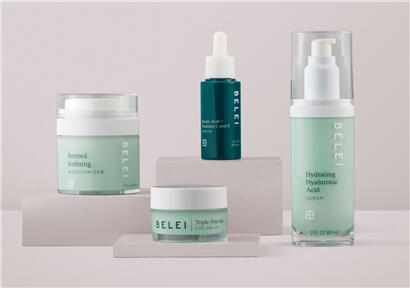 "Thailand is one of the countries with the highest popularity and growth rate of Korean Current. Recently, Cheon Chunu, former curator of Bangkok Trade Museum, said that "Thailand is the headquarters of the Korean Current upsurge and expects to expand the Korean Current market for products benefiting from cosmetics and other Korean currents" at the Symposium on Thai Market Development Strategy co-sponsored by the Chamber of Commerce and Industry and the Korean Investment and Trade Revitalization Commune (KOTRA).
He pointed out that Thailand is the largest ASEAN cosmetics export market in Korea, with an average annual growth rate of 32% in the past five years, and it is the main potential market actively opened up by Korea, such as Emory Pacific and LG.
Korean dramas and K-POP are becoming more and more popular. As a mobile First country, the mobile phone penetration rate reached 135.4% in 2017. The Thai government publicized the commercialization of 5G from 2020, which is good news. According to Euromonitor data, the cosmetics market in Thailand was 5.838 billion US dollars in 2017, up 11% from the previous year, and it is estimated that the market will reach 8.045 billion US dollars by 2022. Especially from the geopolitical point of view, Thailand is becoming the logistics distribution center of India and China.
It believes that Thailand is becoming a potential logistics market through the ASEAN's general plan for interconnection (MPAC), achieving ASEAN integration, building the ASEAN regional production network (RPN) and building China's "one belt along the way" and economic corridor construction, border trade and electricity supplier market.
As a result, more than 20 Korean enterprises such as CJ Korea Transport, Modern Merchant Shipping and CIC have entered the Thai market. In 2017, the number of foreign tourists in Thailand reached 35.38 million, and tourism accounted for 10% of GDP. Therefore, Korean enterprises are expanding into the catering industry for tourists, attracting plastic medical sightseeing and other MACE (exhibitions, conferences) fields. In addition, after the Asian foreign exchange crisis in 1997, Thailand's economic growth slowed down. The "4.0" policy of Thailand and the development project of the Eastern Economic Corridor (EEC) to get rid of the middle-income trap promoted tourism and urbanization of high-speed rail, airports and ports, and also improved the investment environment for foreigners. However, the concentration of manufacturing investment in Japan, known as "small Japan", coupled with the high household debt ratio and the continuous entry of multinational enterprises such as Alibaba into the market, have become obstacles for Korean enterprises to enter the market.

Disclaimer: Echemi reserves the right of final explanation and revision for all the information.
Trade Alert
Delivering the latest product trends and industry news straight to your inbox.
(We'll never share your email address with a third-party.)