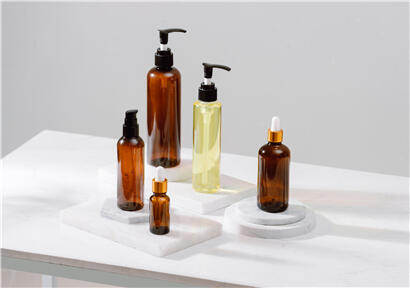 Cosmetics, as an "imported product", has always been the dominant foreign brand in the Chinese market. In recent years, with the change of consumer concept and the rise of China's economic strength, a number of excellent Chinese enterprises have gradually grown up, even go abroad to speak for China.
At 7:00 p.m. on August 26, French time, "The Royal Landscape Light and Shadow Art Exhibition of so many beautiful rivers and mountains-Three Mountains and Five Gardens" held its opening reception at the Rothschild Mansion in Paris. It is understood that the brands participating in this cultural exhibition are all representative and symbolic of national brands in China. For example, Huawei, which is the leading global company in 5G field, has a leading market share, and Yilian, which opens a new era of hyaluronic acid skin care in cosmetics field. In the next three days of the exhibition, these excellent national brands will display creative products with Chinese characteristics in foreign countries and show the creative power of Chinese brands to the world.
To participate in such a "special" Paris show, Yilian is not only concerned about broadening its own sales channels. As a fast-growing old-brand cosmetics force, Yilian is using its market intuition to respond quickly to a new generation of Chinese consumer upgrade.
"China is experiencing an economic transformation dominated by manufacturing-oriented services and creative industries, which makes Chinese consumers begin to pay more attention to cultural and leisure lifestyles, so spending on leisure and entertainment is also increasing." Yingmin, a market research company, points out the changes and opportunities in the current Chinese market.
For the old Chinese brands, it also means that they need to make adjustments in the building of "brand power" to respond to the evolution of Chinese consumers with new ideas. In the face-to-face contact with current consumers after 90 or 00 years, we find that many old-fashioned cosmetics are more like "basic style": their products are meticulous and considerate.
For the old customers of these brands, the quality seems to be enough; but in the face of potential consumers who have not yet made a choice, the added item on the cake is the need for the brand. Where do we fight? In other words, in the fiercely competitive cosmetic market, it is not enough to rely on high-quality products to support consumers to make purchase decisions. How to create added value through their own brand and move consumers to become brand followers has become the general trend of the development of national cosmetic brands. Yilian is a national brand with strong technical research and development strength and guaranteed product quality. Before, we had more impression on it about technology and cost performance, but now it has begun to develop its "brand". Focus on brand building, which is the way for national brands to return to the same destination, is to create premiums and make the enterprise base evergreen.
Nowadays, this gorgeous "Yiyi" lotus flower has a reason to blossom each petal, which emits a brand appeal different from the past, and is worthy of careful tasting by the old brands
Since this year, Chinese cultural consumption has increased rapidly. Statistics from the National Bureau of Statistics show that in the first half of this year, the operating income of enterprises in cultural and related industries on a national scale increased by 7.9%. Among the numerous categories of cultural industries, the museum literary creation market in China has shown a high-speed growth trend. Ali retail platform data show that in recent years, the volume of Museum Wenchuang products has increased rapidly, and the overall scale in 2019 has increased three times compared with 2017. In response to changing consumption trends, Yilian is keenly aware that cultural IP, as a new fashion rooted in Chinese culture, has become a new trend affecting consumption choice. More and more young people, through the joint definition of cultural IP paradigm, are keen to embrace IP enabled old brand of new people, and use them to express their aesthetic taste.
IP can play tricks across borders. We need to find a basis for cross-border cooperation consistent with the tone of our own brand. We also need to have a deeper insight into the mental trends of consumers so as to resonate with the brand and bring a comprehensive promotion of brand value, reputation, sales and so on. As the leader of hyaluronic acid industry, Yilian absorbs the potential cultural discourse of "moistening things silently" in the Summer Palace and combines it with its own brand image to discover design elements from pavilions, pavilions, landscapes and flowers and birds of four seasons in the Royal gardens, and launches the beautiful Summer Palace and Wonderland. The products are set up by the products of the super star products: the anti wrinkle black essence, the permeating Technology Daily solution, the night repair night freeze film, the deep cleaning, the muscle source repair water emulsion set and the moistening clean eye drops. Takes products as its origin. After understanding the similarities between Yihe culture and brand, Yilian brings consumers not only unique sensory experience, but also cultural products with Chinese charm. It gives consumers the right to express the tender beauty of Chinese traditional culture, directly but also not rigidly. To the cosmetics consumer group, it is not only the innovation of brand equity, but also the tradition.

Disclaimer: Echemi reserves the right of final explanation and revision for all the information.
Trade Alert
Delivering the latest product trends and industry news straight to your inbox.
(We'll never share your email address with a third-party.)