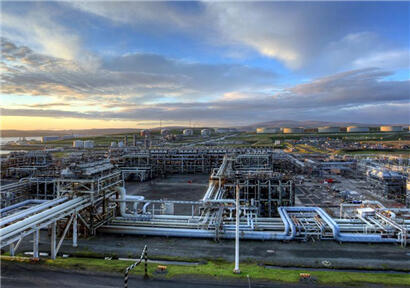 In the area of production, Shaanxi and Mongolia Coal City is affected by a new round of environmental protection inspection and poor demand of coke enterprises downstream. Some coal mines and coal sales are partial differentiation. Prices are mainly stable, while some coal mines are still rising and falling slightly. In addition, the coal market in northern Shanxi has little change, trade and transportation are general, land sales are still acceptable, and prices are basically stable.
On the port side, as of 30 days, the total inventory of the northern port was 24.855 million tons, with a daily decrease of 84,000 tons, including 5.92 million tons in Qinhuangdao, 10.9 million tons in Caofeidian Port Area and 6.516 million tons in Jingtang Port. It is also known that there are many ships waiting to be delivered at anchorage sites in some ports. At present, the decline of spot port quotation is shrinking, the release of downstream demand is limited, the market is deadlocked, and all parties have strong wait-and-see sentiment. We still need to pay attention to the follow-up market multi-empty factor game. Q5500 power coal is quoted at 580-585 yuan/ton, Q5000 510-515 yuan/ton and Q4500 445-450 yuan/ton.
On the downstream side, the six coastal power plants had 16,395,900 tons in stock on the 30th day, with daily consumption of 771,300 tons and usable days of 21.25 days. The daily consumption of power plants has been at a high level, and the high inventory level has fallen to a new low in three months, but the market demand for replenishment is still difficult to release. In terms of imported coal, the foreign coal market continues to be weak and stable, with high international shipping charges. At present, Indonesia (CV3800) FOB quotes 31.5-32 US dollars per ton, Australian Coal (CV5500) FOB quotes 49-49.5 US dollars per ton, while South China's imported coal quotes are stable and the market turnover activity is not high.

Disclaimer: Echemi reserves the right of final explanation and revision for all the information.
Trade Alert
Delivering the latest product trends and industry news straight to your inbox.
(We'll never share your email address with a third-party.)