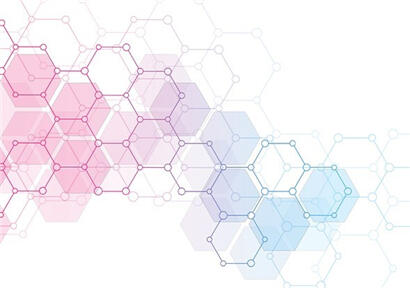 Hengli Petrochemical Industrial Park, a private enterprise located in Changxing Island, Dalian, is a one-time construction of a super-large-scale integrated refining and chemical project. However, in this super-large chemical plant, there are no chimneys and no odors. What environmental protection "black technology" is hidden here?
In Hengli Petrochemical Industrial Park, seven white and green chimneys rise into the clouds and distribute orderly. The tallest chimney here is 180 meters high, nearly twice as high as the average chemical enterprise.
According to the staff, Hengli Petrochemical has more than 50 heating furnaces. Traditional chemical enterprises have one chimney for each set of heating furnaces. There are also dozens of chimneys in the original design here. However, through optimization design and innovation, the flue gas emission system has been integrated. Hengli has equipped the high chimney with electric bag composite double dust collector. On the basis of up-to-standard emission, it not only improves the standing style of chimneys in traditional chemical plants, but also is more conducive to the dissipation of flue gas.
Hengli Petrochemical staff told reporters that the main source of "chemical plant taste" is tens of thousands of static sealing points and the leakage of various connecting points. "Leak a little, the taste is huge." There are usually more than ten thousand static sealing points in a chemical plant, while the static sealing points of dozens of Hengli Petrochemical plants are up to one million.
High-standard purchasing, valves, flanges, gaskets and other equipment materials to choose the best brand in the world, each valve is hung with a sign indicating its installation time, installation operator name, etc., construction can be tracked throughout.
Although all kinds of bolts have been confirmed to be tightened at the time of construction, Hengli Petrochemical still spent tens of millions of yuan to hire professional companies to use advanced instruments to tighten all bolts synchronously to ensure that there is no mistake.
Black Science and Technology III: Question, how to save water and energy?
"The project saves about 40 million tons of fresh water annually, and can also increase the output of fresh water by 16 million tons for production and living." Peng Guangqin, deputy general manager of Hengli Petrochemical (Dalian) Refining and Chemical Co., Ltd., said that the "black technology" is to use the low-temperature waste heat generated during the production of chemical plants to desalinate seawater.
Hengli Petrochemical innovates the comprehensive utilization of water resources and energy, such as low-temperature waste heat combination, integrated preheating, power generation, refrigeration, seawater desalination, which can save 1.2 million tons of standard coal per year. Seven grades of steam with an hourly supply of 5000 tons are provided in the park to realize energy cascade and efficient utilization.
Embedded sewage integrated treatment, storage tank nitrogen air system, fully enclosed coal pipeline... Hengli Petrochemical's numerous "black science and technology" for green development have increased investment, but reduced emissions in the production process, improved the environmental protection of products, and explored a new way for the development of large-scale offshore petrochemical projects with environmental protection, low energy consumption and high output.

Disclaimer: Echemi reserves the right of final explanation and revision for all the information.
Trade Alert
Delivering the latest product trends and industry news straight to your inbox.
(We'll never share your email address with a third-party.)