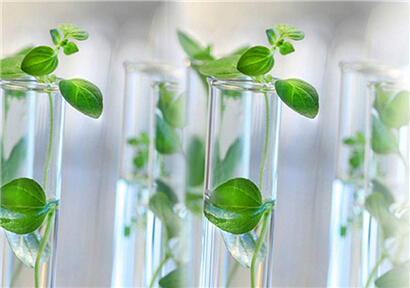 Industry representatives who bandied together under the umbrella of the Confederation of Indian Industry (CII) in New Delhi last month made a strong plea for government support to aid innovation, and for measures to boost investments in the sector. Concern was expressed over the rising imports of chemicals, but this time it was tempered with the need to keep the needs of consuming sectors in mind, and avoiding knee jerk reactions such as blanket increase in the level of import duties. Some of demands made on the government are legitimate, but it is not clear whether anyone is listening!
Support for safer & cleaner manufacturing
The Minister of Chemicals and Fertilisers repeated the Prime Minister's oft-repeated plea for Indian manufacturers to make 'zero defect' products with 'zero effects' on the environment. For the chemical industry this is a challenging – some would say impossible – task. Almost every chemical manufacturing operation does have impacts on the environment. The task at hand is to manage this using the best of technologies available and so minimise the impacts. By-products, co-products and wastes arise from nearly all chemical transformations and the goal of manufacturing enterprises is, more often than not, to minimise these – for economic and ecological reasons. There is a vast body of knowledge available today in so-called 'green' chemistry and manufacturing and encouraging businesses to embrace these practices will require not just the stick but also some carrots.
This could take the form of fiscal incentives for innovation efforts specifically aimed at improving the ecological footprint of manufacturing operations. Can we work to developing a model of financial support related to improvements that organisations make in manufacturing operations? Admittedly, this is a complex exercise, but it is achievable. Broad-based industry associations such as CII or FICCI, or ones more closely associated with the chemical industry such as the Indian Chemical Council (ICC) could frame guidelines for auditing and quantifying improvements made by companies that opt to be part of the scheme. Third party certification will make the analyses more objective and reliable.
Relaxed regulatory scrutiny
The rewards for companies need not just be fiscal. Freedom to operate plants in a more dynamic manner, change product slates as per needs of the market, and permission to operate longer without repeated and intrusive inspections could be some other benefits for achievers. Some moves have been made in this direction, but more needs to be done if industry is to leverage the global opportunities that come with dynamically responding to changing demands.
At the New Delhi conference industry captains made the plea for being allowed to change their product slate without going through the hassles of again obtaining permits. There is merit in allowing this as long as there is no increase in the environmental footprint. The business of fine chemicals, in particular, will greatly benefit from such a move. This is a chemistry-intensive business – with significant, but manageable environmental impacts – and given all that is happening in China, is a great opportunity for India. Global customers, keen to diversify the basket of companies and countries they source from, are eyeing India as a reliable and sizeable supply base, but they will not wait endlessly for Indian entrepreneurs to obtain permits and permissions, and then begin supply.
New projects – be they greenfield or brownfield – should be allowed to get going on the construction phase, even as permissions are being sought, and not wait till the latter is in place before putting steel on the ground. The risk of being denied permission is with the investor and there is little to be gained by putting the cart before the horse, as is now the case.
Rising imports – no kneejerk reactions
Much has been said and written about the rising imports of chemicals, and the need to raise domestic capacities to meet at least local demand. There is merit in this, but so is a dose of caution.
Several of the chemicals now being imported in significant quantities are basic chemicals and feedstock that go into several value chains in which substantial capabilities have been created. There have been some pleas to raise import duties to encourage domestic investments, but there is need for caution. Creating hurdles in the ability of end-users to competitively source their raw materials from overseas will hurt them and is unfair. If such efforts are taken ostensibly to encourage domestic investments and support the new capacity in the early years of production, it should be with clear indication that the measure is only temporary and will be withdrawn in a phased manner that is clearly spelt out. Such a step may serve the purpose of supporting new investments in the most vulnerable years and also not handicap downstream user industries by limiting their options to procure at the most competitive prices.
Another challenge is to implement these tweaks within the framework of international trade rules. A more detailed study of the mechanism and the implications is necessary.
Competitive, not compromised, investments needed
The advocacy for self-sufficiency is undoubtedly with great merit, but investments need to be carefully selected to ensure competitiveness at least locally, if not globally. The projects cannot be reliant on tariff protection or on the levy of anti-dumping or safeguard duties for economic viability. There will be some value chains where it may be the case that manufacturing here will not stand much of a chance, and caution is advised against such investments. This is particularly the case for bulk and commodity chemicals where feedstock price or economies of scale have such an overwhelming impact on manufacturing economics that investments here may just not make sense. Subsidies and other crutches – funded at taxpayer's expense – are not the way to provide these compromised projects a leg-up. They risk compromising the hard-won competitiveness of downstream sectors!
Innovation through new skills not support
Speakers at the conference also stressed the need for greater level of innovation in the industry and there is no doubt this is lacking. Aside of the pharmaceuticals and the agrochemicals industries, where process innovations and improvements have driven growth, much of the chemical industry in India has a poor record of innovation. Nominations for the coveted P.C. Ray award instituted by ICC for indigenous technology development, for example, inspire much less than they used to in terms of the complexity of the efforts and their impacts. The role of national laboratories under CSIR as well as other academic institutes in enabling technology leaps has diminished significantly, though it would be unfair to lay all the blame on them.
Industry captains have called for a reinstatement of the 200% tax rebate for innovation efforts, but one would be hard pressed to identify any major success in technology development when these were in place. What is more urgently needed is a mindset change that the new and sceptical world in which the chemical industry operates needs benign and clean technologies that have to be developed not just by incremental innovations, but by breakthroughs that come about by astute orchestration of new and diverse skills particularly in the biological sciences and in information technology (IT).
The role of IT, in particular Internet 4.0 or the Internet of Things, for safer, more efficient, and optimised chemical operations, cannot be overstated. The chemical majors of the world are investing considerable resources in building these capabilities internally or through collaborations, acquisitions and joint ventures, and Indian companies have much to do to keep up. The country is fortunate to have a world-class IT industry that it can and should leverage far more effectively than it has so far.
The Indian chemical industry has a lot to do, not just to build capabilities and meet domestic & international market needs, but also to win the trust and support of a sceptical society. Accidents such as the recent one in Dhule district of Maharashtra that took the lives of more than a dozen at the last count reinforce the stereotype that the industry is a dangerous one that needs to be closely watched and tightly regulated. Combating such perceptions and laying a platform for sustainable growth will be the number one challenge for this enabling industry.

Disclaimer: Echemi reserves the right of final explanation and revision for all the information.
Trade Alert
Delivering the latest product trends and industry news straight to your inbox.
(We'll never share your email address with a third-party.)