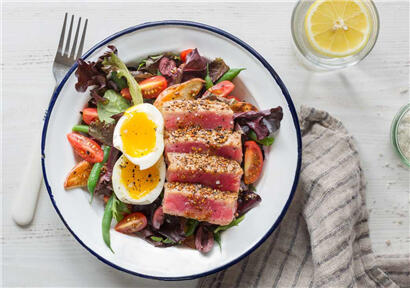 Hainan Daily reporter September 18th from Sanya relevant departments were informed that, in view of the recent rise in pork prices throughout the country, Sanya introduced A series of political measures have been taken to ensure stable meat prices and adequate supply. The current pork price in Sanya market, Hainan Daily reporter visited this.
On the same day, in the Sanya International Shopping Center Wang Hao supermarket and the liberation four road public welfare market of Huimin pork emergency launch point, the Hainan Daily reporter saw pork pork ribs, pork, lean pork and other pork products are abundant, and the price is relatively affordable, attracting many consumers to buy.
"Lean meat 20.8 yuan a kilo, pork 18.8 yuan a kilo, spareribs 31.8 yuan a kilo, nearly 3 yuan cheaper than in the agricultural market." Sun Shuqing, a staff member of the fresh meat section of Wanghao Supermarket in Sanya International Shopping Center, said that the relatively favorable price of Huimin Pork Emergency Delivery Pork in the Supermarket attracted many consumers to buy it. During the Mid-Autumn Festival, pork prices did not fluctuate. In addition to ensuring supply, some supermarkets in Sanya also offer discounts and promotions for some pork products. The cold pork neck bone of Wanghao Supermarket in Sanya International Shopping Center is sold at a discount price of 12.8 yuan per kilogram.
"Pork prices in recent days are much more affordable than in the previous period." Li Yang, a Sanya citizen, said that pork prices did not fluctuate during the Mid-Autumn Festival, and the government's measures to ensure supply and price stability enabled people to enjoy real benefits.
The relevant person in charge of Sanya Development and Reform Commission (Municipal Price Stabilization Office) said that the first batch of nine government emergency pork delivery points in Sanya had been put into use, and 45 other emergency pork delivery points would be opened in Sanya this month. In addition, before the arrival of this year's peak tourism season, Sanya district governments and Yucai Eco-Management Committee will build and put into use at least one public welfare wholesale fair price market and self-produced and self-sold area (small wholesale market), with a market area of not less than 3000 square meters; for those who are unable to provide construction sites for the time being, they will build a 15-minute living circle. In order to alleviate the supply pressure in the peak season of tourism and increase farmers'income, local organizations should set up regular and designated civilian basket sales areas (mainly vegetables, pork, beef and mutton) around the agricultural market or large residential areas, equipped with temporary facilities and day-to-day management personnel to maintain the trading order.

Disclaimer: Echemi reserves the right of final explanation and revision for all the information.
Trade Alert
Delivering the latest product trends and industry news straight to your inbox.
(We'll never share your email address with a third-party.)