
Home
>
Wuxi School Food Material Unified Distribution Daily 400 Tons Food Material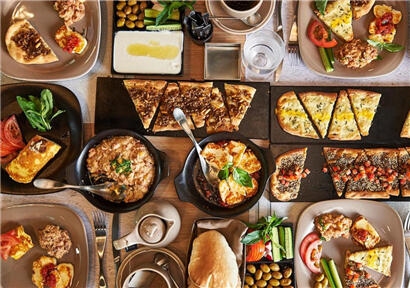 This autumn semester is the third week, and also the third week of food distribution in public kindergartens and compulsory education schools. Under the new distribution mode, what is the situation of each link of the "send-receive-do-eat" student meal service chain? Recently, the relevant municipal departments have paid continuous attention to the trial operation of this reform measure. During the Mid-Autumn Festival, on-site meetings were held at the distribution base to summarize the distribution situation and study the next improvement measures. The data show that the average daily delivery volume of the school food distribution company in Southern Jiangsu is 401.75 tons, and the average daily distribution of food varieties is 45. The effect of
400 tons distribution falls on a plate. "Today is blood glutinous rice, Chinese yam spareribs, black fungus soup, scrambled eggs with luffa, scrambled threads,..." Yao Fang, the logistic director of the experimental nursery center of the Municipal Women's Federation, introduced that there were more than 790 children here. "Today's menu has actually been sent to us two days ago for advice. We have seen it with the health doctor. It is more reasonable to mix meat and vegetable." Before uniform distribution, menu setting is a major event in this kindergarten. Generally, under the guidance of the experts, they make their own decisions, "Now, they have saved their minds. The dishes delivered every day are guaranteed to be of good quality and fresh!" Parents are most concerned about what to eat. It is difficult to adjust the population. What ingredients are distributed every day and how to determine the weekly menu? It is understood that the menu is led by the Municipal Bureau of Education, with the cooperation of the Municipal Health and Health Commission and the Southern Jiangsu Food Material Distribution Company. According to the nutritional needs of students at different stages, menus are formulated to achieve the combination of meat and vegetable, dairy products, eggs, vegetables, fruits, meat and beans. It is reported that menus are regularly analyzed and adjusted. How to ensure the quality and quantity of uniform distribution? The practice of trial operation also gives optimization measures. The relevant person in charge of Southern Jiangsu Food Material Distribution Company introduced that the list of suppliers for ten bulk food materials and six general food materials had been determined before. In the next stage, more suppliers would be added to the warehouse, supplier database would be established, and corresponding reward and punishment mechanism would be formulated to ensure the safe supply of food materials. Under the new distribution mode, the school canteen and the unified distribution party have experienced two weeks of running-in.
"Ask the first grade students, say that eating is better than primary school." Ding Changming, the principal of Xin'an Middle School, paid attention to understanding the situation of students and parents during this period, especially when dining with students, they said that they had more kinds of food than before, and the school dietary Committee with parents'participation also praised it. And the canteen staff also think that the quantity and quality are good, "the same number of people, dishes washed more baskets than before."
"send-receive-do-eat", the effect of joint efforts of all parties is emerging in the service chain of student meals. Very few "sudden" situations have also been properly handled. On September 11, a primary school in Xinwu District suddenly had a power failure. There were vegetables and rice, but they could not do it. What should we do? Southern Jiangsu Food Material Distribution Company immediately launched an emergency response plan, and mobilized the "back kitchen" for famous convenience stores to ensure that children eat steaming conveniences. It is understood that the supplier system, quality management system, emergency supply system and relevant process framework have been initially established in the unified distribution of food materials in Wuxi school. However, there are still some problems to be improved, especially in the timely and accurate distribution of food materials there is still room for improvement. Food safety is a common bottom line. One day, the watermelon on the original menu became a banana. The reason is that some watermelon surface appeared slight agricultural residues exceeding the standard. Schools also said that with these checkpoints, food safety is more secure. It is reported that the market supervision and Management Bureau has set up monitoring points in four centralized distribution points, dispatching special personnel to guide and supervise the Southern Jiangsu Food Material Distribution Company to carry out spot checks and quick checks, strictly control the safety of food materials and ensure the safety of school meals for children in the city.

Disclaimer: Echemi reserves the right of final explanation and revision for all the information.
Trade Alert
Delivering the latest product trends and industry news straight to your inbox.
(We'll never share your email address with a third-party.)