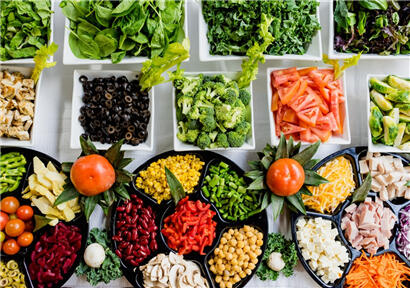 Reporters learned from the provincial development and Reform Commission, during the National Day period, the provincial government strengthened the responsibility system of "vegetable basket" mayor, launched parity supermarkets, and protected the supply of important commodity markets for people's livelihood.
According to the regulations on the management of agricultural and sideline products in the province, during the National Day period, a total of more than 500 parity stores in the province started the sale mechanism of parity products, and sold the pork, vegetables and other parity agricultural and sideline foods to the public at a price lower than the average price of the same commodity market from 5% to 15%. In order to ensure the supply of pork market during the festival, has saved a lot of frozen pork reserves and has the necessary throughput capacity. According to the situation of pork supply and demand in the region, frozen pork reserves should be put in place as appropriate to ensure the continuous supply of pork. During the holiday season, the relevant departments in the province also set up a price emergency monitoring duty system, paying close attention to the price situation of tourism consumption, transportation, trade and catering, and monitoring the price dynamics of 26 main agricultural and sideline products, including grain, oil, meat, eggs, fish and vegetables. Through daily fixed-point monitoring, dynamic analysis and early warning, we can effectively prevent and resolve price fluctuations.
At the same time, ithas implemented the linkage mechanism of social assistance and security standards linked to price increases, and issued temporary price subsidies to the needy people, such as urban and rural minimum living allowances, to increase the sense of gain for low-income groups. In September, the province had issued temporary subsidies to the displaced people for a total of about 31000000 yuan, which benefited more than 75 million people.

Disclaimer: Echemi reserves the right of final explanation and revision for all the information.
Trade Alert
Delivering the latest product trends and industry news straight to your inbox.
(We'll never share your email address with a third-party.)