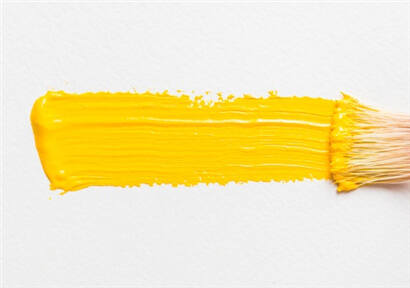 The price of crude oil rose sharply in the early period from the cost level to PTA and the price once ran to 5360 yuan (ton price, the same below). However, the industry believes that this rise is lacking in continuity, the supply side is adequate, the demand is sluggish, and the late PTA market is dominated by weak consolidation.
The market supply is sufficient
Recently, PTA supply side has been loose, the market has not been able to effectively sustain a rebound, the price gap between high and low reached 300 yuan last week.
On the supply side, Fuhai 4 million 500 thousand tons / year PTA plant operating rate of about 8 percent; Fujian Jialong set of 600 thousand tons / year PTA device since August 2nd maintenance; BP Zhuhai 1 million 100 thousand tons / year PTA device running normally; Hainan Yisheng PTA device normal operation. Overall, the average starting rate of PTA industry is 87.99%, and the market supply is sufficient. Li Hong, marketing manager of Zhonghai Chemical Group Co., Ltd., said that the PTA repair and reboot devices were intertwined, and the supply side was generally loose.
Specifically, the 900 thousand ton / year PTA plant of Peng Wei petrochemical company stopped in September 19th, and Sheng Sheng reached 1 million tons / year in September 18th. The two parking facilities in Southwest China are scheduled to be restarted in late September, and PTA start-up rate is expected to increase slightly, putting pressure on the market. In addition, PTA social stock is about 1.334 million tons, an increase of 16,000 tons over the previous week. In the case of sufficient supply, it is expected to accumulate later or continue, further weakening the momentum of PTA market rise.
Cost support weakened
From raw material PX point of view, although its own supply and demand changes little, but driven by the surge in crude oil, PX market rose for two consecutive days, and buying sentiment rose. But then crude oil prices fell sharply, cost support collapsed, merchants returned to rationality, PX prices came back, which weakened the cost support of PTA market.
According to the golden statistics, the current domestic PX industry starts at 87.12%, and there is no maintenance device at present, so as to maintain high load. Later, Jinling Petrochemical PX plant is scheduled to be overhauled in October. Overseas, except for long-term parking devices, most of the international PX markets operate steadily, and the overall start-up rate of PX is relatively high. Later, South Korea's SK's 1 million 300 thousand tons / year PX plant is scheduled for 45 days of maintenance in September 25th.
For the aftermarket, the industry believes that although there are planned maintenance devices at home and abroad, but the Hainan refining and chemical PX new plant plans to put into operation in October 1st, Hengyi Petrochemical Brunei PX device is also planned to put into operation in October, the market impact is bigger, so the PX price callback risk increases, it is difficult to form a support on the cost side of PTA.
For downstream PTA, Meng Xianxing, vice president of Shandong Chemical Research Institute, said that at present, polyester production and marketing are slightly cold, polyester filament production and marketing rate is 35%, PET staple production rate is 20%~30%, PET chip production and sales rate is 50% to 90%. Overall, the downstream sector is difficult to drive PTA demand to grow substantially. It is known that the overall profitability of polyester enterprises has risen sharply at present. As the price of raw materials such as ethylene glycol has fallen, the cost pressure of polyester enterprises has weakened, while the market of polyester products has not fluctuated much, and the profit situation has improved. At present, the profits of polyester chip products are 355.9 yuan, bottle products are 80.9 yuan, polyester filament products are 680.9 yuan and polyester staple products are 505.9 yuan.
From the inventory point of view, with the return of Mid-Autumn Festival and the promotion of cost, the production and sales volume of polyester filament Market and factory inventory declined rapidly. Although the follow-up market was light, the inventory of polyester filament industry remained low. In the near future, downstream factories have sufficient stock of raw materials, and there is no obvious sign of recovery in the terminal market. Affected by this, short-term polyester filament factory inventory is expected to be in the ascending channel.
From the start-up rate, the pre-restart device load continued to increase, and Tongkun Hengteng new device normal feeding operation, the start-up rate of polyester filament slightly increased, while the start-up rate of polyester staple staple staple staple staple staple staple staple staple staple staple staple remained stable.
Bottle level PET, the Pan Asian device returned to normal, the comprehensive operating rate increased last week, but the recent Tenglong device temporary fault shutdown, the later Wan Kai device will also stop, the overall level of operation of the bottle grade PET industry will fall.
market outlook, the jinjinlun polyester plant recently planned maintenance, is expected in the short term polyester comprehensive operating rate or steadily lower, raw material procurement will continue to decrease.

Disclaimer: Echemi reserves the right of final explanation and revision for all the information.
Trade Alert
Delivering the latest product trends and industry news straight to your inbox.
(We'll never share your email address with a third-party.)