
Home
>
Data-driven chemical manufacturing in 2030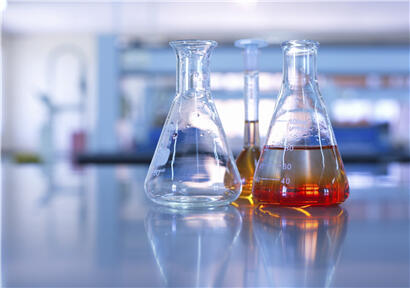 A remarkable aspect of the capacity build in the last decade for major petrochemicals – representing about 70% of the volume of all chemicals produced – has been the dominance of China. In 2017, the country accounted for a little more than a third of global capacity, a sharp increase from the 18% share a decade earlier. While this is a substantial capacity build-up, what is just as remarkable is that demand growth has outpaced it. China has been the go to market for most major petrochemical projects in the world and its seemingly insatiable appetite has driven decisions to invest as far away as North America or closer in the Middle East.
How will things pan out in 2030, and the role of information technology in enhancing efficiencies, lowering costs, and in altering the canvas of competitiveness is the topic of a recent note by McKinsey, the consultancy. The paper analyses the role played by the collection, aggregation and analysis of data coming from plants, the supply chains and customers, and the Internet of Things (IoT) – two of the hottest trends in manufacturing, in general, and in the chemical industry, in particular.
Slower pace of capacity build
Capacity growth rates to 2030 are expected to be along predictable lines. China will continue to be in expansion mode, albeit at a lower pace than in the past, and its share of the global capacity will nudge up to about 39%. While global chemical capacity is expected to rise from 1,870-mtpa in 2017 to 2,659-mtpa in 2030, this is at a slower pace than in the past decade. Capacity will stay largely flat in the developed world as a whole – not surprising as much of the incremental growth in demand will be in emerging markets. New asset builds in the developed world will also be constrained by a combination of limited growth locally, as well as long payback times (15-20 years) for new assets. While North America will see a fairly impressive 2.1% CAGR growth in capacity, driven by the availability of cost-advantaged feedstock (i.e. shale gas), Europe, with no feedstock advantage and flat markets, will see just about a 0.7% CAGR increase in its capacity.
Regionalisation of trade
Another notable trend – and a surprising one at that – concerns chemical trade. More and more is now happening within regions, rather than between. This is especially the case in commodity chemicals. The business of speciality chemicals is more global, but it represents less than 30% of the total chemicals volume, and cannot reverse what is now a clear trend towards regionalisation.
As the largest demand driver, China is, not surprisingly, driving regionalisation of the petrochemicals market. In Northeast Asia, the Middle East and Africa there was increased production and increased non-import consumption as a percentage of production in 2015, compared to 2005. The Middle East and Europe remain the most 'globalised' regions: in the former just 59% of production was consumed in the region in 2015, while in the latter the figure was even lower at 51%. In contrast, in North America, 81% of total production was consumed in the region and in Northeast Asia the figure was even higher at 88%. Unlike North America, Northeast Asia was a large net importer in 2015 – sourcing from nearly every region in the world, but especially from Asia-Pacific and Middle East.
In the last two decades producers in low cost countries (LCC) such as China and, to a much lesser extent, India have made rapid strides – in their own markets, and elsewhere. They are now major participants in the business, though the level of technological sophistication is still a notch or two lower (with some notable exceptions).
But the benefits that advanced digitisation efforts can bring, if deployed at scale and across the enterprise, could level the playing field. In the chemical industry it will have its own flavour, bring several benefits, and pose challenges in implementation.
Benefits from digitisation
In a typical commodity chemicals plant raw materials account for about 53% of total costs, and labour costs account for about 8%. McKinsey's analysis reveals that digitisation initiatives spanning advanced analytics, automation and digital central functions can shave 5% of labour costs, and 1% each in raw materials, maintenance and utilities, leading to overall cost savings of the order of 10%. Digitisation could therefore reduce the competitive advantage players in LCCs have traditionally enjoyed, unless they too significantly invest in improving productivity by applying the principles of lean manufacturing and Industry 4.0.
Customisation needed
While advanced analytics (AA) holds great promise as a tool for productivity gains, it will have to be customised to take into account the local situation, process technology, performance levels, and external factors (such as temperature, humidity, people, and site age). AA modelling will need to be done at the plant level, as highly customised models are required, rather than simple replications or adaptations of a master and data across sites. The significant differences between sites – making even the same chemical – limits the scalability of the AA algorithm and requires tailored optimisation at each site.
Data in lakes rather than in the cloud
Due the limited gains to be had by sharing between sites, much of the data generated will be stored not on cloud-based systems, but on the premises of the plants in data lakes. The risks associated with data security, lack of speed and limited comparability between sites are some other factors that will contribute to the decision to store data locally. While this option will require larger upfront capital expenditure (CAPEX), operational expenditure (OPEX) is expected to be lower than in the cloud-based alternative. Creating the digital infrastructure required will, however, be a slow process, requiring purchase of hardware and their integration into business processes.
Chemical companies will also prefer to own and manage their data themselves due its importance to operations, and concerns over its safety & integrity. Access to third parties will be on a need-to-know basis to reduce failures and increase security.
Challenges in implementation
Creating an impact with asset optimisation tools will come by implementing and scaling it up after a pilot run. McKinsey's analysis reveals that there is a vast gap here – with only 30% of organisations going beyond limited pilot programmes and rolling out relevant solutions company-wide. This requires collaborations with technology partners, top-level management commitment, and clear communication of results and success stories.
About 40% of the value-adding operator time in speciality chemical plants (60% in commodity chemicals) can be saved through robotics and automation; and applied towards other more critical tasks that require humans. The role of control room operators will shift from decisions based on experience to running analytics based on data. But this will require strong shift in capabilities, and upskilling of the labour force.
Benefits to be gained
Those companies that are using digital solutions to transform their operations are seeing promising results. They are able to maximise profits by optimising process parameters, minimising costs associated with maintenance & repairs – all with payback of just one or two years. While it is easier to implement these asset optimisation solutions into newly built plants, they can also be retrofitted into existing operations, albeit with a slight increase in payback times.
Digital workflow apps that regroup all necessary support tools will increase efficiency in maintenance processes by improved planning, guidance and performance management. They will also make for a safer industry – an important benefit.
Benefits of integration
While digitisation will bring several benefits to the chemical industry of 2030, some old strategies will still hold sway. Integrated chemical manufacturing will be just as relevant in the new chemical industry as it is now. The savings to be had in CAPEX & OPEX from more efficient flows of materials & energy, and in shared support services such as maintenance, transport etc., will continue to be substantial.

Disclaimer: Echemi reserves the right of final explanation and revision for all the information.
Trade Alert
Delivering the latest product trends and industry news straight to your inbox.
(We'll never share your email address with a third-party.)