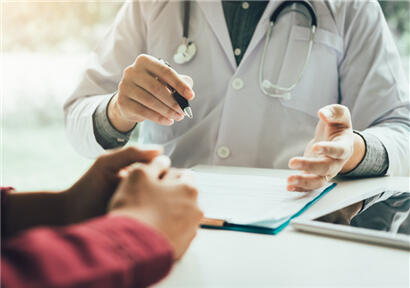 "At present, acupuncture and moxibustion of traditional Chinese medicine in the United States is still facing difficulties in integrating into mainstream medicine and being evaluated scientifically." Li Yongming, President of the American Society of acupuncture and moxibustion of traditional Chinese medicine, said in Chengdu on Tuesday that scientific evaluation research must be accelerated to realize internationalization of acupuncture and moxibustion of traditional Chinese medicine. From October 21 to 22, the Sixth International Conference on modernization of traditional Chinese medicine was held in Chengdu. At the sub chapter of "international cooperation and integration of science and technology in acupuncture and Moxibustion", the internationalization of traditional Chinese medicine and acupuncture has become a hot topic for experts at home and abroad. According to the report on global traditional medicine in 2019, among all the member countries of the World Health Organization, the number of countries applying acupuncture in traditional medicine system and technology category ranks first, reaching 113 countries. According to Li Yongming, who has been engaged in acupuncture treatment in the United States for more than 30 years, there are more than 39000 licensed acupuncturists in the United States, about 5000 Western doctors are qualified for acupuncture, 46 of the 50 states in the United States have issued independent laws and regulations related to acupuncture, and acupuncture has become more and more accepted in the United States.
But Americans only regard acupuncture as a kind of "fast food" treatment technology, and do not accept the traditional Chinese medicine theory and culture behind acupuncture. " Li Yongming said that traditional Chinese medicine culture still faces many difficulties in "going out" completely, "which requires the efforts of the people and conforms to the local history and culture." Liang Fanrong, a professor at Chengdu University of traditional Chinese medicine, also said that the internationalization of acupuncture and moxibustion in traditional Chinese medicine is facing the embarrassment of "only the supplement and replacement of mainstream medicine", which has not become mainstream medical therapy. "We must scientifically prove the effectiveness of acupuncture and moxibustion, and we must provide some high-quality scientific evaluation evidence." In order to solve this problem, jingxianghong, a researcher of Acupuncture Research Institute of Chinese Academy of traditional Chinese medicine, put forward "international big science plan of acupuncture and moxibustion medicine", which aims to give full play to the advantages of "functional regulation" of acupuncture and moxibustion medicine under the background of globalization development, reach a consensus of many countries, carry out multilateral scientific and technological cooperation, and clarify acupuncture and moxibustion through more standardized design and research. In order to show the clinical effect of acupuncture, we should establish a research paradigm that is in line with the clinical characteristics of acupuncture, and form a consensus on the methodology of acupuncture clinical research.

Disclaimer: Echemi reserves the right of final explanation and revision for all the information.
Trade Alert
Delivering the latest product trends and industry news straight to your inbox.
(We'll never share your email address with a third-party.)