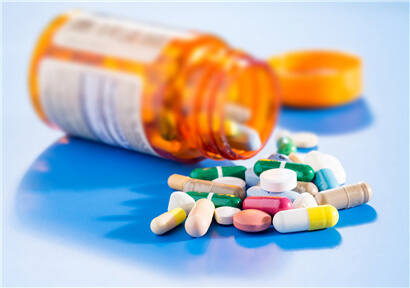 On October 23, 2019, nmpa approved Novartis' fingolimod hydrochloride hydrochloride to be registered in China under the trade name of gilenya. Fengomod is the world's first oral drug to treat multiple sclerosis (MS). In 2012, fengomod entered the list of blockbuster drugs, which has become a new milestone in the history of MS treatment. On May 22, 2018, the National Health Committee, the Ministry of science and technology, the Ministry of industry and information technology, the State Drug Administration and the State Administration of traditional Chinese medicine jointly issued the catalogue of the first rare diseases. In February 2019, the National Health Commission issued the guidelines for diagnosis and treatment of rare diseases (2019 version). The first batch of rare diseases has been published in China, involving 121 diseases, such as hemophilia, multiple sclerosis, homozygous familial hypercholesterolemia, idiopathic pulmonary hypertension and early-onset Parkinson's disease. Under the policy incentive, many domestic enterprises have shifted their research and development attention to the development of rare disease drugs. According to the China Society of immunology, neuroimmunology branch of neuroimmunology branch of Chinese Medical Association, and the Chinese Journal of neuroimmunology and neurology, the Chinese expert consensus on the diagnosis and treatment of sclerosis (2018 Edition), multiple sclerosis is an immune-mediated disease characterized by inflammatory demyelination of the central nervous system (CNS). Sexual diseases. MS lesions mainly involve white matter, the etiology is not clear, and may be related to genetic, environmental, viral infection and other factors. In the United States, there are 325000 patients with multiple sclerosis receiving treatment. Under active treatment and exploration of prevention, there are still 15000 new patients every year.
There is a lack of large-scale epidemiological data in China, and it is estimated that there are more than 30000 MS patients. With the government's attention to rare diseases, the approved drugs for multiple sclerosis have been paid more and more attention. In addition to Novartis' fengomod hydrochloride capsules, nmpa approved Sanofi's tertiamide tablets, trade name obajie, on July 18, 2018. The drugs listed in domestic market include Bayer's recombinant human interferon β - 1B, and Merck's recombinant human interferon β 1a. It is worth mentioning that the domestic pharmaceutical enterprises have arranged ahead of time. The fengomod tablets of China, the United States and East China have applied for clinical application with new drug 1.1, and the fengomod capsules of hydrochloric acid of 7 pharmaceutical enterprises such as Howson pharmaceutical and Huawei pharmaceutical have applied for clinical application with new drug 3.1, among which 4 pharmaceutical enterprises have been approved for clinical application. At present, there are 16 drugs for clinical use in the global market of multiple sclerosis. In 2018, the global multiple sclerosis drug market reached US $24 billion, an increase rate of 2.88% over the previous year. Data source: according to the public data and the annual report of multinational companies, the oral medicine of multiple sclerosis has attracted more attention. The pathological manifestations of MS are CNS multiple myelin sheath loss, which can be accompanied with nerve cell and axonal injury. The distribution, shape and signal of lesions on MRI have certain characteristics. MS lesions have the characteristics of time multiple (DIT) and space multiple (DIS).
They are common in young and middle-aged women, more common than men. From 2010 to the first half of 2019, 10 drugs for multiple sclerosis were approved by FDA. Oral drugs and antibody drugs are the mainstay of the market. In 2019, the newly approved drugs are German Merck's mavenclad and Novartis' mayzent. Data source: according to the public data and the annual report of multinational companies, the global market of small molecular drugs for multiple sclerosis reached 14.5 billion US dollars in 2018. The main varieties are dimethyl fumarate, fengomod, gratiret, terrifluoramine, dafangpyridine and adrenocorticotropic hormone. MS oral medicine is convenient, flexible and cost-effective, so it becomes the first choice in clinical practice. In 2018, the sales volume of tecfidera of global Baijian company reached US $4.274 billion, with a year-on-year growth rate of 1.42%. Novartis' sales of gilenya tablets reached US $3.341 billion, an increase of 4.90% year on year. Sales of aubagio tablets of Sanofi Aventis reached US $1.945 billion, with a year-on-year growth rate of 5.14%. And Israel's gold medal brand, copax one, is turning yellow yesterday. From the peak of $4330 million to $2919 million in 2018. Data source: according to the public data and the annual report of multinational companies, the number of antibodies to multiple sclerosis has increased rapidly, reaching US $4.693 billion in 2018, an increase of 36.62% over the previous year.

Disclaimer: Echemi reserves the right of final explanation and revision for all the information.
Trade Alert
Delivering the latest product trends and industry news straight to your inbox.
(We'll never share your email address with a third-party.)