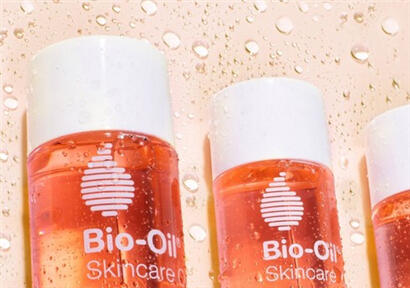 Through this fund, herb essentials will expand its product range, take innovation as the leading edge, and implement an all-round growth strategy. Herb essentials, a new emerging personal care brand in New York, announced that it had obtained LB equity investment, but did not announce specific financial terms. Headquartered in New York, herb essentials was founded in 2015 by Robert Lund and Ulrika Karlberg. It is a holistic lifestyle personal care brand with cannabis as its core. Herb essentials offers skin care, personal care and lifestyle products with cannabis ingredients. Cannabis seed oil has the functions of eliminating acne, anti-inflammatory, moisturizing, soothing and maintaining the balance of water and oil. The products of Herb Essentials include facial moisturizing cream, body lotion, lip balm, candles, perfume and a CBD containing skin care product. These products, which range in price from $12 to $65, are made in Los Angeles, are made from organic ingredients and do not use animals for unethical testing. At present, herb essentials products are sold online, as well as more than 100 physical stores in the United States, Canada, Europe and Australia. Through this fund, herb essentials will expand its product range, take innovation as the leading edge, and implement an all-round growth strategy. Robert Lund, co-founder of herb essentials, said: "we are very pleased to work with LB equity to continue to develop the brand and implement our Omni channel strategy. Herb essentials connects cannabis plants to manufacturing, retail and consumers in a reasonable and legal way, with the goal of providing customers with access to these products anytime, anywhere, including beauty salons, fashion boutiques, spa, yoga studios, health and meditation centers, etc. Herb essentials also provides online services through its own online stores and online business partners.
LB equity is an investment company focusing on emerging brands in the field of beauty and personal care. This is LB equity's second investment through its $50 million fund, emerging growth fund. The fund focuses on beauty, health and personal care, with a focus on emerging cannabis products and companies. The first investment of the emerging growth fund is the natural health care brand standard dose. Standard dose also provides canabis based beauty products, as well as educational resources. Earlier this year, standard dose opened its first physical store in New York City. Jay Lucas, managing partner of B equity, said: "we focus on working with dynamic and visionary entrepreneurs and brands who must set high standards and use the highest quality raw materials to add unique value to the consumer experience. Herb essentials is great for us. The company has a strong technical management team, and we are very confident in their vision and ability. We will continue to write the outstanding growth strategy of the brand, including introducing new products made of different cannabis ingredients, improving the connection with consumers, and further expanding the branch channels of e-commerce and independent stores, as well as with strategic retail partners in the United States and internationally. Strong partnership.
LB equity is led by Jay Lucas, former partner of Bain & company, Karen Ballou, an expert in beauty industry, and Jim Morrison, former president of l'or é al USA. The LB equity team is composed of professionals in strategy and investment, with many senior executives with cross industry expertise. Prior to the launch of the latest fund, the company has completed investment in 10 beauty and personal care brands, including MD complete, marula pure oil, immunocologie and blamtastic.

Disclaimer: Echemi reserves the right of final explanation and revision for all the information.
Trade Alert
Delivering the latest product trends and industry news straight to your inbox.
(We'll never share your email address with a third-party.)