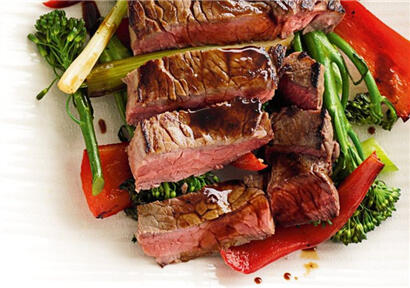 Recently, the provincial food safety demonstration city construction promotion meeting was held. The purpose of the meeting is to implement the decision-making and deployment of the provincial Party committee and the provincial government on food safety, further promote the work of "building a food safety demonstration city", further improve the food safety management system of our province, and strive to enhance people's sense of access, happiness and safety. Since the establishment of food safety demonstration city in 2015, the office of Gansu food safety committee has made remarkable achievements in innovating supervision methods, increasing investment, strengthening department cooperation and promoting social co governance in strict accordance with the work deployment requirements of the provincial government for the establishment of food safety demonstration city The role of territorial management responsibility, demonstration, driving and promoting social coordination and co governance has promoted the improvement of food safety assurance ability, improved the awareness rate of food safety knowledge of urban residents and the satisfaction of the masses in the whole province. The overall situation of food safety in the whole province is stable and positive, without systematic and regional food safety accidents.
According to the requirements of the conference, our province will further improve the working mechanism of establishing food safety demonstration cities, strengthen cross departmental cooperation and cross regional cooperation, and strive to form a joint effort of joint management. We will carry out special actions to reduce the use of pesticides and veterinary drugs and purify the environment of the producing areas, improve the quality and safety traceability system of agricultural products, and ensure the effective operation of the linkage mechanism between the permission of producing areas and market access. Strictly implement the responsibility system of the school's food safety principal (head of the school), ensure the school's food safety and prevent the occurrence of mass food borne diseases. We will launch a campaign to protect the elderly in Longyuan for health food, crack down on such illegal and criminal acts as fraud, false propaganda and false advertising of health food, and promote the healthy development of the health food market. We will deepen the management of rural food, continue to promote the management of fake and shoddy food in rural areas, and gradually establish a standardized rural food distribution and supply system, purify the rural consumer market, and improve the level of rural food safety and security in two to three years. At the same time, we should actively promote the innovation of food safety supervision system, regulation mode and supervision means, and continuously promote the intelligent supervision mode of "Internet + food safety", so as to promote the transformation of regulatory mode and enhance the effectiveness of supervision through informatization construction.

Disclaimer: Echemi reserves the right of final explanation and revision for all the information.
Trade Alert
Delivering the latest product trends and industry news straight to your inbox.
(We'll never share your email address with a third-party.)