Introduction: The ethylene glycol market inched down first and then moved up in August 2017. At the end of August, the overall trading atmosphere heated up. Related products, such as styrene and black series products, also supported the ethylene glycol market. In September, the supply and demand is the major influencing factor.
Supply: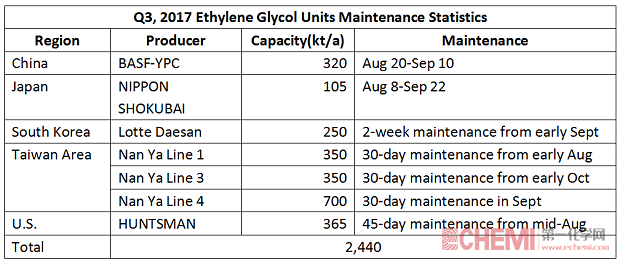 The capacity of ethylene glycol that will undergo maintenance in Q3, 2017 reaches 2,440kt/a, which will reduce around 202.9kt output. The the commissioning time of the newly-added unit in Reliance has been postponed. Influenced by the hurricane in U.S., the supply has declined. The global supply will be slightly tight.
Demand: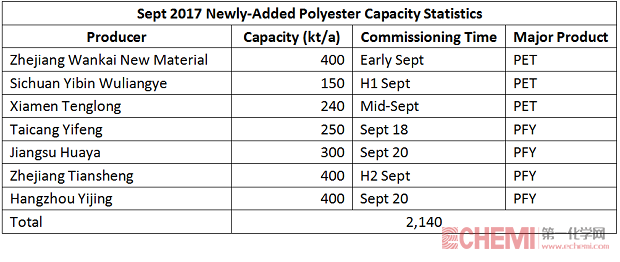 Though the influence of "golden September and silver October" has decreased. The demand in the polyester will be firm in Q3 2017. The newly-added units will be put into operation and some old units will restart. The newly-added capacity of polyester is 2,140kt/a, which will consume around 59.6kt ethylene glycol.
Based on the supply and demand, the ethylene glycol inventory will hover in the range of 580-630kt, which will support the market.
Besides the fundamentals, players should focus on the detailed changes in the market and funds.

Disclaimer: Echemi reserves the right of final explanation and revision for all the information.
Trade Alert
Delivering the latest product trends and industry news straight to your inbox.
(We'll never share your email address with a third-party.)