
Home
>
Adipic Acid Market: Winter Is Coming
"Winter's coming", which means another wave of strict environmental regulation will occur, so many chemicals will be influenced in China. Adipic acid may be one of them.
Occupying nearly half of the world's capacity, China is the one pole in the market. The market kept high level and the tight supply question didn't get solved. Domestic environmental press also can not be ignored. The adipic Acid market is closely related to upstream benzene which supported the adipic Acid cost this year.
In the past three months, Benzene price trend: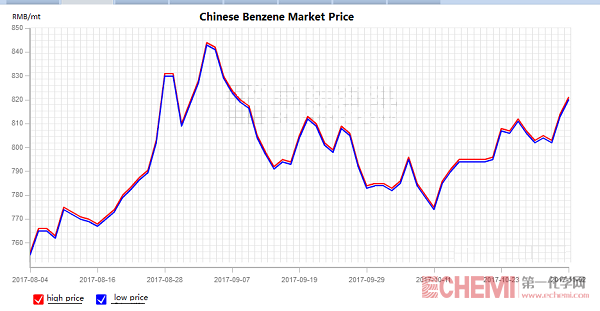 From August, the Benzene price has increased sharply, and been keeping high level, cost supporting to Adipic Acid obvious.
In the past three months, Adipic Acid price trend: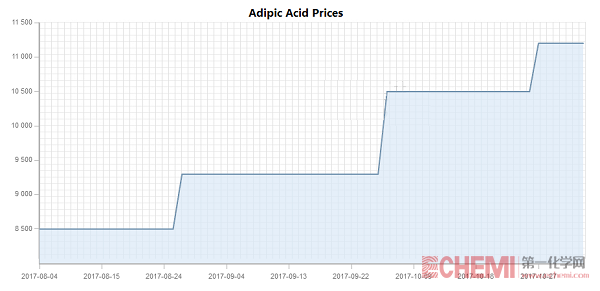 From August, China Adipic Acid price trend is up-stable-up-stable. In the future, the price is closely related to the plants operation. The operating rate is expected to keep as usual. The tension supply situation will continue and the plants still prefer to raising the price.
According to ICIS, in Oct., European market Adipic Acid price is about USD 2145-2220/mt, on the contrary, China market price is USD 1470-1550/mt.
Chinese Units Operation Details: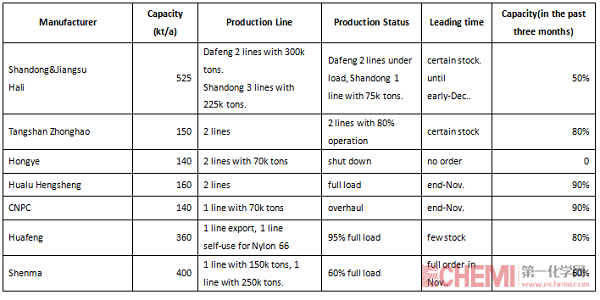 Echemi, cooperating with top factories in China, like HAILI, CNPC LIAOYANG, TANGSHAN ZHONGHAO etc., we can guarantee you both the quality and delivery and factory information will be disclosed at your will.
Now, we have certain stock with competitive price FOB USD 1480/mt with Reach certificate. Leading time is about 3-4 weeks. Your inquiries are always welcome.
What are you waiting for?

Disclaimer: Echemi reserves the right of final explanation and revision for all the information.
Trade Alert
Delivering the latest product trends and industry news straight to your inbox.
(We'll never share your email address with a third-party.)