
Home
>
KOREA PHARM & BIO 2018
Time: Apr 17-19, 2018
Address: Kintex, Goyang-si, South Korea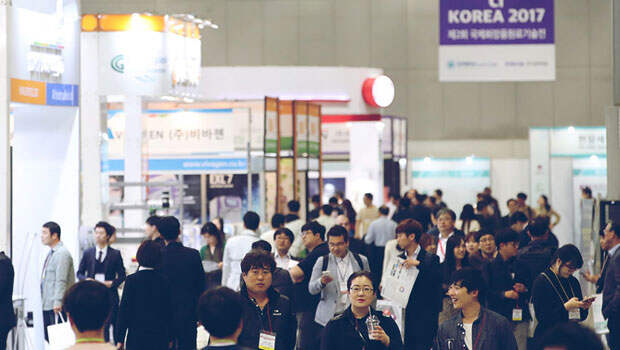 KOREA PHARM 2018 is going to be held on April 17-19, 2018, KINTEX, KOREA. The government in South Korea has announced capital and institutional support to boost pharmaceutical manufacturing, with the aim of becoming one of the world's Top seven global pharmaceutical producing countries by 2020. Under the theme above, KOREA PHARM 2018 will be the best platform to initiate or expand your market share in Korea as well as Asia-Pacific region.As KOREA PHARM 2018 is hosted by MFDS ( Ministry of Food and Drug Safety), organized by KPBMA(Korea Pharmaceutical & Bio-Pharma Manufacturers Association), Kyungyon Exhibition Corp., KOREA PHARM 2018 becomes the most important industrial event of pharmaceutical field in Korea.
Exhibitor Profile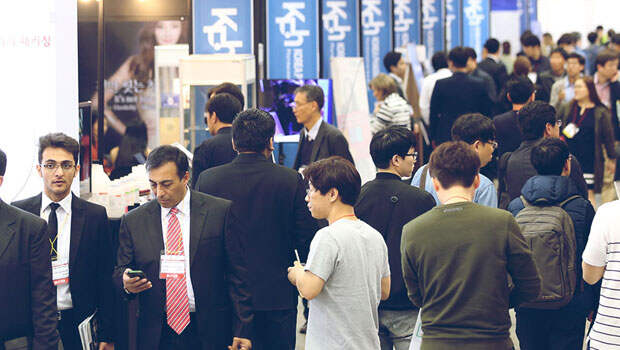 KOREA PHARM is a major expo for the pharmaceutical industry which was earlier participated by more than 500 companies, among which more than 400 were domestic and more than 160 were overseas participants. Aemtech Co. Ltd, EST and Humantech are some of exhibitors from previous edition. Active Pharma Ingredients/ APIs, Intermediates, Additives, Functional Ingredients, Natural Extracts, Fine Chemicals, OEM, Analytical Services & Equipment, Consulting and IT Services are some of the sectors of pharmaceuticals that are going to participate in the expo. Around 800 companies are going to participate in the expo from 25 countries with products belonging to those categories. The event will help in networking and improving brand image by displaying products to a huge customer base.
Exhibits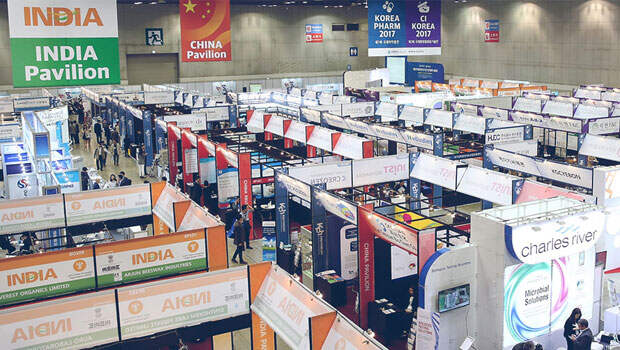 >Pharmaceuticals, Ingredients
APIs / Finished Dosage / Intermediates / Excipients / Formulation / Functional Ingredients / Fine Chemicals / Natural Extracts / Health Ingredients
>Biopharmaceuticals
Biopharmaceuticals / Bio-similars / Bio Services & Biotechnology / Bio Cluster / Bio Logistics
>Contract Services & Outsourcing
CMO, Contract Manufacturing & Service / CRO, Pre-Clinical Trials, Clinical Trials(Phase I-Ⅳ), Bioequivalence Test / Clinical Data Management / Analytical & Lab Service / Bio Service / Other Outsourcing
> Analytical / Consulting / Service / Medical Devices
Pharmaceutical‧Bio Laboratory and Analytical Equipment / Pharmaceutical‧Bio Consulting / Pharmaceutical‧Bio IT Service / Pharmaceutical‧Bio Logistics & Distribution / Medical Devices
>Organizational PR, Media
Pharmaceutical‧Bio Research Institute, Association, Organization and Governments / Press and Information Media
Last Show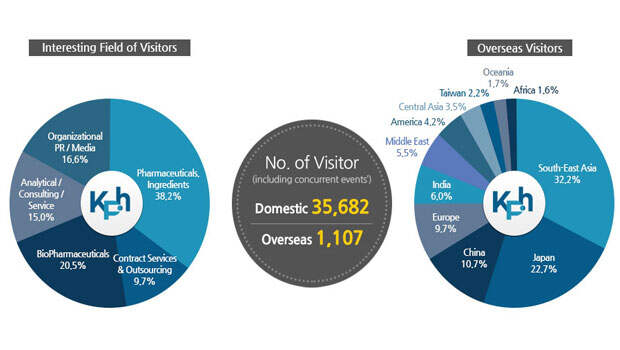 Korea Pharm & Bio was held on April 18-21, 2017 at KINTEX, KOREA. The information of No. of visitors was as followings.
April 18, 2017 : 8,852 Visitors
April 19, 2017 : 12,417 Visitors
April 20, 2017 : 9,267 Visitors
April 21, 2017 : 6,253 Visitors
Total 36,789 Visitors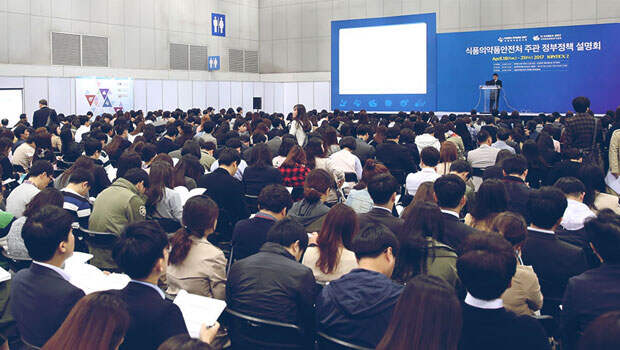 
Disclaimer: Echemi reserves the right of final explanation and revision for all the information.
Trade Alert
Delivering the latest product trends and industry news straight to your inbox.
(We'll never share your email address with a third-party.)