
Home
>
Coating Korea Participates in CHINA COAT as Korea's Representative
The International Coating, Adhesive, and Film Fair (hereinafter Coating Korea), a specialized exhibition representing the Korean coating industry, participated in CHINA COAT 2017 that was held from November 15 to 17 and actively carried out overseas marketing. Celebrating 22nd year, this exhibition attracts more than 1200 companies from all around the world every year and is chosen as one of the most influential event among the world's top 3 coating shows.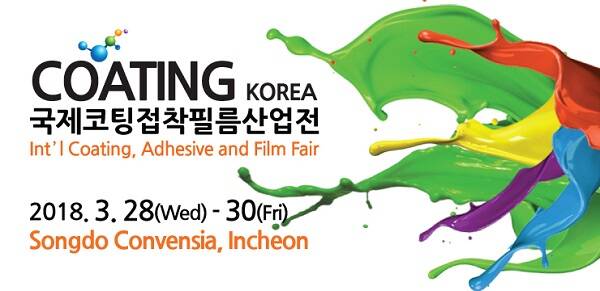 Coating Korea, which has made efforts to attract companies and buyers to participate from abroad, has strived to raise awareness of the competitiveness of a domestic exhibition by attending global coating exhibitions. In addition to its participation in CHINA COAT and Germany's European Coating Show last year, Coating Korea has already finished preparing itself to invite overseas buyers to Korea through its active overseas marketing by running exhibition promotional booths.
After successfully securing buyers of various countries such as China, U.S. France, Germany, and India in this exhibition site for 3 days, Coating Korea said that "We have clearly felt that more overseas buyers are looking for Coating Korea than last year and that the awareness on our exhibition brand has increased. The high possibility of and attention toward the Korean market will lead to visits to 2018 International Coating Adhesive Film Industry Exhibition", expressing its expectations for the exhibition to be held in March 2018.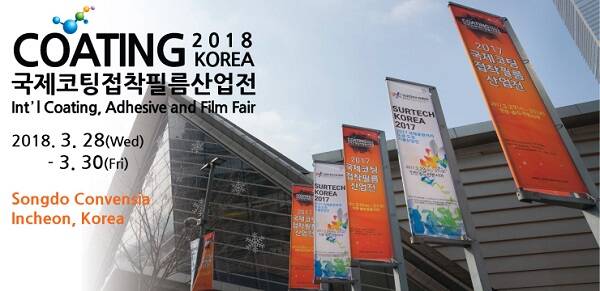 In fact, with an increasing number of overseas companies and overseas buyers attending the fair every year, Coating Korea is an exhibition that has been certified as an official international exhibition by the Ministry of Trade, Industry, and Energy. The exhibition held in March this year was attended by 12 countries all over the world including China, Taiwan, Germany, and Japan to meet various products and technologies in Songdo, Incheon.
Also, export counseling sessions for overseas buyers were held with KOTRA, attracting related promising global companies to the site. It is expected that many more overseas buyers will visit Songdo Conventia through International Conference on Surfaces, Coatings and Interfaces (SURFCOAT KOREA 2018), which is held during the same period as Coating Korea as in last year. This conference, which is jointly carried out by SECTOR Media that covers global conferences and eSANG Networks, already have applications to attend as speakers from experts of all around the world such as Finland, U.K., and Italy.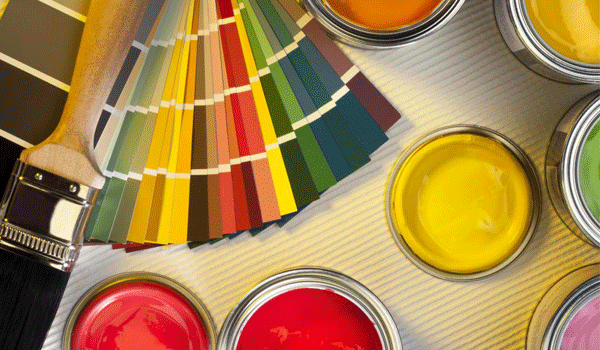 This conference will become the place of technology exchange, in which 400 related personnel of the coating and surface processing industry from 30 countries will address and discuss various topics. It is already drawing global attention as an opportunity to present innovative technologies of domestic companies and learn about technologies of overseas companies.
Coating Korea is recruiting companies to join the International Coating, Adhesive, and Film Fair, which is to be held for 3 days from March 28th to March 30th, 2018 in Incheon Songdo Conventia Center. The organizing executive office of Coating Korea plans to provide participating companies the opportunity of expanding their business in Korea and actively support their promotions. Detailed information can be found on the website and online reservations can be made in advance to visit the exhibition for free. Contact the exhibition executive office (02-3397-0134) for details regarding the participation, etc.

Disclaimer: Echemi reserves the right of final explanation and revision for all the information.
Trade Alert
Delivering the latest product trends and industry news straight to your inbox.
(We'll never share your email address with a third-party.)