
Home
>
Chemial Exhibition
>
>
Invitation of 2018 Echemi Food Ingredient Sourcing Meeting&Food Industry Forum
Activity Introduction
2018 Echemi Food Ingredient Sourcing Meeting&Food Industry Forum will be held at Hall N2, SNIEC, Shanghai on July 12th during the Fi Asia-China 2018. Based on the successful experience in 2017 Echemi International Coating Forum&Procurement Conference, Echemi will provide a more professional meeting for suppliers and global buyers. Moreover, with the cooperation from Food Ingredient Asia China Exhibition, Echemi will invite more than 50 buyers from the global market and select over 200 high quality suppliers this time. Meanwhile, invited speakers will give comprehensive speech and marketing solutions about the food market and industry in the Food Industry Forum.
Fi Asia-China 2018 Introduction
Fi Asia-China 2018 will be held during Jul 11-13, 2018 at SNIEC, Shanghai.
Why Exhibit?
Tap into the biggest food and beverage consumer market in the world!
- China is the world's largest consumer market for food & beverage products, larger than the United States. This makes the Chinese market increasingly appealing for foreign brands, especially as Chinese consumer behaviour shifts.
- The food processing sector is driven by consolidation in favour of larger companies with better access to investment capital and modern technology.
- China has introduced stricter control on food safety that drives consolidation and increased demand for safe and high quality imported food ingredients.
Global Food Industry Outlook
Food additives have developed rapidly with the technology of modern food industry. At present, there are more than 25,000 types of food additives of great demand and application worldwide. The main varieties are food anti-oxidants, flavoring agents, emulsifiers, sour agents, sweeteners, and nutrient supplements. Improvement agents, enzyme preparations, food coloring agents, food flavorings, and nutritional fortifiers.Those have become the fourth category of fine chemical industries that have received much attention since they were gradually used in pharmaceuticals, agrochemicals, and feed additives. It is expected that the annual growth rate will reach to 2%-3% in the next five years. The food additives with the strongest growth in demand will be vitamins, minerals, seasoning enhancers and fat substitutes.
The world market of food additives has total sales of over US$65 billion. Europe and Japan account for 25 billion U.S. dollars. The developing countries, including China, accounted for 247 billion U.S. dollars and the U.S. was nearly 16.5 billion U.S. dollars. The prosperity of the food industry has driven the development of food additives. It is expected that the total annual growth of international food additive sales will be about 2.5-4% in the five years this year.
China,with a huge food additives consumption,has a competitive capacity of production with great world demand. China has turned into a big system mainly focusing on citric acid, enzyme preparations, vitamin C, nisin, monosodium glutamate, and dozens of other products.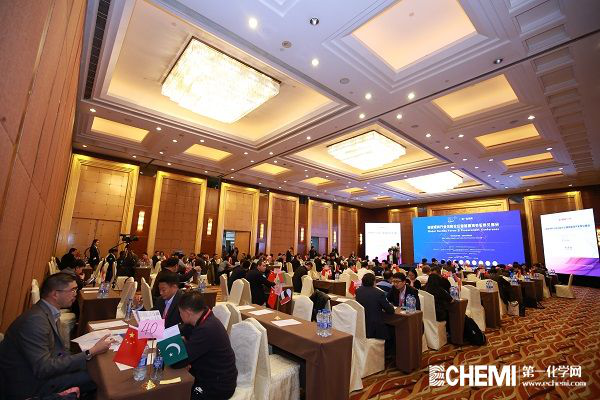 sourcing meeting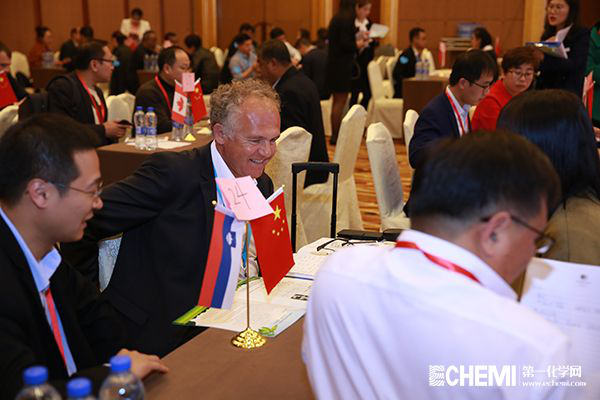 face-to-face meeting
Target on global food industry: new trends + new opportunities
Echemi together with the organizer of Food Ingredients Asia China to hold 2018 Echemi Food ingredient Sourcing Meeting &Food Industry Forum upon the celebration of the 20th anniversary of FIA China. The event will gather up to 50 buyers from the world to have face-to face meeting with more than 200 exhibitors. We will support every key process of import and export including transaction service, payment support, overseas warehouse support, orders support and many other things. We are devoted to help the buyer and supplier to make the deal easier.
Time: July 12, 2018
Venue: Shanghai New International Expo Center N2N50 and Conference Zone
Schedule
9:30-11:30 AM July 12th Global Food Industry Forum
9:30-9:40 Opening Speech from the Founder of Echemi
9:40-10:00 Market Analysis of the Southeast Asia Food Ingredients Industry
10:00-10:20 Market Analysis of the French Food Ingredients Industry
10:20-10:40 Market Analysis of the Mexican Food Ingredients Industry
10:40-11:00 Market Analysis of the Egyptian Food Ingredients Industry
11:00-11:30 Chinese Food Ingredients Export Forecasting
11:30 Photo Session
11:30-13:00 Lunch Break
13:00-15:00 PM Sourcing Meeting - Direct Contact with Buyers and Know the Future Procurement Demand
12: 45 Sign in
13:00-13:30 Sourcing Meeting Part1
13:00-14:00 Sourcing Meeting Part2
14:00-14:30 Sourcing Meeting Part3 & Free Talk
14:30-15:00 On-Site Signing Ceremony & Photo Session
15:00 End of Meeting & Tea Break
Contact now to participate!
Event coordinator Ms Victoria& Ms Elynn
Vip2@echemi.com ; Elynn@echemi.com
Tel:0086-532-55717492

Disclaimer: Echemi reserves the right of final explanation and revision for all the information.
Trade Alert
Delivering the latest product trends and industry news straight to your inbox.
(We'll never share your email address with a third-party.)