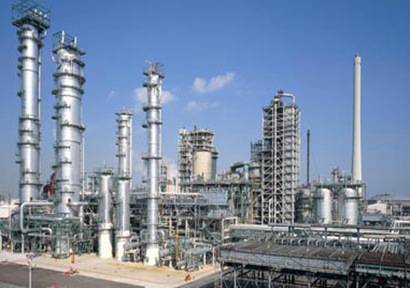 On April 17, we learned that Wanhua Chemistry (Guangdong) Co., Ltd. intends to invest 371.0427 million yuan in the second phase of water-borne resin construction project. The scale of the project is 100 thousand tons / year waterborne resin, of which waterborne polyurethane dispersion (PUD) is 21 thousand tons / year, acrylic copolymer emulsion (PA) 75 thousand and 500 tons / year, acrylic acid hydroxyl dispersion 3 thousand and 500 tons / year.
Wanhua Chemical (Guangdong) Co., Ltd. is a wholly-owned subsidiary of Yantai Wanhua. It was established in 2013. It is located in Gaolan Port Economic Zone, Zhuhai City, Guangdong Province. It covers an area of 340264.9 square meters. At present, it has completed a phase I project covering 226,000 square meters. Its production scale is 40,000 tons per year of conventional polyurethane resin (modified) and 100,000 tons per year of water-based resin. Wanhua Chemistry said that with the vigorous implementation of water-borne and low VOC coatings, Wanhua Chemistry (Guangdong) Co., Ltd. decided to expand the capacity of water-borne resins and build a second phase project on the basis of the existing first phase project. Wanhua Chemical Group, headquartered in Yantai, Shandong Province, is mainly engaged in research, development, production and sales of chemical products such as isocyanate and MDI. It is the only enterprise with independent intellectual property rights of MDI manufacturing technology in China. It has won the first prize of national scientific and technological progress and is known as Huawei in the chemical industry. It has surpassed international giants such as Basf and Bayer in the field of isocyanate. For the world's largest producer.
As the earliest self-developed waterborne coatings resin enterprise in China, with its leading technical advantages and market share, it has developed into the most competitive MDI manufacturer in the world. Based on the purpose of being close to the market and customers, Wanhua Group has completed the first phase of its Guangdong subsidiary "Laozi" Zhuhai project. It has successfully commissioned once and produced qualified products.
It is known that water-borne surface material resin products are raw materials for coatings, adhesives, water-borne synthetic leather and other industries. They are mainly used in fabric coatings, leather finishing, wood plastic coatings, metal decorative coatings, building interior and exterior wall coatings and adhesives, and are used to replace traditional solvent-based surface materials. They have high environmental protection performance and meet the requirements of coatings, adhesives and synthetic leather. The development trend and market potential of the industry are huge. South China accounts for 20-30% of the national market. Wanhua Chemical Investment in Water-borne Resin Project mainly meets the needs of South China. In addition, Wanhua Chemicals plans to invest 1.36 billion yuan in a new project of "Wanhua Chemicals'annual production of 250,000 tons of high performance modified resins" in Meishan City, Sichuan Province. It is reported that the project is located in Jinxiang Chemical Industry Park. It plans to build 100,000 tons per year of modified polypropylene resin equipment, 100,000 tons per year of water-borne resin equipment, 50,000 tons per year of modified PC equipment, public and auxiliary facilities, etc. The project will start construction this year and is scheduled to be completed and put into operation by 2020.
Journalist noted that Wanhua Chemicals had formulated its development goals before: "In 2020, it will become the leader of the global isocyanate industry; China's most competitive manufacturers of C3 and C4 downstream derivatives. In 2025, it will become a global market leader in polyurethane and a major raw material supplier in the global paint industry. In 2030, he became the leader of the global polyurethane industry and nurtured two industries with global competitive advantages. The first phase of Zhuhai Industrial Park project is the cornerstone of the company's 2025 development goals.

Disclaimer: ECHEMI reserves the right of final explanation and revision for all the information.