
Home
>
Coating Korea 2018 —— Great Opportunities For Korean Market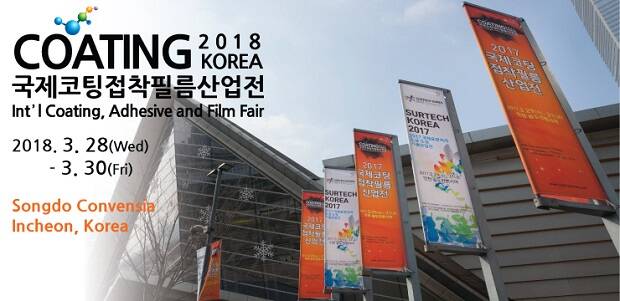 Coating Korea
Time: 28-30 Mar 2018
Address: Songdo Convensia (Songdo ConvensiA), Incheon, South Korea
Echemi Booth No.: Hall1, F110
Coating Korea is a 3 day event being held from 28th March to 30th March 2018 at the Songdo Convensia in Incheon, Korea. This event showcases products like Adhesives, film, sheet, coating materials, waterproofing, chemicals, chemical equipments, nano products and much more etc. in the Paints & Coatings industry.
U.S.A and Germany which are industrially advanced countries, and China where hugh market is being established, are already securing competitiveness of their coating industry and aggressively expanding demand for derived industries, supporting technology and business interchange between domestic and overseas companies by holding world scale specialized coating exhibitions.
In line with these domestic and overseas situation, 『COATING KOREA』, which is a B2B exhibition specialized in coating, Adheisive and Film industry, stanches out in Korea.
> Great Opportunities For Korean Market
During COATING KOREA 2018, SURTECH KOREA 2018 and Int'l Coating Conference also held at Songdo Convensia during the same period. It will provide you more opportunity of business.
> For More Global Trade Show
COATING KOREA have entered into MOU with organizations and associations involved in the Worldwide coating industry.
COATING KOREA fully prepare the footing for grow up as a global coating events.
> For More Specialized Show in Coating Industry
E-sang Networks, an organizer of "COATING KOREA" will do our best to make it as the representative exhibition in the world coating industry with more strategic and systematic approaches.

Disclaimer: Echemi reserves the right of final explanation and revision for all the information.
Trade Alert
Delivering the latest product trends and industry news straight to your inbox.
(We'll never share your email address with a third-party.)