
Home
>
Anhui: Vigorous Development of Green Food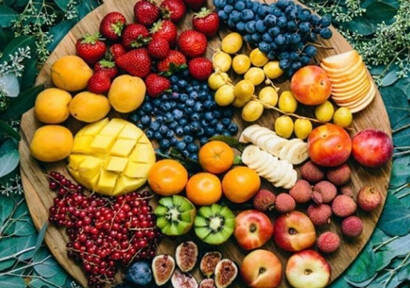 Our reporter Yang Dandan learned from the recent on-site training meeting on the construction of the provincial green food, organic agricultural products and Agricultural Geographical Indications base in Anhui Province that Anhui, as a major agricultural province, earnestly carries out the new concept of green development, and the cause of green food has developed vigorously. By the end of 2018, the province had 1273 green food enterprises and 3081 products, accounting for about one tenth of the country's total, ranking second in the country. Tang Gaoping, a member of the Party group of Anhui Agricultural Department, said that the Department insisted on Promoting Standardized Production in accordance with the industry standard of "three products and one standard".
At present, compared with the local agricultural production base, the standardized production base of green food has halved the use of chemical fertilizer and reduced the use of chemical pesticides by 70%. A number of national demonstration parks and bases have been established in Shucheng County, including the integration of green food industry, organic agriculture in Jingxian County, Tongling County, geographical indications of "Jinshan Shiyu" in Jixi County, and raw materials for green food in China, thus promoting the standardized production of "three products and one standard". Strict brand supervision, provincial departments issued the "three products and one standard" quality management work points, entrusted third parties to carry out risk assessment of market brands, production bases, etc., monitoring 150 samples of "three products and one standard", the qualified rate is 99%. Five inspection teams were organized to carry out the special supervision of "three products and one standard" quality management in order to comprehensively urge the licensed production and operation entities to implement their main responsibilities. An agricultural product quality traceability platform in Anhui Province has been built. More than 2900 production and management entities of six categories of agricultural products have been stationed in the provincial traceability platform to promote the "three products, one standard" product "three belts, three uppers" and promote the wisdom management of agricultural brand. More than 200 "three products and one standard" production and management units and more than 500 products participated in professional exhibitions such as China Green Food Exposition, China International Organic Food Exposition, and National Agricultural Fair Landmark Exhibition, and organized "Green Food Publicity Month" activities in 11 cities of the province.
At the same time, we coordinated and carried out hundreds of green food selection activities which consumers liked best, and organized green food selection activities in schools, supermarkets, communities and the provincial top 50 green food categories, which greatly enhanced the popularity of "three products and one standard" products and market development efforts. By the end of 2018, Anhui Province has effectively used 5872 "three products and one standard" label products, ranking ninth in the country, 2557 pollution-free agricultural products, 530 organic agricultural products, 62 geographical indications of agricultural products, the coverage rate of certification product bases exceeds 45%, and the contribution rate to standardization exceeds 70%. There are 13 pilot bases for the standardization of the whole quality control system, and the qualified rate of certificated agricultural products is 99%. The province has obtained 45 national standardized production bases for green food raw materials, which are located in the sixth place in the country, two organic agricultural production bases, one demonstration park for the integration and development of green food industry, one demonstration model base for geographical indications of agricultural products.

Disclaimer: Echemi reserves the right of final explanation and revision for all the information.
Trade Alert
Delivering the latest product trends and industry news straight to your inbox.
(We'll never share your email address with a third-party.)