
Home
>
South Korean cosmetics to improve the competitiveness of products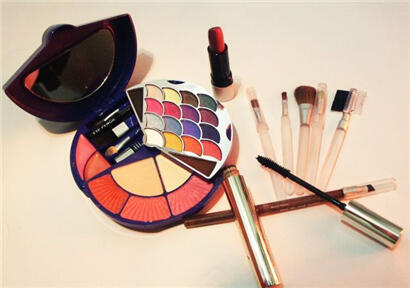 On August 2, Noh Jangseo, Director-General of the Institute of Muslim Industry, delivered a keynote speech entitled "The Development of Muslim Cosmetics and the Orientation of Korean Cosmetics" at the Seminar on Muslim Cosmetics. In his speech, he said that "the global Muslim market will reach 90 billion US dollars in 2023, which will be followed by the United States, China and Japan." The fourth largest market."
The seminar was sponsored by the Food and Drug Safety Department and sponsored by the Muslim Institute of Industry.
Noh Jangseo said that in the past, Korean cosmetics exports were mainly concentrated in the Chinese Circle, starting in 2015. Since the beginning of exports to the Chinese Circle, Muslim market exports have been increasing. It is particularly noteworthy that in 2018 South Korea exported 87 million US dollars to Malaysia and 50 million US dollars to Indonesia and 22 million US dollars to Kazakhstan. Exports to the two countries increased by 10.9% and 91.1% respectively compared with the same period of the previous year, accounting for the highest proportion in Muslim countries.
Indonesia is expected to start implementing the Muslim Product Guarantee Law in October this year. Overseas countries are planning to expand their market through Muslim Certification. Indonesia's goal is to build its own country into a world Muslim hub through this law.
Noh Jangseo, president, stressed that Wardah, Mustika Ratu, Sari Ayu and other brands are well-known in the local market. Kosmic, a Korean OEM ODM company, has entered the market and put into production, which is a base for Muslim certification, and cooperation with local companies, is one of the ways to improve competitiveness. In 2008, Malaysia enacted Muslim Cosmetics Certification (MS2200). By the end of July, 411 certifications had been issued and 6876 categories had been certified. Overseas brands such as Colgate and Johnson & Johnson are also increasing their market share through local production. Therefore, domestic small and medium-sized cosmetics brands can also be recognized by Muslim Cosmetics Certification (MS2200). Evidence to enhance competitiveness in Malaysia and Indonesia.
Represented by Malaysia and Indonesia, the United Arab Emirates, Kazakhstan, Pakistan and other countries are promoting Muslim certification compulsory, so we should foster Muslim industry at the national level and pay attention to the Muslim market. This year, the Korea Certification Service Center (KAB) and ESMA (United Arab Emirates Standardization and Measurement Authority) signed MOU. At the same time, the Muslim Food Research Institute will be established soon, the Muslim Certification Logistics Service System will be launched soon, and the development foundation of the Muslim industry is being improved. Finally, he said that "the rapidly growing Muslim cosmetics market can be a solution to the dependence of Korean cosmetics on the Chinese Circle market and develop a diversified export market. Therefore, Qingzhen enterprises need to improve their competitiveness through cooperation with local enterprises and local production.

Disclaimer: Echemi reserves the right of final explanation and revision for all the information.
Trade Alert
Delivering the latest product trends and industry news straight to your inbox.
(We'll never share your email address with a third-party.)