At PCHi 2020, over 26,000 trade professionals are expected to attend the 13th edition of the annual trade event, featuring more than 600 companies from 30 countries and regions, occupying an exhibition area of almost 45,000 m2.
An integral part of the show, the PCHi Annual Industry Conference will cover a comprehensive range of topics in a mix of Keynote and Break-out Sessions. Opening the event is the PCHi Conference Plenary Talks — a series of keynote presentations about the latest market trends and technologies — followed by in-depth, elective conference sessions on topics such as technology, rules & regulations, market trends, and exhibitor technologies.
Keynote Sessions
PCHi Conference Plenary Talks: Trend-driven Innovations for a Smart Future
Highlights: Keen to have a quick overview of the global personal care market? PCHi will curate a collection of keynote presentations that provides delegates with a snapshot of the latest market trends and best technologies. A response to the industry's learning needs, the Plenary will offer attendees — especially international visitors – the chance to uncover business opportunities in the Chinese personal care market.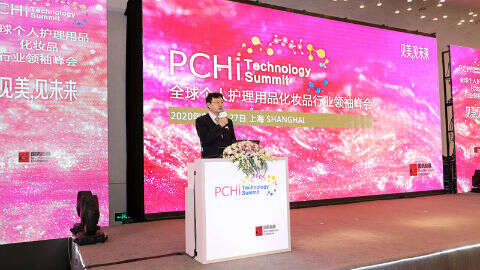 The Plenary will cover a broad range of topics, including the most current trends concerning CBD cosmetics, global beauty trends, color cosmetics, sustainable packaging, as well as cosmetics formulation technology. Delivered in both Chinese and English (simultaneous translation), these sessions will feature some of the world's most authoritative academics, industry experts, and formulators.
Who should attend?
Senior executives, formulators, and marketing personnel who want to learn more about the latest cosmetics technologies and the personal care market's growth potential for the next few years.
Break-out Sessions
Cosmetics Formulation Conference
Highlights: A successful product depends highly on R&D and technical innovation. At PCHi 2020, industry experts will share more about the innovative technologies and challenges involved in formulation R&D.
Who should attend?
Personnel engaged in cosmetics R&D and product development.
Cosmetics Efficacy Evaluation and Testing Technology Conference
Highlights: Efficacy evaluation have emerged as buzzwords of the industry in recent years. What are some commonly used evaluation methods? What are their respective mechanisms of action and potential risks? What are some new and innovative methods and technologies? This conference will include in-depth and interactive discussions with industry experts on mechanisms of action, application analysis, technical knowledge, and the outlook of cosmetics efficacy evaluation and testing technology.
Who should attend?
Personnel concerned about regulations and techniques involving product efficacy evaluation and testing, as well as those involved in technical R&D and business development.
Skin Care Clinical Research & Foundation Conference
Highlights: What are the essential causes of aging, dull, and sagging skin? In recent years, more R&D personnel have shifted their focus to in-depth research on the underlying causes of these skin issues. At the same time, medical skin care products/cosmeceuticals have risen to prominence in the cosmetics market, and China is reportedly the 2nd largest medical and beauty market in the world. Technavios Market Research also predicted that the global medical beauty market is expected to welcome a steady growth rate of 7% annually by 2020. In this conference, delegates will hear from clinicians and experts that hail from well-known finished products companies and universities. Topics include clinical mechanisms and application, product research and development, as well as skin care influence factors, solutions, and technology.
Who should attend?
Personnel involved in skin care R&D, physicians, and trainees of hospitals, or marketing and industry personnel concerned about medical cosmetology.
Rules & Regulations Conference
Highlights: Relevant experts from authoritative institutions and industry regulatory departments will address hot issues concerning new rules and regulations, cosmetics safety evaluation, application process for new ingredient declaration and review, and guidelines for product customization under the cosmetics regulations.
Who should attend?

Directors, managers, and supervisors in-charge of regulatory affairs, especially those representing finished product firms.
Market Trends Conference
Highlights: Market trends determine the direction in which an industry moves toward, and the influence that these trends have on R&D and industry development cannot be underestimated. As the first conference event of the year for the cosmetics sector, PCHi's Market Trends Conference provides delegates with the latest market information and has always been a main attraction for attendees. Hear from senior consultants, industry analysts, and brand experts as they share their thoughts on key trends such as C-beauty, J-beauty, global active ingredients, men's skin care, and millennials' consumption habits. In addition, many new opportunities and challenges have emerged with the growth of Chinese cosmetics consumption levels and the development of the Chinese digital economy due to rising KOL influence. Find out how can the industry cope with these changes and market their brands more effectively from experts at this conference.
Who should attend?

Marketing personnel, senior executives, and third-party institutions keen to learn more about brand marketing, and consumer behavior trends.
TCM Influences and Innovations in Cosmetics
Highlights: Traditional Chinese Medicine (TCM) is a cultural treasure for China and it offers many useful insights that have stood the test of time. In fact, ancient records tell of many TCM ingredients and prescriptions that can be used for beauty and skin care. Authoritative industry experts and representatives from renowned international enterprises will share more about trends surrounding TCM influences and innovations in cosmetics, TCM theories and applications in cosmetics, core ingredient development, as well as safety and efficacy evaluation.
Who should attend?
Cosmetics practitioners who wish to learn more about the application of TCM in cosmetics.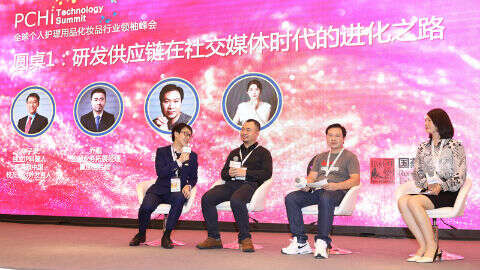 Chinese Cosmetics: Legacy and Innovations—TCM Raw Material Industry Developments
Highlights: Along with the rising popularity of domestic products, TCM has also gained much prominence. As the treasure of "green and natural" skin care, TCM ingredients offers many different oral and external applications for skin care. How can cosmetics and dietary supplements be integrated? How can natural cosmetic raw materials be used to aid the beauty industry? In partnership with the TCM Beauty Industry Development Committee of WFCMS, PCHi 2020 will feature experts in this track to share more about topics like technology and quality control for TCM raw materials extraction, functional evaluation, and applications in formulations. A discussion panel will also be held to explore how TCM can be used to make good ingredients for cosmetic products.
Who should attend?

Formulators, R&D personnel, and product managers.

Disclaimer: ECHEMI reserves the right of final explanation and revision for all the information.