China Coatings® Show 2018 &
Reform and Opening up 40th Anniversary of China Coatings Industry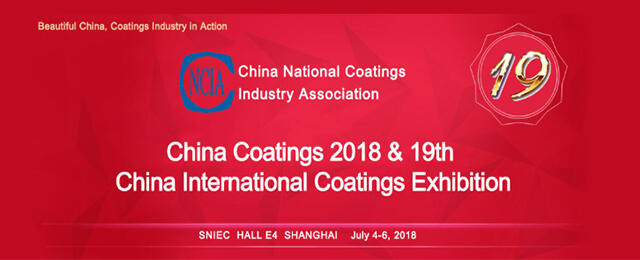 Sponsored by China National Coatings Industry Association (CNCIA) and undertaken by Beijing Tubo International Exhibition Co., Ltd., China Coatings® Show 2018 (China Coatings® 2018 for short) is a major exposition in the coatings industry worldwide and also a grand coating event in China and the Asia-Pacific region. It has been recognized as an important platform for brand promotion, product display, information exchange and business development in the coating circles, and a super event actively participated in by the enterprises in coatings industry and the related industry chain. Since 1995, it has been held by CNCIA biennially, covering the whole coating field and relevant industries.
Themed on "green products, rebranding and quality upgrading" and oriented toward "specialization, internationalization, marketization and branding", ChinaCoatings® 2018 aims to promote the innovation in technology, service and environmental protection of the coatings industry for the upstream and downstream industries, accurately judge the real needs and trends of the coatings industry and its upstream and downstream industries, achieve the integration of industrialization and informatization and build a platform for exchanges among the upstream and downstream enterprises of coatings, an important arena for building brand and image and showing products and information.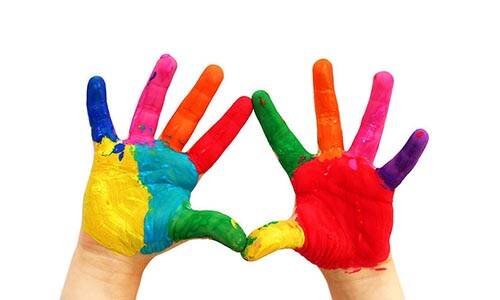 ChinaCoatings® Show 2015 & 18th China International Coatings Exhibition attracted 155 domestic and foreign enterprises dealing in coatings, raw materials and equipment, with 20,000 square meters of exhibition area and 41,279 visitors. There were 17,968 professional visitors from 31 countries and regions, including 466 from abroad, accounting for 2.59% of the total. The event received visitors from 31 countries and regions as well as over 30 domestic visiting groups. The number of visitors from Germany, the United States, Bangladesh, the Philippines, Italy, the Netherlands, Turkey, India, Russia, Egypt, Australia, Mexico, Iraq, Japan, Pakistan, South Korea, Ethiopia, Bangladesh, Singapore, Thailand, Canada, Mongolia, Nepal, the United Kingdom, Vietnam, Belgium, Bolivia, Argentina, Paraguay, Guyana and Latvia hit another record high.
In 2018, "Beautiful China, Coatings Industry in Action" series of activities will be organized by CNCIA, and CCTV-2 will give special coverage in combination with ChinaCoatings® 2018.
During the "Beautiful China, Coatings Industry in Action" series of activities, CNCIA will, referring to the economic data issued by the National Bureau of Statistics, assess Activicy for Green Brands of ChinaCoatings® 2018 in the light of relevant assessment rules at ChinaCoatings® 2018 & 19th China International Coatings Exhibition. During the event, certificates and bronze medals for Activicy for Green Brands of ChinaCoatings® 2018 will be awarded to show encouragement.
China Coatings® 2018& 19th China International Coatings Exhibition will continue to serve the industry and create greater success in Shanghai!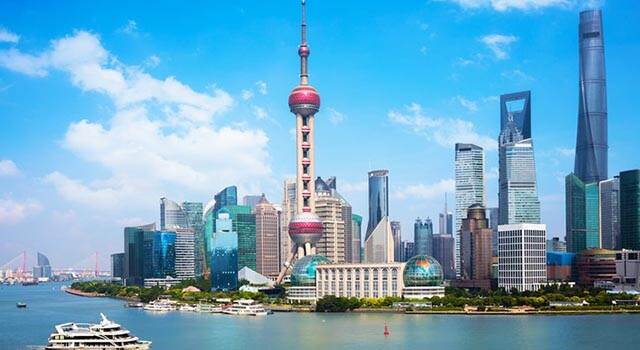 Scope of Exhibits
Coatings, coating resin, pigments, printing ink, adhesives and related raw materials, assistants and solvents, etc.
● Natural and synthetic resins and intermediates;
● Pigments, fillers, stuffing and dyes;
● Solvents and plasticizers;
● Functional assistants;
● Functional materials;
● Functional coatings and inks;
● Nanophase materials.
* Including thickener, surfactant, pigment dispersant, emulsifier, crosslinking agent, defoamer, foam depressant, anti-skinning agent, flatting agent, bactericide, drier, stabilizer and diluent and so on.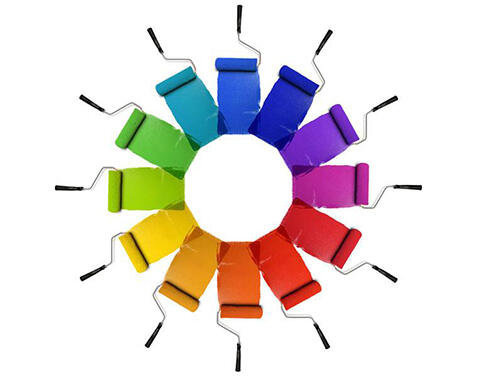 Production / packaging equipment and devices
● Production facilities and devices;
● Blenders /mixers and high-speed dispersers;
● Loading, unloading and packaging;
● Distributing, charging and mixing/color matching system;
● Automated production lines and equipment;
● Filters, pumps, meters / weighing devices;
● Grinders and accessories;
● Packaging and labeling machines;
● Filling equipment;
● Spraying equipment;
● Coating equipment.
Quality inspection and R&D instruments  
● Color and other visual features;
● Measurement and testing;
● Dry film and mechanical properties (including durability);
● Chemical properties;
● Coating characteristics (viscosity, rheology, wettability, etc.);
● Surface analysis;
● Lab consumables;
● Analytic instruments.
Safety, health, environment and other services  
● Corporate culture;
● Wastewater / waste material / waste gas treatment;
● Packaging and reduction of waste water / waste materials / waste gas;
● Environmental protection and safety devices;
● Technical information;
● Recovery/recycling;
● Sanitary and easily cleaned surface;
● Environmental protection technology;
● Consulting service.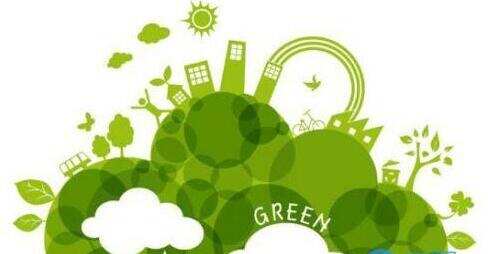 2018314103133659
Various Coatings
Waterborne coatings, solventless coatings, high-solid coatings, powder coatings, environmental protection industrial coatings, special coatings, high-performance coatings, rare coatings and environmentally friendly coatings:
Waterborne building coatings (including interior and exterior wall coatings, waterproof coatings, fire-retardant coatings and floor coatings, etc.), environmentally friendly wood coatings, rail and road traffic coatings, coiled material coatings, automobile coatings, ship/marine coatings, container coatings, engineering machinery coatings, anticorrosive coatings, high-speed rail and bridge coatings, coatings for wind power/nuclear power/solar devices, light industrial coatings, plastic coatings, metal coatings, photocureable coatings, powder coatings, special functional coatings and relevant environmentally friendly coatings.
Exhibition Advantages and Features
1. ChinaCoatings® 2018 is a super exhibition in the industry.
● Over 20 years of experience in industrial exhibition service
● Three-day display of corporate image/culture/products/ technologies/ information, and 365-day service
● Maintaining an absolute competitive advantage
2. China is the world's largest coatings producer and consumer at present.
According to the latest statistical data of the National Bureau of Statistics, the output of the industrial enterprises above designated size hit 20.4105 million tons during the period from January to December 2017, a year-on-year increase of 12.3%. The main business income totaled 417.289 billion Yuan, up 5.0% on a year-on-year basis.
Despite the rapid increase in the GDP of Asia-Pacific region, the per-capita coating consumption level is still low. The per-capita coating consumption of Asia is less than 5 kg, but that of developed countries 20 kg, which means a huge potential for the growth of the future market.
3. The consumption of coatings in China continues to increase.
In 2017, China's GDP grew by 6.9%, higher than the global average and that of many other countries. The GDP of Shanghai stood at 3.01 trillion Yuan, up 6.7% on a year-on-year basis. This was the first time that the annual GDP of Shanghai exceeded 3 trillion Yuan.
4. China's rapid industrialization and urbanization and the successive fulfillment of Shanghai Free Trade Zone and other projects guarantee the sustainable economic development of East China; and the continuous upgrading of environmental protection drive will greatly promote the rapid development of the market of environmentally friendly coatings.
5. China Coatings 2018 & 19th China International Coatings Exhibition, themed on "green, brand, technology and innovation", will set three major sub-exhibitions and nine major theme exhibition zones according to the distribution characteristics of the upstream and downstream industries of coatings.
● Finished Products Exhibition of Chinese Coatings
Building Coatings Exhibition Zone, Industrial Coatings Exhibition Zone and Special Coatings Exhibition Zone;
● Raw and Auxiliary Materials Exhibition of Chinese Coatings
Coating Resin (Emulsion) Exhibition Zone, Exhibition Zone of Pigments and Fillers for Coatings and Coating Assistant Exhibition Zone;
● Chinese Coating Equipment Exhibition
Coating Production Facilities Exhibition Zone, Coating & Painting Exhibition Zone and Exhibition Zone of Environmental Protection and Drying Equipment for Coatings.
6. Cooperative Promotion
1) Cooperate with Asian Paint Industry Council (APIC), International Paint and Printing Ink Council (IPPIC), American Coatings Association, Japan Paint Manufacturers Association, German Coatings Association, Vietnam Paint and Printing Ink Association, Taiwan Paint Industry Association, Shanghai Coatings and Dyestuff Trade Association, Shanghai Building Materials Industry Association and Shanghai Chemical Building Material Trade Association, China Furniture Association, China home industry green supply alliance.
2) Media Promotion
Carry out cooperation in various forms with professional plane media, Internet media and video media of the upstream and downstream industries of coatings trade, including CCTV-2, China Coatings magazine, electronic journal of China Coatings newspaper, China Coatings Report (electronic weekly), English journal of China Coatings, electronic Chinese journal of European Coatings, tuliaojing.com,coatingol.com, hdjjzz.com,dichan.sina.com.cn, home.focus.cn, bmlink.com, chemmade.com, hc360.com, China Pigments, PCI America and Vigor, to promote and advertise relevant contents through hard advertisement, advertorial, special column, on-line link, news release conference and cooperation activities with media, etc.
Exhibition Overview
1.Basic Information of China Coatings 2018
Venue: Hall E4, Shanghai New International Expo Center
Exhibition area: 20,000 square meters
Preparation time: July 2-3, 2018
Opening time: 9:00 July 4, 2018
Display time: July 4-6, 2018
Closing time: 14:00 July 6, 2018
Exhibition theme: green products, rebranding and quality upgrading
Organization: three major sub-exhibitions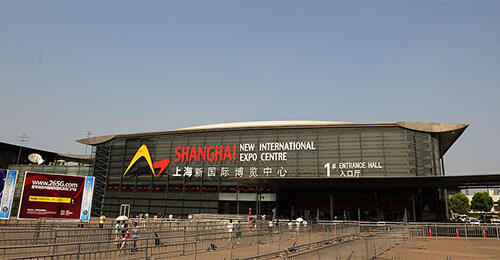 China Coatings 2018 has been publicized in an all-round way. At present, all the preparatory work for this event is in progress. The sponsor calls on enterprises to sign up for the exhibition as soon as possible so as to get a quality booth. For more information, please visit the official website of China Coatings 2018 (http://www.coatshow.cn). Contacts of the organizing committee of China Coatings 2018: Ding Yanmei (010-67600791), Zhang Weihang (010-64827048) and Xingyang (010-67607320).

Disclaimer: Echemi reserves the right of final explanation and revision for all the information.
Trade Alert
Delivering the latest product trends and industry news straight to your inbox.
(We'll never share your email address with a third-party.)