THE MOST COMPREHENSIVE CHEMICALS PLATFORM OF TURKEY AND THE EMEA REGION: "INTERNATIONAL CHEMICAL INDUSTRY EXHIBITIONS" TURKCHEM 2018
The largest International Chemical Industry Exhibitions of Turkey and the EMEA region, Turkchem, will take place on 8-10 November 2018 at Halls 9, 10, 11 and Main Foyer of Istanbul Expo Center, hosting its exhibitors and visitors with the new concept of the event.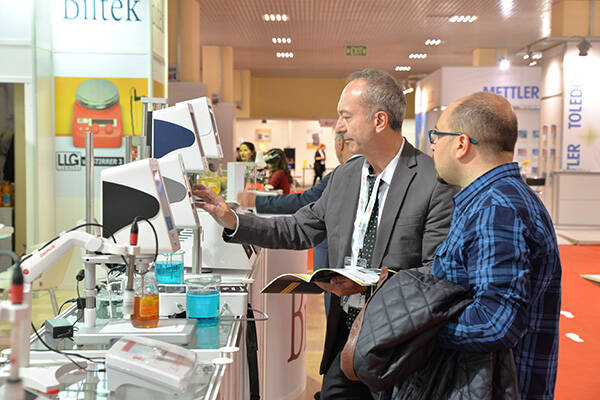 Having begun in 2006 with the motto "Everything About Chemistry", Turkchem Eurasia will actually entail 3 distinct exhibitions in 2018: Chemicals, Laboratory, and Technology.
ChemShow Eurasia: 8th International Fine and Specialty Chemicals, Commodity Chemicals, Petrochemicals and Chemical Intermediates Exhibition
ChemLab Eurasia: 8th International Laboratory, Test-Measurement Equipments, Auxiliary Materials and Lab Consumables Exhibition
ChemTech Eurasia: 8th International Chemical Process and Automation Industry, Packaging, Recycling, Logistics, Labor Safety and Environmental Technologies Exhibition
The giants of these three major sub-sectors of the Chemicals Industry will host their guests under the umbrella of Turkchem.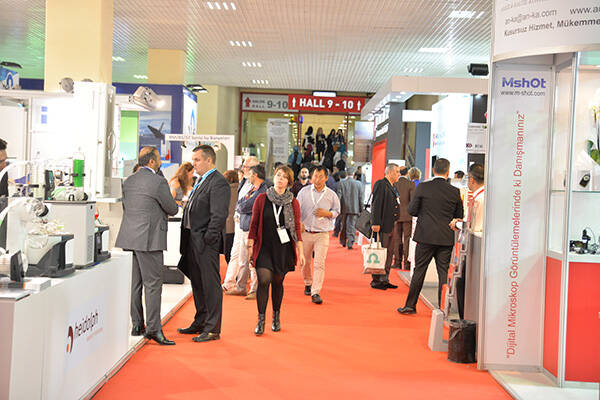 The Industry Leaders will take part in Turkchem 2018 Conference, with their Presentations!
Concurrently with Turkchem 2018 Exhibition, exhibitor companies and academicians will make commercial and technical presentations for 3 days at the Conference area at the Exhibition Area. Experts from the industry will have the opportunity to showcase their products and technologies through 30 minutes commercial and technical presentations, introducing the latest scientific developments and industrial innovations to the audience at an international setting.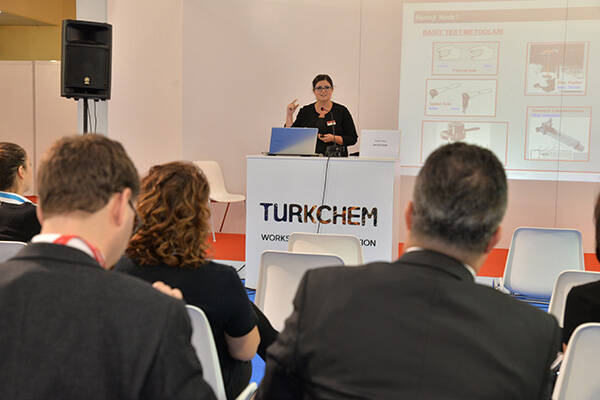 Turkchem 2016 in Figures
The opening ceremony of Turkchem 2016 was done by the industry professionals, including Timur Erk, the Chairman of Turkish Chemical Manufacturers Association (TCMA), Ahmet Yiğitbaşı, the Chairman of The Association of Turkish Paint Industry (BOSAD), Akın Akçalı, the Vice President of BOSAD, and Shi Xianping, the Chairman of China Dyestuff Industry Association, hosted 269 direct exhibitors from 14 countries and 714 companies and company representatives from 43 different countries over a gross 25.000 m2 area.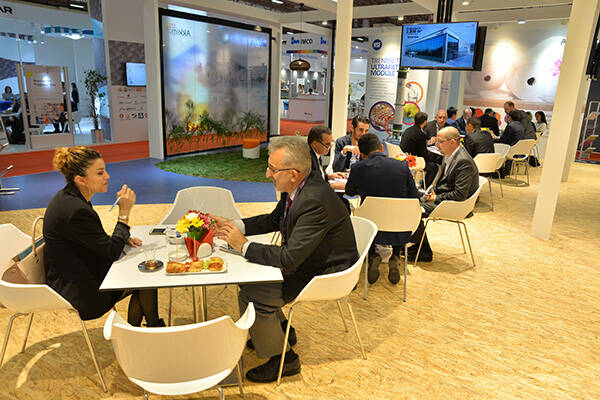 During the 3-days event, a total visitors of 11,786 from 50 countries across the globe showed up at Istanbul Expo Center.
With its qualified and professional visitor portfolio, Turkchem 2016 provided a platform for exhibitors to strengthen their connections by welcoming existing customers and establishing new and forward-looking relationships.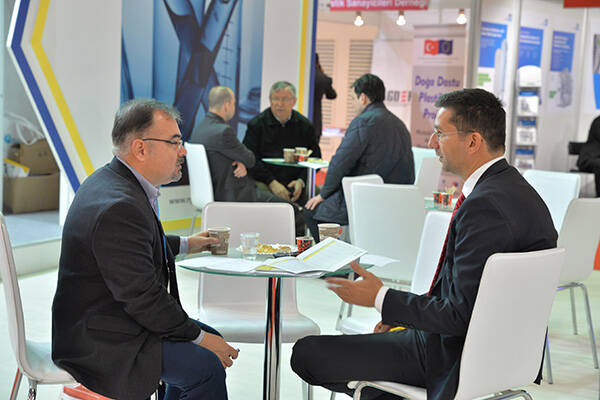 Don't miss the Biggest Meeting of the Chemical Industry in Turkey and the EMEA Region at November 2018!
The International Chemical Industry Exhibitions Turkchem 2018, a biennial event which evolved into a household name in Chemicals industry worldwide, will be hosting its exhibitors and visitors at halls 9, 10, 11 and Main Foyer of Istanbul Expo Center, on 8-10 November 2018. If you don't want to miss out the Chemicals Industry's largest meeting in Eurasia, don't forget to mark Turkchem 2018 on your calendar.
www.chemshoweurasia.com , www.chemlabeurasia.com , www.chemtecheurasia.com
If you want to get more information, you can contact us at marketing@artkim.com.tr .

Disclaimer: Echemi reserves the right of final explanation and revision for all the information.
Trade Alert
Delivering the latest product trends and industry news straight to your inbox.
(We'll never share your email address with a third-party.)