
Home
>
Global chronic lymphocytic leukemia market set to reach $9.2bn by 2027
Global chronic lymphocytic leukemia market set to reach $9.2bn by 2027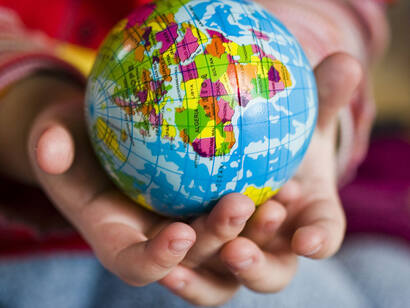 The company's latest report: Chronic Lymphocytic Leukemia: Opportunity Analysis and Forecasts to 2027, states that the main driver of the growth of the global CLL market in the next ten years will be the increasing use of combination therapies instead of monotherapies or chemoimmunotherapy regimens.
Francesca Blum, MSci, UK Oncology Director at GlobalData, says: "The modest growth of the CLL market will be driven by increasing incidence, primarily by ageing populations, as well as label expansions into the first-line setting for AbbVie/Roche's Venclexta, frontline approval of the combination of AbbVie/Johnson & Johnson's Imbruvica + Venclexta, and the increasing use of combination therapies instead of monotherapies or chemoimmunotherapy regimens.
"Non-toxic therapies that have a fixed duration of treatment are expected to play an increasingly large role in the CLL market, which can be achieved using combinations of targeted drugs."
Generic and biosimilar erosion of some of the mainstays of CLL treatment is also expected during the forecast period.
Blum continues: "A major barrier for market growth in CLL will be the increased use of rituximab biosimilars and generic ibrutinib, which will erode sales of current standards of care Rituxan and Imbruvica.
"In addition, novel targeted agents such as AstraZeneca's Calquence (acalabrutinib), and TG Therapeutics' umbralisib will enter the market during the forecast period, but overall, a lack of innovative drugs in the late-stage pipeline with novel mechanisms of action, means that next-generation agents are not expected to generate significant sales."
GlobalData's report also found that novel research and development strategies are being investigated in early-stage clinical trials for the treatment of CLL.
Blum concludes: "Several immunotherapies are in early-stage development, primarily checkpoint inhibitors and chimeric antigen receptor T cell therapies, so in future, CLL may also be treatable with immuno-oncology regimens, as is already the case for other hematological malignancies such as acute lymphocytic leukemia and diffuse large B-cell lymphoma."

Disclaimer: Echemi reserves the right of final explanation and revision for all the information.
Trade Alert
Delivering the latest product trends and industry news straight to your inbox.
(We'll never share your email address with a third-party.)