The Only Meeting Point For Cosmetics, Hair Products, Perfumes And
Fragrances Industry In Egypt And Africa.
3rd To 5 Th November 2019
Cairo International Convention Center (CICC)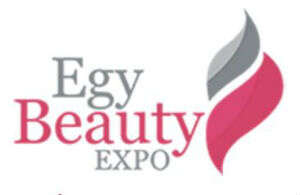 The main and only gateway for increasing your business and taking a part in one of the most massive and very fast growing market of beauty in Egypt and Africa.
It offers you a platform that is gathering all the Cosmetics, hair products, oil fragrances and perfumes industry professionals and decision makers under one roof for the three days of the expo.
Moreover, premium business-to-business meetings organized by specialized experts who are gathering our exhibitors with local and international hosted buyer, distributors, wholesalers and retailers.
The show include workshops, sessions and seminars for all beauty professionals and booths to present your products and get the immediate feedback from the potential buyers and customers.
In 2018 Egy Beauty Expo, Brought together more than 150 Exhibitors From over 10 countries, about 12.000 professional, And decision makers' visitor.
Why Egypt?
Egypt has a high population rate over 100 million people that lead to increase in demand on different product and service.Egypt has a very unique location which is easily accessed especially from Africans $ European Destination..
A high rate of increasing in the investments and activities in different fields as it has one of the largest economics in Africa.The Egyptian government is highly encouraging now all the startup projects which make Egypt a perfect place to start new business and a dynamic market.
Egypt will preside over several international conferences in the upcoming years, which will make it a focus of attention to the whole world.MEA region is witnessing now a population growth and increasing in the consumer awareness, life style due to urbanization that boosting the demand for beauty and personal care.
Moreover, Egypt has multiple different touristic locations that are being visited by tourists from world destination and a moderate climate all the year round.

Disclaimer: ECHEMI reserves the right of final explanation and revision for all the information.