"Free From" Foods: A Global Trend of 2021
Ready to import the successful show from Europe to Asia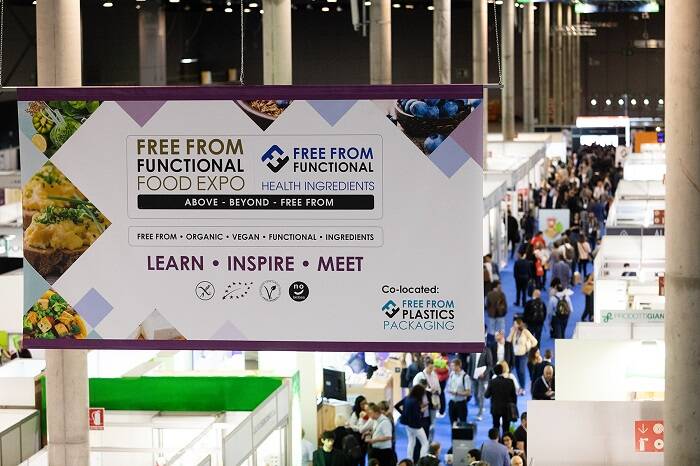 Nowadays, consumers in developed countries are moving away from highly processed foods and drinks, and are turning towards the products they perceive as more natural. This growing trend results in organic, free from and naturally healthy (NH), fortified/functional (FF) and better for you (BFY) foods and beverages being increasingly demanded. In short, more and more consumers prefer to eat "free from" foods. The trend has been steadily rising over the past decade, responding to the global call for more natural ingredients. Whether consumers demand vegan, gluten-free, palm-oil-free, GMO-free or lactose-free foods, it leaves food producers struggling to introduce alternatives for their consumers. Expo Business Communication (EBC Expo), one of the leading exhibition organizers in Europe, is aware of this fact and, therefore, organizes the Free From Food Expo, which has gained lots of success in many European countries. However, this increasing trend is not limited only to Europe, but rather expands across the world, especially in Asia. This is the reason why VNU Asia Pacific, together with EBC Expo, has decided to introduce 'Free From Food Asia' in Bangkok, Thailand next year.
Global Partner Introduction
EBC is a b-2-b media company based in the Netherlands. The company has a long track record with business experience in developing, launching and organizing trade and consumer shows in Europe, particularly in food, construction and health. EBC is an innovative, energetic and entrepreneurial media company and the sole owner of the Free From Functional & Health Ingredients Expo brand, which were organized in Amsterdam, the Netherlands (8th edition); Barcelona, Spain (South Europe); Sao Paolo, Brazil (South America). In collaboration with VNU Asia Pacific, EBC will organize the first edition of the Expo in Bangkok, Thailand, the first Free From Food Expo in Asia.
The European editions of the Free From Food Expo are currently organized as the North Edition and the South Edition, in Amsterdam and in Barcelona. Since the first launch in 2012, 8 years ago, there has been a strong market growth of 25% per year. More than 350 exhibiting companies have been attracting over 6,000 retailers and food service professionals, sourcing 4,000-5,000 free from products at the show. Moreover, the 4 separately organized and free-to-attend conferences on different market insights, covering Free From, Vegan, Organic, Functional and Healthy products and ingredient solutions, delivered by top keynote speakers will be organized at the Expo.
Mr. Ronald Holman, Event Director at EBC, said: "To bring the show to Asia is very important to us and our exhibitors. A number of our European exhibitors are seeing an increase in exports to their Asia Pacific customers. We are now creating a trading platform that is located closely to China, India, Australia and New Zealand with a modern venue and an international airport. Thailand is the place that responds to the demand of our exhibitors as well as other international companies to enhance free from business between suppliers and buyers of Healthy, Vegan, Organic, Free From products and solutions."
High potential market in Asia
"The trend of food consumption has greatly changed from the past. Consumers currently focus more on eating healthy foods, functional foods and optional foods which suit their lifestyles. According to Euromonitor International, free from dairy and free from gluten show the largest potential. It is like a bright future for free from products. This anticipated growth will not only happen in the European market, but all around the world. According to the United Nations, the Asian population is currently estimated to be more than 4.6 billion and the Asian population is equivalent to 59.76% of the total global population. Due to the increasing demand for food to satisfy the growing Asian population, VNU and EBC Expo see the opportunity to bring the functional and healthy food business to Asia with this first Free From Food edition. The Expo will be co-located with VIV Asia, the largest show from Feed to Food profile, during March 10-12, 2021 at IMPACT, Thailand." Ms. Panadda Kongma, Director of Agri-Business, VNU Asia Pacific said.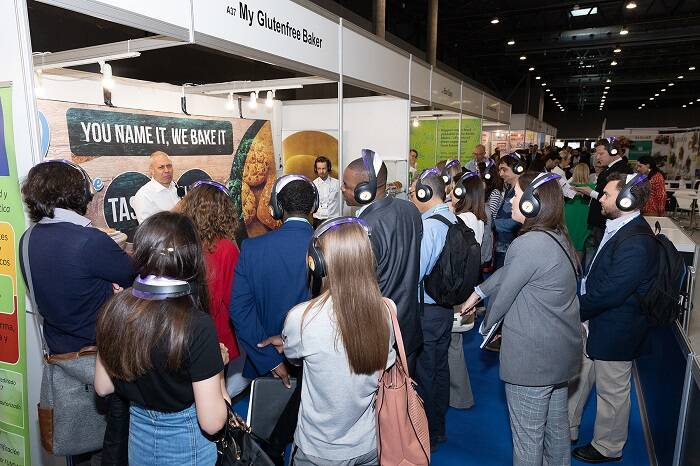 Free From Food Asia Concept
Free From Food Asia is the only exhibition dedicated to food, which covers Free From, Organic, Functional and Vegan food trade for importers, traders, retailers and many other distribution channels from Middle Eastern and ASEAN countries. This Expo is the key place to source the most trendy and healthy food products every global buyer is looking for. Bangkok's IMPACT Exhibition Centre is the 'place to be' in March 2021 to enhance the business with leading suppliers in this industry. The exhibition will bring together lots of leading companies worldwide to represent the key business segments, including Free From, Organic, Vegan, Functional and Healthy food solutions. Our key mission is to enhance Free From business in Asia and Pan-Asia by organizing the trade event which connects top buyers and professionals in the industry together.
Apart from product showcases, the expo will provide knowledge sharing sessions through seminars, conferences and master classes by professionals. Furthermore, the business matchmaking will be an optional to create a bridge between potential buyers and the right producers. Be prepared and get ready for 'Free From Food Asia 2021.' If you are an important international supplier of healthy foods, including Free From, Gluten-Free, Lactose-Free, Dairy-Free, Vegan, Organic foods and supplements, you should be there in 2021!
"This is the right platform in Asia as VNU Asia Pacific is the leading organizer in Agri-Food Business and has a lot of experiences in animal protein production. Recently, the Federation of Thai Industry and the Thai Food Processors' Association have confirmed to be our official supporters who, with their strong and large networks, will help connect professionals in the industry. They are ready to work with us in order to bring success to Free From Food Asia." Ms. Panadda added.
Euromonitor:
"We are proud to join the Free From Food Asia 2021 Edition as content partners in order to serve and inspire the Asian market with our market reports and insights."

Save the date: Free From Food Asia 2021 will be held on March 10-12, 2021 at IMPACT, Thailand
For more information, please visit https://www.bangkok.freefromfoodexpo.com
Contact us
To exhibit:
Asia Pacific, South Korea, China:
Khanatsanan Khamsiri Tel.: +66 2 111 6611 Ext.222 khanatsanan@vnuasiapacific.com
Rozanna DabreraTel.: +66 2 111 6611 Ext.233 rozanna@vnuasiapacific.com
Thita SuvanaumbhaiTel.: +66 2 111 6611 Ext.232 thita@vnuasiapacific.com
The rest of the world:
Mr. Chris Gottschalk Tel.: +31 76 205 0501 chris@ebcexpo.com
Mr. Ronald Holman Tel.: +31 76 205 0501 ronald@ebcexpo.com
Communications:
Mrs. Saengtip (Rainy)Tel.: +66 2 111 6611 Ext. 330 saengtip@vnuasiapacific.com
------------------------------------------------------------------------------------------------------------------------------------------------
ABOUT VNU ASIA PACIFIC
VNU Asia Pacific is part of the VNU Group, a globally operating exhibition company with offices in Utrecht, Shanghai and Bangkok, and consolidates the international exhibition business of Royal Dutch Jaarbeurs. In South East Asia, Jaarbeurs has formed a Joint Venture with TCC Assets, a leading corporate conglomerate in the fast-growing region. From its business hub in Bangkok, VNU Asia Pacific covers all key exhibition markets in South East Asia. The company's constantly evolving show portfolio includes brands from the AgriTech, Animal Husbandry, Animal Companion, Food, Life Sciences and Biotechnology industries.
The Royal Dutch Jaarbeurs belongs to the top 20 exhibition organizers by revenue worldwide and operates a 100.000 square meter exhibition center in the city of Utrecht, in the Netherlands. VNU Asia Pacific's Thai shareholder, TCC Assets, belongs to South East Asia's most recognized corporations. The portfolio of TCC Assets includes real estate development, hospitality services, as well as engineering and lifestyle services. Within its corporate structure, the company operates the Queen Sirikit National Convention Center (QSNCC), an ultramodern 280,000 square meters convention center in the heart of South East Asia's MICE capital Bangkok.
About Expo Business Communications BV (EBC)
EBC is a b-2-b Media Company based in the Netherlands and has a long track record business experience in developing, launching and organising trade and consumer shows in Europe particularly in food, construction and health.
EBC is an innovative, energetic and entrepreneurial media company and the sole owner of the Free From Functional & Health Ingredients Expo brand and all related assets.

Disclaimer: Echemi reserves the right of final explanation and revision for all the information.
Trade Alert
Delivering the latest product trends and industry news straight to your inbox.
(We'll never share your email address with a third-party.)