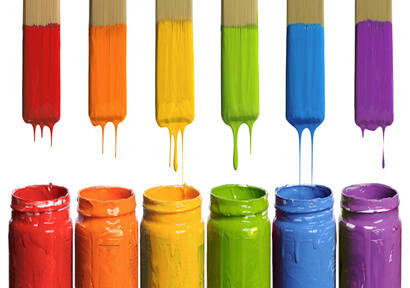 Chemical industry, coating industry and solvent industry are the main producers of volatile organic compounds, and also the main object of ecological environment control in Shanghai in recent years. Reporters learned from the Shanghai Eco-environment Bureau that since the first round of the central environmental protection supervision, Shanghai has completed more than 2300 volatile organic pollutants emission enterprises'governance tasks, and the work of volatile organic pollutants control has made progress in stages.
In Jinshan District, where chemical industry, printing and dyeing, coating, electroplating, automotive parts, furniture, packaging and printing industries are gathered, VOC pollution has been a "persistent disease" in the field of ecological environment control. During the period of environmental protection supervision carried out by the Central Environmental Protection Supervision Group in Shanghai, a total of 18 letters and visits concerning VOC pollution were received in Jinshan District, which mainly reflected the problems of VOC emission by relevant enterprises or the failure to set up and operate relevant pollution control facilities according to regulations.
Under the heavy fist law enforcement, a large number of problem enterprises are closed down and turned around. Up to now, 40% of 170 key volatile organic pollutant emission enterprises in Jinshan have been shut down or relocated, and the rest of them have made every effort to improve production technology or enhance environmental treatment capacity to achieve standard discharge in order to "survive". At the same time, Jinshan District also implements the system of "batch projects, total nuclear quantity", and strictly prohibits increasing the emissions of volatile organic compounds under the pretext of new projects. Luo Mushun, Vice President of Production and Supply Chain of Libang Coatings (China) Co., Ltd., said that the relevant national standards implemented in July this year have become more stringent, reducing the maximum allowable concentration of non-methane total hydrocarbons from 120 mg/cubic metre to 60 mg/cubic metre for enterprises in key areas, and according to Shanghai's relevant local standards, this limit has been increased. Squeeze to 50 mg/m3 in one step. To this end, Libang (Shanghai) Co., Ltd. has invested more than 50 million yuan to upgrade the original environmental protection treatment facility, which has been in trial operation since November 2018, limiting the total hydrocarbon emission concentration of non-methane to less than 30 mg/m3. In addition to using rigid measures to force, Shanghai also helps enterprises to transform and upgrade through various guiding measures. Zhou Jun, Director of the Atmospheric Environment and Climate Change Division of the Municipal Bureau of Ecological Environment, said that Shanghai had introduced special measures to subsidize enterprises for volatile organic compounds leakage detection and repair, terminal treatment and online monitoring projects. Up to now, 238 million yuan of subsidy funds have been issued, which encourages a large number of enterprises to increase investment in environmental protection facilities. For those enterprises that have achieved remarkable results, Shanghai has also introduced a step-by-step tariff policy for volatile organic pollutants (VOCs). Enterprises with less emissions can enjoy "preferential" tariffs. "Strict law enforcement should be carried out, and"assistants"at critical moments should also be provided." Zhao Wei, deputy director of Fengxian District Eco-environment Bureau, said that after discharging the polluted enterprises, Fengxian District invited experts to conduct centralized training for enterprises, and encouraged enterprises to compile "one factory, one project" by themselves, which could be treated after expert evaluation, so as to avoid disorderly and excessive management of enterprises and waste time and money. In addition, Fengxian District has actively constructed a three-level "environmental stewardship" service system of districts, towns (parks) and enterprises to comprehensively improve the level of environmental management.
"At first, experts suggested to improve the process to reduce emissions. To increase production costs, I still have some ideas, but thanks are still too late!" Zhou Weijian, general manager of Minzaki Wood Industry, said that the volatile organic compounds produced by the company's manufacturing and processing furniture have been difficult to meet the emission standards, and water use. After all the sex paint replaces the paint, it becomes much easier to reach the standard. Although this will increase the production cost by 15% to 20%, the sales of the products will increase sharply because of the "less pungent taste", and the high-end market with higher environmental requirements will be opened. Shanghai is real about environmental protection.

Disclaimer: Echemi reserves the right of final explanation and revision for all the information.
Trade Alert
Delivering the latest product trends and industry news straight to your inbox.
(We'll never share your email address with a third-party.)