The 4th (2020) PCHi Technology Summit was held on August 26, 2020. With the theme of "Witness Beauty, Forsee Future", this summit gathered people from personal care products and cosmetics government departments, universities and Research and consultancy agencies, cosmetic brand manufacturers, OEM/ODM, cosmetic raw materials suppliers, technology research and development institutions and other industry authorities, from raw material technology, product formula, efficacy evaluation, clinical application, market trends and other perspectives throughout the industry's entire industry chain expand, in order to help the majority of cosmetic technology R&D personnel, regulatory personnel, and corporate decision-makers to grasp market trends, understand industry trends, gain insights into technological achievements, and start business cooperation.
Nearly 1,000 industry professionals gathered on the first day, and more than 20 industry experts gave keynote speeches.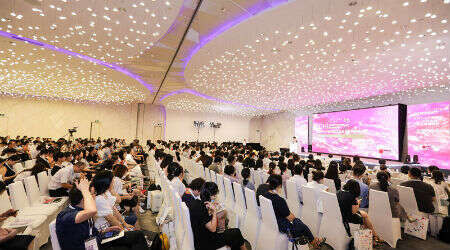 At this PCHi Summit, Echemi was fortunate to have the leading company in the domestic hyaluronic acid industry-Focus Chemi to receive our exclusive interview!Regarding the current development and future trends of China and the global medical beauty market, experts in the field of Focus Biology gave professional opinions and answers!
Focus Chemi is a high-tech enterprise specializing in the production of sodium hyaluronate. The company covers an area of more than 50,000 square meters, has a professional sodium hyaluronate R & D and production team, advanced production equipment and testing equipment. The high-quality sodium hyaluronate produced by the company is widely used in the cosmetics industry and the nutraceutical industry.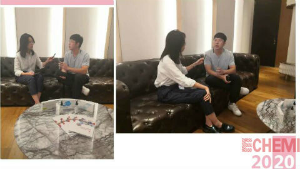 Q: Echemi
A: Mr. Liu Xiaonan, Sales Manager of Focus Chem
Q: We know that Focus Chem is a high-tech enterprise specializing in the production of sodium hyaluronate. Can you give us a brief introduction to Focus Bio and reveal your company's recent developments?

A: Focus Chem was established in 2012. It is a factory specializing in the production of hyaluronic acid. The company has passed ISO22000 food safety management system, ISO9001 quality management system certification, ISO14001 environmental management system certification, OHSAS18001 occupational health and safety management system certification, Kosher Certification and Halal certification. And passed the EU Ecocert & Cosmos organic certification and REACH. Annual production of 19 years We invested 520 tons of pharmaceutical grade sodium hyaluronate project with a total investment of 500 million yuan and started construction in April 2019. It is expected to be completed and put into operation in 2021. After the project is completed, it can achieve an annual output of 520 tons of pharmaceutical grade.
Q: The focus is on the R&D and production of sodium hyaluronate, which is already highly professional, and it is also a veritable leading enterprise in China. I can see that the products are widely used in cosmetics and nutrition and health products. What is the latest product? What are its characteristics and highlights?
A: Our company attaches great importance to research and development, and the investment in quality control and research and development is also very large. Last year, we cooperated with Jiangnan University to produce small molecule hyaluronic acid using enzyme digestion technology; the enzyme digestion hyaluronic acid is based on ordinary sodium hyaluronate and ultra-low molecular sodium hyaluronate obtained by biological enzyme chain scission technology. Enzyme digestion technology does not damage the structure of the product, and the prepared sodium hyaluronate has the advantages of good transdermal absorption, high purity, no cytotoxicity, and strong antioxidant capacity.
Q: In addition to sodium hyaluronate, Focus Bio also produces many nutrition and health products, such as vitamin series, plant extract series, collagen and so on. Among them, do you think your company's plant extract products have any characteristics that attract consumers when they are launched on the market?
A: Our company also proposed pure plant-derived raw material products for customers, and developed Tremella polysaccharide extracted from Tremella. It is an acidic heteropolysaccharide, which is obtained from Tremella fruit body, Tremella spores or Tremella spore fermentation broth. The main chain structure is mannans connected by α-(1→3) glycosidic bonds, and the branched chain is composed of glucuronic acid and xylose. The product has good moisturizing and anti-oxidation properties, and has a wide range of uses in the field of daily chemicals. Compared with ordinary hyaluronic acid, it has better moisturizing effect and better skin feel.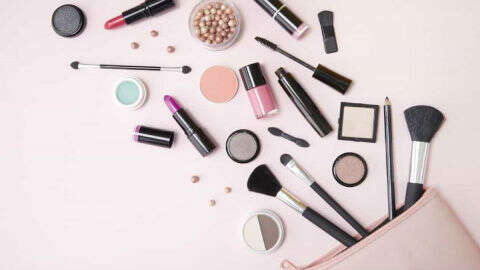 Q: We know that Focus Biology pays special attention to investment in innovation and R&D, which has formed the company's proud core competitiveness, and also has an engineering laboratory recognized as "Shandong Engineering Laboratory". So what are the innovative projects currently focused on by Focus, can you tell us about it?
A: Our innovation is still in research and development. At present, our company has applied for more than 20 research and development patents, not only products, but also innovative equipment and production processes. We have also created a new product specifically for skin care and hair care products. Cationic hyaluronic acid. Cationic hyaluronic acid is a new product developed on the basis of ordinary sodium hyaluronate. In addition to the high moisturizing properties and high viscoelasticity like sodium hydrochloride, it also has good adsorption and affinity. It can be directly absorbed on the surface of hair and skin to keep it moisturized when used in care products and cleansing cosmetics. It is not easy to be washed away by running water. When used in skin care products, the skin feels refreshing and non-sticky, and the spreadability is good when applied. After use, the skin becomes more moisturized, shiny and brightens the complexion.
Q: Thank you for your answer, it is very comprehensive. In fact, we can see that in recent years, the domestic hyaluronic acid market has been spotlighted, and several leading companies have taken the lead. However, due to the epidemic this year, will Focal Biotech's strategic layout change in the future?
A: Our development strategy is very clear, with a sodium hyaluronate as the core, colleagues who are steadily increasing the market share of sodium hyaluronate raw materials, transform and upgrade the sodium hyaluronate raw materials and the downstream medical beauty industry chain.
Q: Actually, we also found that many consumers in the market actually have some questions about hyaluronic acid. We have also seen that Focus Bio has products with different molecular weights. I would like to ask, what is the difference between different molecular weight hyaluronic acid in different application fields?
A: Hyaluronic acid is recognized as the best moisturizing factor, and the effects of different molecular weights are also different. Macromolecule sodium hyaluronate can form a dense biological moisturizing film on the skin surface, long-term moisturizing, anti-PM2.5. The middle molecule has good moisture retention and lubricity, slow release and stable emulsification. Low molecular weight can be absorbed through the skin and deeply moisturize. Anti-aging, repair after sun.

Disclaimer: Echemi reserves the right of final explanation and revision for all the information.
Trade Alert
Delivering the latest product trends and industry news straight to your inbox.
(We'll never share your email address with a third-party.)