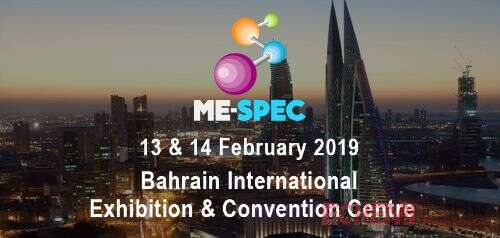 ME-SPEC 2019 - Middle East Fine & Specialty Chemicals Conference & Exhibition",organized by Middle East Energy Events (ME3) partnering with China Chemical Industry Information Center (CNCIC) that boasts 30 years of experience in the Chinese market, and China Fine Chemical Raw Material & Intermediate Industry Association(FCIA) is featuring matchmaking conference by ECHEMI and TOPCO.
It is committed to maximizing networking opportunities with the buyers at ME-SPEC 2019.
In order to improve the business efficiency of exhibitors, the business matchmaking program will be located in the HALL 1 of Bahrain International Exhibition & Convention Centre.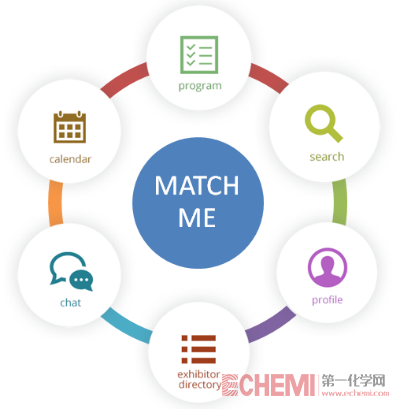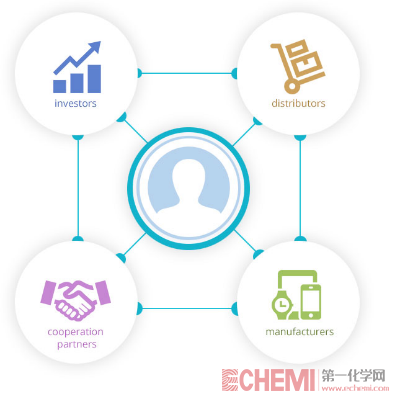 Matchmaking Agenda:
Time: Feb 13-14, 2019
Venue:Coffee Zone, Hall No.1, Bahrain International Exhibition & Convention Centre
Benefits to attend:
•2-Day Free Tickets at Me-spec(Middle East Fine & Specialty Chemicals Conference & Exhibition, EMET(Ethylene Middle East Technology Conference & Exhibition) and CWE (Chem-World Exhibition) (worth USD 3,000.00)
•VIP Professional Buyer Badge to enjoy all the conferences, free chance to meet professionals
•Match-making event to meet all suppliers
•Echemi interview and online reporting
•Echemi Buyer Membership 1 year trial
Apply to find more: elynn@echemi.com
Tel:0086-13969748565
Scan the QR code , and fill in the form to Matchmaking @ ME-SPEC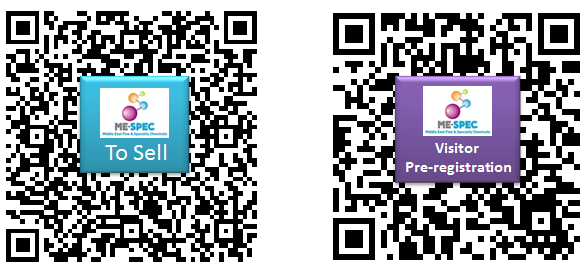 About CNCIC
China National Chemical Information Center (abbreviated as CNCIC) was established in 1991, by the former Ministry of Chemical Industry, Nnow it is a state-owned chemical information service provider, as the member company of China National Chemical Corporation (CHEMCHINA), which has been engaged in chemical consulting service, publication, and exhibition and conference organization.
After 20 years of development, CNCIC exhibition business has won wide acclaim and praise from home and abroad and keeps growing. With our business covering such vertical markets as chemical industry, dyeing and coating, rubber products and chemicals, energy and environment, agriculture, food, we've held a number of exhibitions in many developed countries and emerging markets. CNCIC Exhibitions has helped over 10,000 exhibitors receive government funds these years.
About FCIA
Established in June 1999, China Fine Chemical Raw Material & Intermediate Industry Association (abbreviated as FCIA) is a national, unofficial, non-profit organization which members are domestic producers, institutions for scientific research, trade companies, information institutions, colleges, investment agency in the sectors of Fine Chemical Raw Material & Intermediate. It also attracts specialists, scholars and management staff to join.
Fully plays the functions of industrial link, FCIA has hosted 18 sessions of International conference and expo of Fine Chemical Raw Material & Intermediate yearly during the last 20 years. Japan, Korea, America, India, German, Thailand and Russia have organized delegations to attend the events. We are also invited to do business negotiations overseas including five Europe countries (German, French, Belgium, Netherlands, Luxembourg), Japan, Korea, Thailand, Russia, Singapore, Malaysia and China Taiwan, and signed cooperation agreements with relevant associations and institutions in French, Japan, Korea and China Taiwan. With all these efforts, FCIA boosts the friendship between international units in the sectors, creates a lot of business opportunities for the players and promote Chinese industrial development.
About ECHEMI
Taking "Optimize the Global Chemical Resources and Make Chemical Transaction Easier " as the mission, Qingdao ECHEMI Technology Co., Ltd. (abbreviated as "ECHEMI" in the following) puts its whole heart into serving chemical producers. ECHEMI concentrates on building the biggest chemical transaction platform in the global market, promoting the export of Chinese-made chemicals.
ECHEMI has gathered a large number of elites with more than 10 years' experience in chemical industry and continues developing buyers' resources via online and offline publicity and promotion. Each supplier registered on ECHEMI's platform can get accurate customers for free.
Meanwhile, ECHEMI emphasises on verifying our suppliers who have registered on the platform to ensure the accuracy and reliability of suppliers. Accurate information is the prerequisite condition of transaction. Furthermore, overseas branches of Operation Center ensure the quality of service.
Up to June 2017, there has been more than 10,000 Chinese suppliers registered on ECHEMI platform. The number of global buyers has reached over 30,000 and it continues to increase.
About TOPCO
The Oriental Pro-Energy Consulting Organization (Topco) is incorporated in Beijing, China. It provides information to oil and gas professionals through producing international conferences, seminars, exhibitions and training courses. With rich experience in the exhibition and conference organizing , we have built close relationship with domestic and international oil and gas companies, government departments, trade associations, commercial chambers and media. We focus on those industries with rapid growth such as oil & gas. Our aim is to help the clients to gain international and local insights that will facilitate their business decision making procedures.

Disclaimer: Echemi reserves the right of final explanation and revision for all the information.
Trade Alert
Delivering the latest product trends and industry news straight to your inbox.
(We'll never share your email address with a third-party.)