Time: Sept. 15-17, 2021
Venue: China Import and Export Fair Exhibition Hall
Instructor: Guangdong Provincial Department of Foreign Trade and Economic Cooperation
Supporting Organizations: Guangzhou Municipal People's Government
Guangdong Manufacturing Association
Swiss Chamber of Commerce in China
German Chamber of Commerce and Industry
Italian Foreign Trade Association
Dongguan Intelligent Manufacturing Industry Association
Shunde Home Appliance Manufacturing Association
Guangzhou Electronics Industry Association
Korea Machinery Industry Association
Organised by: China National Machinery International Cooperation Co., Ltd.
China National Machinery Industry Corporation
Organization: Guangzhou Municipal Bureau of Industry and Information Technology
Co-organised by: Guangdong Haifeng Commerce Exhibition Co., Ltd.
Exhibition scale Plan: 30000㎡
Exhibitors: more than 1500
Viewers: more than 70,000 people
Innovation to Adhesive Tape & Film Industry
High-Tech Future Are You Ready?
The China (Guangzhou) International Adhesive Tape, Protective Film, and Coating Exhibition is a large-scale industry exhibition built by China National Machinery Industry Corporation with the support of the Ministry of Industry and Information Technology and the Guangzhou Municipal Government. Concentrate on displaying the application results of top material technology in the field of advanced equipment manufacturing, and create a new platform for the application of global materials industry. The exhibition gathers national industry elites, covers a full range of products and the latest technology on a global scale, is a professional platform for industry brand promotion, market development, business services, and data release, and has become a vane and reference system for industry development.
This year's professional audience includes mobile communications, household appliances, automobiles, electronics, medical, new energy, optoelectronics, packaging and printing, construction, building materials, shoemaking, textiles, light industry and other product fields, as well as integrated circuits, circuit boards, liquid crystal modules, Backlight modules, touch screens, batteries and other parts and components provide one-stop procurement solutions, focusing on industry applications, and meeting the needs of professional buyers for one-stop efficient procurement to the greatest extent. The organizer will also launch an on-site business matching service to serve exhibitors of films, adhesive tapes, processing equipment and related materials.
During the exhibition, industry leaders gathered, and more than ten forums and new product launches were splendid throughout the three days, such as the "China Advanced Manufacturing Innovation Forum, the "Bay Area Intelligent Manufacturing-Industrial Interconnection" Summit Forum", and the "Cultivating World-Class Industrial Cluster Forum" "Manufacturing Talent Development Summit Forum", "China (Guangdong) Medical Device Innovation Cooperation Summit Forum", "Tape Mother Roll Machinery Technology and Application", "China Tape Film Coating Die Cutting Intelligent Manufacturing and Industrial Development Trend Summit Forum" "High-level forums and exchanges will fully interpret the development trends of the industrial chain for exhibitors, buyers, scientific research institutions, and visitors, as well as policy interpretation and related knowledge popularization in many fields such as the innovation and development of China's manufacturing industry.
Why Exhibit?
Policy advantages
Carry out the spirit of General Secretary Xi Jinping's important speech on the construction of the Guangdong-Hong Kong-Macao Greater Bay Area, and promote the construction of the Guangdong-Hong Kong-Macao Greater Bay Area with the power of the whole province, leading and driving Guangdong to achieve "four at the forefront of the country"
Strong industrial foundation
An industrial cluster composed of tens of thousands of enterprises above the 3C scale with nine cities in the Pearl River Delta as the core, with complete supporting facilities.
Strong publicity
Hundreds of domestic and foreign industry media, bilingual news media, and radio organizations collectively report.
Strong government support
Guangdong Provincial People's Government and Guangzhou Municipal Government strongly support, highlight the authority of the exhibition.
Huge procurement resources
Relying on Guangzhou's status as a city and the organizer's huge overseas procurement resources, actively assisting companies in expanding international markets. Huawei, Midea, Gree, ZTE, GAC, BYD, Zhengwei, China Unicom, TCL, Konka, Country Garden, Liby, Galanz, Wanbao, Baiyun Electric, Liansu, Botny, Xingfa Aluminum, Keda Clean Energy, Zhaochi, Xinwangda and other on-site procurement observations.
Participation of leading enterprises
Gathering global industry leading large enterprises and well-known brands in the industry.
Global authoritative experts gather
Gather academicians and experts to release new technologies and trends in the industry to diagnose the pulse of industry development.
Complete industrial supporting facilities
This exhibition will invite industry chain banking financial institutions, investment and financing institutions, equipment leasing and other supporting service institutions to connect on site.
Exhibit Profiles
◆Adhesive tape
various adhesive tape products with substrates such as film, paper, cloth, foil, foam, etc., including substrate-free double-sided tape, adhesive protective film, and self-adhesive labels (adhesive Label) and other adhesive products and release materials.
◆Protective film
PE, PET, OPP, PVC, BOPP, TPU and other process protective films and anti-scratch/explosion-proof/anti-glare/anti-peep and other functional protective films, including self-adhesive protective film, electrostatic protective film and release film /Paper and other auxiliary materials.
◆Functional film
1) Optical film (brightness enhancement film, diffuser film, reflective film, polarizing film, brightness enhancement composite film, light guide film and other backlight/display optical grade film); 2) Optoelectronic/screen film (optical protection Film, hardened film/anti-scratch film/privacy film/explosion-proof film/anti-glare film, ITO film, OCA optical adhesive, etc.); 3) Film for flexible packaging (aluminum film, barrier film, highlight film, printing film, etc.) ; 4) Car clothing film/smart window film/insulation film/car film (film)/dimming film/reflective film, etc.; 5) Energy film (photovoltaic film/battery membrane/water treatment film); 6) IMD decoration Film, graphite thermal film, insulating film, antistatic film, laser film, nano film, PC/PMMA film and other functional films.
◆Production equipment and instruments
various film and tape manufacturing processes including feeding, coating, drying, winding, laminating, rewinding, slitting, die cutting, packaging and other related equipment. Including precision coating equipment, slitting machine, slitting machine, rewinder, compound machine, automatic cutting table, cutting/die cutting equipment, laminating equipment, coiling equipment, mold, blade, film making equipment, molding press , Tension control device, correcting system, static eliminator, roller, wire drawing machine, corona treatment, surface treatment equipment, coating drying equipment, UV curing equipment, cleaning, protection system, analysis/measurement/testing equipment and related controls System, related packaging and printing equipment, etc.
◆Raw materials and chemical products
all kinds of raw materials and chemical products for the production of films and tapes, including adhesives, release agents, resins, silica gels, glues, solvents, waxes, hot melt adhesives, additives, inks and various auxiliary materials, etc.
Success of GJMZ 2019
·150 exhibitor companies Adhesive Tape Protective Film Industry
·Over 7000 professional visitors during 3 days of the exhibition
·Over 20000 sqm net stand area at China Import and Export Fair Exhibition Hall
BOOK YOUR PREMIUM SPACE NOW!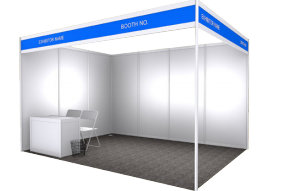 Shell Scheme(min. 9sqm)
USD 3000 PER 9SQM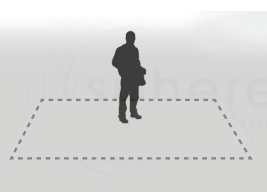 Raw Space(min. 36sqm)
USD 300 PER SQM
Additional charges applies for corner booths: 2 sides open – SGD 200 I 3 sides open – SGD 300
Co-organised by
Guangdong Haifeng Commerce Exhibition Co., Ltd.
Main:+86 20 3160 2789
Sales Enquiries
Donlyen Deng
Sales Manager
Phone:+86 18620250917/ 0086 15917413395
Wechat:18620250917 15917413395
Email:donlyen@foxmail.com
Website:www.gdjdmq.com
Book your Preferred Booth Space Now!
Be Involved with The Future of Construction

Disclaimer: ECHEMI reserves the right of final explanation and revision for all the information.