On January 4, Nature magazine made an inventory of new drugs approved by the US FDA in 2021, and made sales forecasts. In addition, statistics have been made on new drugs that will be approved in 2022.
Although the impact of COVID-19 continues, the number of FDA approvals last year is consistent with the trend in recent years. The FDA's Center for Drug Evaluation and Research (CDER) approved 50 new therapies in 2021, down from 53 in 2020. In the past five years, CDER has approved an average of 51 new drugs each year. Ten years ago, there were 24 models per year.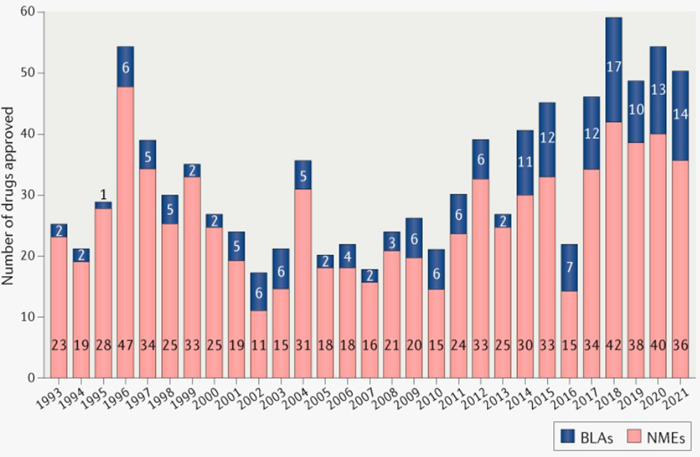 The number of new drugs approved by the FDA since 1993
According to the Clarivate Analytics database, analysts expect only 8 new drugs approved by CDER to have the potential to become blockbusters. In 2027, Biogen's aducanumab is the only drug that is expected to exceed the $2 billion mark. Given the disadvantages faced by this controversial Alzheimer's drug, this is also a speculative bet.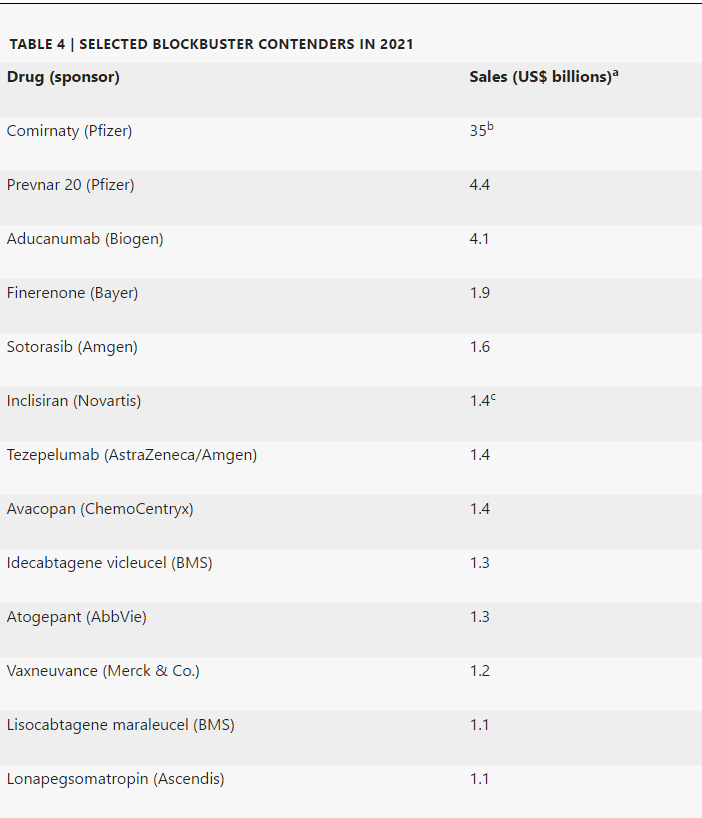 
Disclaimer: ECHEMI reserves the right of final explanation and revision for all the information.