
Home
>
Coking coal still declines sporadically in some areas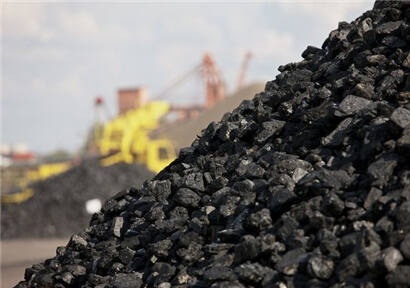 Today, the coking coal market in China is mainly weak and stable, and prices in some areas continue to drop sporadically. After the profit of coke dropped to the vicinity of the break-even line, the coking plant's intention to crack down coking coal remains unchanged, and coking coal prices in some areas continue to drop sporadically. One third of coking coal prices in Linfen area dropped by 30 yuan/ton, and one third of coking coal in Puxian area after the fall. One ore contains 1360 yuan/ton of tax, and the demand is limited after the fall, but the coal enterprises are mainly stable in the future. Overall, in addition to the relatively stable high-quality coking coal, other types of coal will still be under pressure in July. Recently, new changes have taken place in the coking coal market. Sales of some low-sulfur coke resources with large price drops have improved significantly, and coal mine inventory has decreased. However, there is still no significant improvement in coal blending and high sulphur coke. Coal mines generally have poor shipment, inventory pressure, and even some coal mines began to control production. A coal mine in Luliang, Shanxi Province, indicated that the acceptance of high sulphur coke (S1.7G88) contained a tax price of 1200 yuan/ton, which had no significant impact on production for the time being due to the improvement of environmental protection facilities.
A coal mine in Luliang, Shanxi Province, said that before the sewage discharge did not meet the standard, resulting in shutdown, and now the coal mine has been accepted, environmental protection has reached the standard, and is expected to start production in the near future. A coal mine in Linfen, Shanxi Province, indicated that 1/3 of coke concentrate (S1.2G88-95) contained tax price of 1160 yuan/ton, which decreased by 70 yuan/ton. At present, the shipment is not smooth and the stock is accumulated.
Another coal mine in Linfen, Shanxi Province, said that at present, low sulphur lean coke (S0.4G70-75) accepts a tax price of 1330 yuan/ton, the shipment is still poor, the stock is high, and the production is now limited by a small margin.

Disclaimer: Echemi reserves the right of final explanation and revision for all the information.
Trade Alert
Delivering the latest product trends and industry news straight to your inbox.
(We'll never share your email address with a third-party.)