
Home
>
Echemi Coating Forum & Procurement Conference
1. Background of Coating & Paint Industry
Asia-Pacific, Europe and North America are the leading continents that dominates the coating world, for world well-recognized enterprises and corporations are sited in.
Output of coatings in Asia-Pacific has witnessed a great increase with the following years. Asia has transferred into a strong role in the global manufacturing industry , which leads to a result that Asia-Pacific ranks the largest area to produce coatings. Statistics showed that from 2012 to 2014, the coatings output in Asia-Pacific accounted for 42%, 48% and 47% respectively. As coatings output of China and India continued increasing in recent years, China and India have become the business core of the coating industry.
That is to say, China,in fact is the largest producer of coatings in the global market. According to data from National Bureau of Statistics of the People's Republic of China and China National Coating Industry Association, the Chinese coatings output had reached up to 16,481.9KT in 2014, which accounted for approximately 40% of the world's total coatings output.
Sincerely, Echemi is honored to invited to come and participate in the event. Let's make effects to make chemical transaction easier!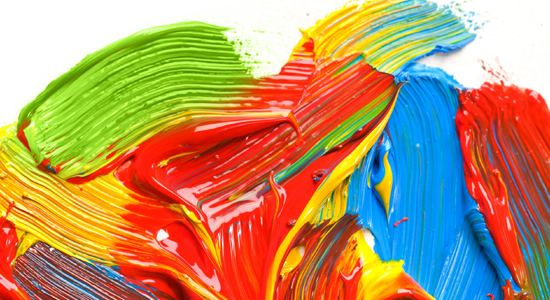 2. Echemi Coating Forum & Procurement Conference Schedule
Venue:Double Tree Hotel by Hilton Shanghai
Address: No. 889, Yang Gao Nan Road, Shanghai, China Tel: 0086-2151013030
Date: November 14, 2017
> Forum Agenda (9 Am to 11:40 AM)
8:00-8:40 Registration
9:00-9:05 Opening
9:10-9:15 Welcome Speech
9:20-9:30 Chinese Market Report
9:35-9:50 European Coating World Updates
9:55-10:10 Market Analysis of IDAF,Southeast Asia
10:15-10:30North America Coating Market Report
10:35-10:50Middle East Coating Market Report
11:00-11:30Voting of the 2nd Echemi Top Ten Suppliers Launching Ceremony
11:35-11:40Echemi's picturing time &Business Connecting
> Procurement Conference Agenda (2PM to 5:30PM)
13:30-14:00 Registration
14:05-14:15 Instruction Rules
14:15-16:30 Procurement Meeting with clients from Europe and Middle East
16:35-17:15 Procurement Meeting with buyers Latin America, Southeast Asia and Other Areas
17:15-17:25 Echemi Interview
17:30-17:35 Free Talk
> Echemi Coating Evening Gala
18:30-21:30 Networking among participants
Dress Code: Formal
3. Media Partner
Organizer Qingdao Echemi Technology Co., Ltd.
Media Sponsor:
Domestic Media: Sina, Sohu, Tencent, NetEase, Ifeng, China.com, Xinhuanet and China Chemical Industry News
Oversea Media: Asia Pacific Coatings Journal (UK), Chemical Weekly (India), Denel Mechem (South Africa), Coating World (USA), Paint and Coatings Industry (Europe), Market Bulletin (Pakistan).
4.Special policy for global Buyers
Buyers applied for the events will get favourable policies as below:
1. Free meals in 5-Stars hotel
2. Social interaction with attendees
3. Procurement Meeting with Professionals in Coating Business
4. Buyers& manufacturers perfect matching
5. Site Interpreter
6. Networking Dinner
7. Factory Tour Guide
8. China Coat Visiting Guide
Application & Contact Info
General Marketing Manager, Ms.Brigid Qu
Email: viph@echemi.com
5. About Echemi
Taking the "Optimize the Global Chemical Resources and Make Chemical Transaction Easier " as the mission, Qingdao Echemi Technology Co., Ltd. (abbreviated as "Echemi" in the following) put its whole heart into serving chemical producers. Echemi concentrates on building the biggest chemical transaction platform in the global market, promoting the export of Chinese-made chemicals.
Echemi owns a large number elites with more than 10 years' experience in chemical industry and continues stretching buyers' resources via online and offline publicity and promotion. Each supplier registered on Echemi's platform can get accurate customers for free.
Meanwhile, Echemi will make strict check on suppliers who have registered on the platform to ensure the accuracy and reliability of suppliers. Accurate information is the premise of transaction. Furthermore, overseas branches of Operation Center ensure the quality of service.
Up to June 2017, there have been more than 10,000 Chinese suppliers registered pn Echemi platform. The number of foreign buyers has been reached over 30,000 and it continues to increase.

Disclaimer: Echemi reserves the right of final explanation and revision for all the information.
Trade Alert
Delivering the latest product trends and industry news straight to your inbox.
(We'll never share your email address with a third-party.)