This year's edition of Fi India & Hi will now take place from Tuesday 22 October to Thursday 24 October in Mumbai, India, one day later than originally scheduled.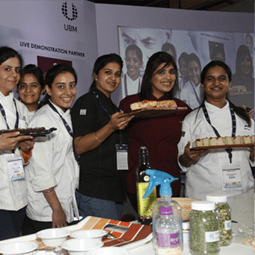 The Fi India & Hi team has made the decision to change the dates of the show following the announcement that the Maharashtra and Haryana Assembly Elections in India willtakeplace on 21October 2019, coinciding with the first scheduled showday of Fi India & Hi. In order to mitigate inconveniences for both local attendees who will be voting and for all of our show attendees traveling to the Bombay Exhibition Centre in Mumbai, the exhibition will now begin on Tuesday 22 October, one day later than originally planned, and will end on 24 October.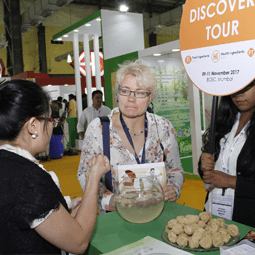 To accommodate any of our attendees'pre-scheduled meetings taking place on Monday 21 October 2019, there will be a temporary Business Lounge openon this day for attendees to conduct meetings. The Business Lounge will be located at the International Lounge in Hall 1, Floor Level 1 of the Bombay Exhibition Centre. Entry to the Business Lounge will be restricted exclusively for registered visitors and exhibitors of Fi India & Hi 2019. We kindly request that you pre-book space in the lounge by contacting mailto:marchana.shinde@ubm.com.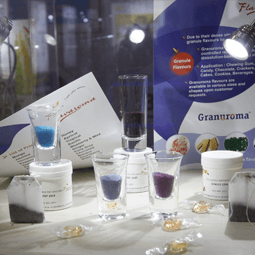 or more information, please contact:
India Rest of World
Sameer Mithia Olav Masseling
Portfolio Director India Brand Director Fi Global
Sameer.mithia@ubm.com Olav.masseling@informa.com
About Fi Global
Food ingredients Global was launched in Utrecht, the Netherlands, in 1986. Its portfolio of live events, extensive data, digital solutions and high-level conferences is now established throughout the world and provides regional and global platforms for all stakeholders in the food ingredients industry. More than 500,000 people have attended our shows over the years, with billions of Euros worth of business created as a result. With more than 30 years of excellence, the events, digital solutions and supporting products deliver a proven route to market, with a truly global audience. Since 2018, Food ingredients Global has been part of the Informa Markets portfolio. For more information, please visit: www.figlobal.com.
About Informa Markets
Informa Markets creates platforms that allow industries and specialist markets to trade, innovate and grow. Our portfolio is comprised of more than 550 international B2B events and brands in markets including Healthcare & Pharmaceuticals, Infrastructure, Construction & Real Estate, Fashion & Apparel, Hospitality, Food & Beverage, and Health & Nutrition, among others. We provide customers and partners around the globe with opportunities to engage, experience and do business through face-to-face exhibitions, specialist digital content and actionable data solutions. As the world's leading exhibitions organiser, we bring a diverse range of specialist markets to life, unlocking opportunities and helping them to thrive, 365 days of the year. For more information, please visit www.informamarkets.com.
Press contact
Leah Barsema
Head of Brand Marketing Fi Global
+312 070 816 29
Leah.barsema@informa.com

Disclaimer: ECHEMI reserves the right of final explanation and revision for all the information.