
Home
>
Desman pays close attention to the future 3D printing industry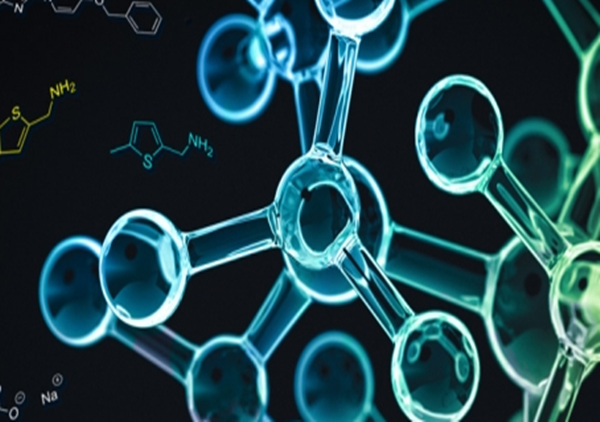 On April 11, more than 180 companies from 23 countries exhibited the latest technology, materials and applications of 3D printing technology and equipment at the Asian 3D Printing and Additional Manufacturing (TCT) Exhibition, which showed the bright future of digital manufacturing. During the exhibition, Hu Pin, Asia-Pacific Sales Manager of DSM Additional Materials Manufacturing Division, was interviewed at the headquarters of DSM Shanghai Park. The application of DSM 3D printing and Additional Materials Manufacturing in China market, the development of technology and the green development trend of 3D printing in the future were introduced.
Careful cultivation of photo-curing technology
3D printing manufacturing technology is an emerging industry. As a global science company active in nutrition, health and green life, DSM not only has leading advantages in the fields of health, nutrition and new materials, but also reflects these advantages in the field of additive technology related to the development of 3D industry.
Hu Pin introduced that Desman has entered the field of 3D manufacturing for 25 years, but it has been developing slowly. In 2013, with the emergence of prototyping and rapid prototyping technology, the combination of 3D printing and traditional manufacturing accelerated, reflecting extraordinary development prospects. At this time, Desman has made use of its unique liquid light curing technology to develop two-dimensional technology to three-dimensional direction, and applied added material manufacturing to die manufacturing. In 2018, we set up the Supplementary Business Department, which specializes in the development and application of 3D printing technology and market.
At present, the business development of DSM additives mainly focuses on prototype manufacturing, functional products and die products development and application. By integrating the resources of product application providers, digital information technology and 3D printing business partners in the value chain, DSM can bring its advantages into full play in the field of material technology and actively participate in health care, sports and leisure, life, automobile and aerospace, die and electricity. The sub-industries cooperate extensively to provide innovative services for the four major industries and to build the core competitiveness of 3D manufacturing business.
Actively expand the add-on business
As a company focusing on material science and technology innovation, in recent years, Desman has actively expanded the add-on business by establishing an innovative design architecture closer to customers, simplifying the R&D process. In the early stage of customer product design, we begin to understand the product requirements for materials, put into customer product application testing, and provide product and process solutions. The effect of 3D printing technology on saving raw materials and manufacturing costs is remarkable. Hu Pin introduced that at present, DSM cooperated with domestic and foreign manufacturers to apply 3D technology to shoe mould manufacturing. By replacing metal mould with additives, not only reduced the cost of mould manufacturing by about 30%, but also revolutionized the traditional manufacturing industry. The cutting materials and the dirty, messy and poor environment produced in the traditional metal die manufacturing are replaced by the 3D printing and cleaning die making process, and the sole pattern design is more convenient and scientific. In particular, 3D printing technology eliminates the limitations of traditional product design, can better stimulate people's innovative potential, is becoming a hot occupation pursued by young people. This also increases the added value of the industry.
Hu Pin also introduced that in automotive, aerospace, sports and leisure, health care and other special areas, Desman is providing prototype manufacturing, fixture, spare parts and other related technology development and product supporting services. With the development of 3D technology and upgrade of material adding technology, Desman will change the traditional equipment, die and process in the field of 3D printing to provide more customized solutions for the market according to the needs of users. According to Hu Pin, 3D printing rapid prototyping technology is the most symbolic tool of production in the third industrial revolution and will have a profound impact on many industries and fields of society. I am confident to challenge the add-on manufacturing business, so that the business will become a new economic growth point in the future.
Hupin analysis, from a global point of view, the core areas of competition focus on automotive, electronics, aerospace, mold, medical and other fields. China's technology development in the field of 3D is not lagging behind. At present, China's 3D manufacturing accounts for about one third of the global market, which contains great opportunities for development. New materials for special applications such as composite materials, fiber polymers and optical polymers, new products with functionality, precision, application diversity and multi-selectivity, customized products to end users and industrial scale will be the focus of competition in the field of 3D printing. In addition, if we want to win the market, we must avoid homogeneous competition.
Hu Pin is full of confidence in the future development prospects. He believes that China's market demand is very large, but also an important market for the development of 3D printing. In the future, DSM will pay more attention to the application-side development, focusing on four major areas: medical care, sports and leisure, life, automobile and aerospace, mold and electronics. It will further refine the existing market, intensively cultivate in high-end and potential areas, actively develop renewable and sustainable 3D printing materials, promote the recycling of resources, and work with customers to achieve 3D technology. Technological development creates a better future.

Disclaimer: Echemi reserves the right of final explanation and revision for all the information.
Trade Alert
Delivering the latest product trends and industry news straight to your inbox.
(We'll never share your email address with a third-party.)