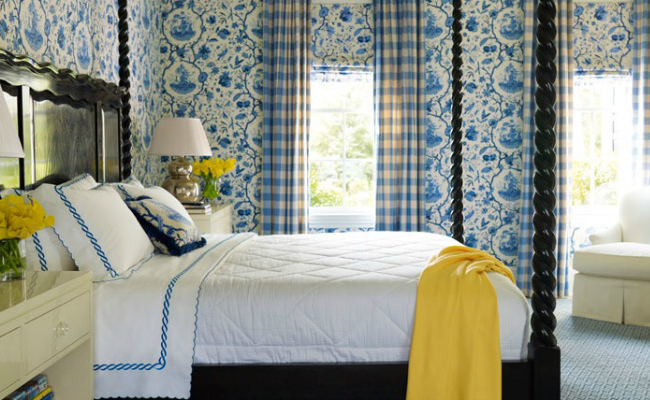 The Paints brand by PPG Industries has introduced Black Flame (PPG1043-7), as 2018 colour of the year. Recently the Olympic brand unveiled Black Magic as its 2018 colour of the year.
According to PPG colour experts, this statement-making black, infused with an undertone of the deepest indigo, evokes the privacy, hope and classic modernism that many consumers crave today. Embodying the spirit of a tailored tuxedo or a little black dress, it is dressed-up, coveted, unapologetic and – most importantly – timeless.
The colour was universally selected by PPG's more than 20 colour stylists from around the world, who specialise in industries such as consumer electronics, architectural, automotive and aerospace. These experts study consumer insights, building material trends, decor trends and more to select a colour forecast that resonates and is reflective of current consumer attitudes.
With society facing overstimulation and a need to take refuge, PPG Paints brand's Black Flame offers a comforting retreat, and a chance to start new, she added. This colour is the anchor colour in the broader 2018 PPG global colour trends palettes, which encompasses four themes that connect and resonate with current consumer mindsets.
The Retreater theme addresses consumers' growing need to regularly withdraw from the pressures, chaos and overstimulation that so often come with daily life, and create hygge – a popular Danish concept that embodies all things comforting and cosy.
Light, airy tones in the palette, such as Warmstone, a barely-there blush; Suntan, the perfect nude; Flagstone, a cool grey; and Cuppa Coffee, a warm, woodlike tone, provide subtle hints of colour that can be considered neutrals. These hues offer a welcomed escape from a chaotic world.
The Dream Weaver colour collection resonates with consumers who embody a perpetual ability to shine, live a free-spirited lifestyle and find creativity under any circumstance. They are the dreamers who hold the light when others prefer to go dark and retreat, which can be shown by their impossible-to-ignore colour choices. Muted and ethereal brights round out the collection, with colours including Lovely Lilac, a dream-like periwinkle; Summer Sunset, a warm coral; Brandy Snaps, a dusty mauve; and Secret Safari, an earthy green.
The Commoner colour palette connects to consumers who are attracted to popular minimalist Nordic-inspired designs, which emphasise going back to basics. Consumers relating most to this palette aspire to accumulate less yet experience more, serve as guardians of the environment, and live with a nomadic spirit. The palette offers unassuming, straightforward primary colours such as Mountain Lake, a classic navy; Red Gumball, a deep red; and Grassroots, an organic yellow-green.
The Brave colour story reflects a new design mentality that mimics consumers' growing yearning for protection, strength and stability to feel safe during uncertain times. The palette evokes feelings of elegance and grandeur, which appeal to consumers' unwillingness to feel small or disregarded in light of current societal landscapes. The deep, rich colours that make up this substantial palette will be certain to turn heads in any space, including colours Charcoal Smoke, a rich forest green; Pinot Noir, a luxurious purple; and Black Elegance, a black with just a hint of grey.
"Black Flame acts like a black curtain, allowing your other decor elements to take centre stage. It's a fantastic blend of black and indigo, two classic hues," said Dee Schlotter, PPG senior colour marketing manager.
"Black creates the silence we crave in an information-heavy world, while the indigo offers possibility and a deep hopefulness. The blend of two colours makes it incredibly versatile – use it on a statement wall, with a matte finish on a ceiling, with a high gloss on a naturally-lit staircase, on cabinets, interior and exterior doors, and in many more places. The versatile hue can also provide strength and a modern luxe vibe to spaces with a lot of whites, blush pinks and soft pastels," added Schlotter.
© Worldofchemicals News

Disclaimer: Echemi reserves the right of final explanation and revision for all the information.
Trade Alert
Delivering the latest product trends and industry news straight to your inbox.
(We'll never share your email address with a third-party.)