Taiji Group stirred up 1.5 bn injections and Pfizer and Hawson met their rivals.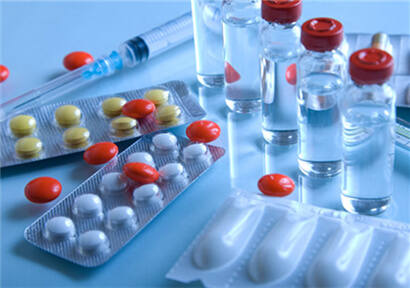 Before the news of July 25, Taiji Group announced that Southwest Pharmaceutical Company, the holding subsidiary, had received the Drug Registration License of Linezolid and glucose injection from the State Pharmaceutical Administration. According to Minet data, in 2018, the sales of Nyzolid and Glucose Injection in Chinese public medical institutions reached 1.5 billion yuan. Among them, Pfizer's market share was 67.28%, and Hausen Pharmaceutical Industry in Jiangsu Province accounted for 29.42%. In addition, the company's product Huoxiang Zhengqi Oral Liquid has been approved by Russia and can be sold and used in Russia. In recent years, Taiji Group ranked first among the terminal Chinese patent medicine intestinal medicine brands in Chinese urban retail pharmacies, with a market share of 32.12% in 2018.
Pfizer, Hawson... In the face of the "strong enemy", Taiji Group announced recently that the Southwest Pharmaceutical Industry, a subsidiary company of the company, had received the "Pharmaceutical Registration Approval" of the State Pharmaceutical Administration on linezolid and glucose injection with specifications of 100 ml and 300 ml respectively. Linazolamide is an oxazolidinone antibiotic which is mainly used to treat Gram-positive (G+) bacterial infections, including nosocomial pneumonia and community-acquired pneumonia caused by Staphylococcus aureus or Streptococcus pneumoniae; complexity and non-latex caused by Staphylococcus aureus, Streptococcus pyogenes or Streptococcus agalactis. Complex skin and soft tissue infections; Vancomycin-resistant Enterococcus faecium infections, including associated bacteremia.
According to the data of Minet, in 2018, China's urban public hospitals, county-level public hospitals, urban community centers and township health centers (referred to as China's public medical institutions) ended. Sales of end-linezolid and glucose injection amounted to 1.5 billion yuan, of which Pfizer, the original pharmaceutical company, accounted for 67.28%, Hausen, Jiangsu, 29.42% and Zhengda Tianqing Pharmaceutical Group accounted for 3.3%. Linezolid glucose injection is a class B medicine of national medical insurance. Five domestic enterprises have made imitation declarations and obtained approval numbers, and one enterprise has obtained approval for imported drugs. In terms of consistency evaluation, Jiangsu Hausen Pharmaceutical Co. Ltd. and Zhengda Tianqing Pharmaceutical Co. Ltd. are in the examination and approval process (in the Drug Examination Center).
In July 2014, Southwest Pharmaceutical Industry submitted an application to the State Pharmaceutical Regulatory Bureau and accepted it. Now it has obtained the license of registered production of drugs. Southwest Pharmaceutical Industry has invested 4.96 million yuan in research and development of the product. According to the relevant regulations, the application for generic injections can reduce or exempt clinical trials and directly declare production. Taiji Group is based on the manufacturing of Chinese and Western patent medicine as the core business, has a complete pharmaceutical industry, pharmaceutical commerce, medicinal material planting and other pharmaceutical industry chain. With 13 pharmaceutical factories and more than 30 pharmaceutical commercial companies, it is a large-scale pharmaceutical group integrating industry, commerce, science and trade. It is one of the most complete large-scale enterprise groups in the domestic pharmaceutical industry chain. In recent years, Taiji Group's business income has increased steadily, reaching 7.171 billion yuan in 2015 and exceeding 10 billion yuan in 2018, while its gross interest rate has increased from 29.35% in 2015 to 40.25% in 2018. In the first quarter of 2019, business income was 3.107 billion yuan, an increase of 38.08%, net profit was 105 million yuan, an increase of 803.5% and gross interest rate was 42.64%.
It is known that the products of Taiji Group take digestive system drugs, respiratory system drugs and cardiovascular and cerebrovascular drugs as three strategic product lines, and take anti-cancer drugs, anti-aging drugs, systemic anti-infective drugs, endocrine system drugs, Nervous System Drugs and functional health food as six major growth lines. Sexual product line, which is based on therapeutic popular Chinese and Western medicine, especially basic drugs and medical insurance products, constitutes a wide range of products in the field of treatment. In 2018, sales of Huoxiang Zhengqi Oral Liquid and Cefazoxime Sodium for Injection exceeded 1 billion yuan. It is worth mentioning that Taiji Group Holding Company Chongqing Fuling Pharmaceutical Factory Co., Ltd., a subsidiary of Taiji Group Holdings, has recently received the approval of the Russian Federation Consumer Protection and Social Welfare Supervision Bureau for the approval of the approval of the approval of the company's product, Huoxiang Zhengqi Oral Liquid, which can be sold and used in Russia. Up to now, Huoxiang Zhengqi Oral Liquid has been registered in 13 countries and regions in Russia, Laos, Canada, Mozambique, the United States, Malaysia, Singapore, Brunei, Indonesia, Thailand, Cambodia, Hong Kong and Macao. The Taiji Group said that Russia is located in the northern part of Eurasia and spans two continents of Eurasia. This Huoxiang Zhengqi Oral Liquid has been approved by Russia for market access, which indicates that the product can not only be sold in Russia, but also cover the member countries of Eurasian Economic Union such as Belarus and Kazakhstan, greatly expanding the consumer population, and has a positive impact on the company's overseas market development.

Disclaimer: ECHEMI reserves the right of final explanation and revision for all the information.