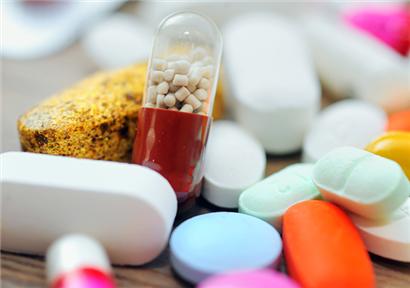 On July 24, Jiyao Holdings announced that it would terminate the issuance of shares to purchase and amend the equity issues of Pharmaceutical Group Co., Ltd. and the shares would be re-traded. With regard to the reasons for termination of the acquisition, Jiyao Holdings said that after full demonstration by all parties, this major asset reorganization transaction plan has constituted a revision of the Pharmaceutical Group Limited company reorganization and listing. According to the "Decision on Revising the Measures for the Management of Major Assets Restructuring of Listed Companies" issued by CSRC on June 20, 2019, the detailed implementation rules of the Measures have not yet been promulgated. After friendly consultation between the company and the revised Pharmaceutical Group Limited company, when the conditions for the implementation of the measures are ripe, the company will continue to promote the planning of the transfer of controlling rights of listed companies and the planning of issuing shares to purchase 100% of the revised Pharmaceutical Group Limited company.
On July 10, Jiyao Holdings announced that it planned to purchase 100% of the revised Pharmaceutical Group Limited Company by issuing shares. Before the reorganization and suspension, the market value of Jiyao Holdings was 3.6 billion yuan. According to the revised Pharmaceutical official website information, as early as 2015, the revised Pharmaceutical Industry realized an output value of 58.8 billion yuan. Sales revenue was 57.5 billion yuan, profits and taxes were 4 billion yuan. In 2016, the output value was 64.6 billion yuan, sales revenue was 63.6 billion yuan and profits and taxes were 4.76 billion yuan. At the same time, according to the list of the top 100 pharmaceutical industries in 2019 issued by the National Federation of Industry and Commerce Chamber of Commerce and Pharmaceutical Industry, the revised pharmaceutical industry ranks second in the list. The acquisition of Jiyao Holdings was regarded as "snake swallowing elephant" by people in the industry because of the huge difference in volume between the two sides, which is to amend the listing of Jiyao Holdings. If the asset restructuring is completed, the deal is expected to become the largest backdoor case for the pharmaceutical industry.

Disclaimer: ECHEMI reserves the right of final explanation and revision for all the information.