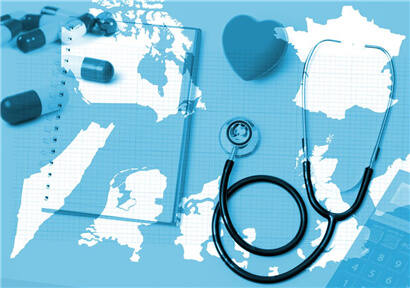 According to internal information, the newly established Pfizer Upjohn expired patent product line has been confirmed for sale. Pfizer is the first foreign-owned enterprise to set up its global management team in China. Pfizer owns 20 mature drug brands, including Lipitor, Roxie, Celebo, Lorika, Zuoluofu, Enoxi and Droledine, which are well known to us. Among them, Atorvastatin and amlodipine besylate are "lock-in" products purchased in "4+7" volume, while the heavy products Lipitor and Lohuoxi all failed in the first batch of bidding, which is not as good as the similar products of domestic generic pharmaceutical enterprises. With the implementation of "4+7" purchasing in quantity, in addition to a large number of high-price generic drugs, the original research share is also facing erosion and price reduction losses. Pfizer, which has high-quality original research drugs and accumulated reputation and market for many years, can not escape such a shock. Taking Atorvastatin (20mg) in Shanghai as an example, the Hospital Market Analysis System (HMAS) of China Pharmaceutical Industry Information Center shows that since the implementation of the "4+7" collection on March 20, only the original Pfizer and the winning bidder, Beijing Jialin, have remained in the overall market of Shanghai, including the Beijing Jialin market. With the increasing share, the first-class hospitals have the most obvious increase in their consumption.
In fact, facing the double-killing of quantity and price, cutting down "old drugs" and shifting "new drugs" have become the common choice of many old-brand foreign pharmaceutical enterprises in China, and many foreign pharmaceutical enterprises have "started" on the patent expired drug business. At the end of 2018, it was reported that Lilai Pharmaceutical was considering selling its expired patent drug business in China to raise funds to promote R&D and listing of other products with faster growth. According to the news, Lilai is evaluating the market of Antibiotics and CNS. At present, the patents of CNS products such as Baiyou Jie (fluoxetine hydrochloride), Zapler (olanzapine), Cymbalta (duloxetine hydrochloride) and Celstad (Tomoxetine hydrochloride) have expired. On April 23, Lilai Action landed, announcing an agreement with Yiteng Pharmaceutical to sell its antibiotic products, Xikelao's rights in mainland China and its production plant in Suzhou. On July 8, Chongqing Yaoyou Pharmaceutical Co., Ltd., a subsidiary of Fuxing Pharmaceutical Holdings, signed an acquisition agreement with GlaxoSmithKline. The agreement indicates that Chongqing Pharmaceutical Company intends to acquire 100% equity of GSK wholly-owned subsidiary GlaxoSmithKline Pharmaceutical (Suzhou) Co., Ltd. for no more than 250 million yuan. Following the completion of the equity transfer, Fuxing Pharmaceuticals and Chongqing Pharmaceutical Friends will hold the drug registration license and GMP certificate for Lamivudine Tablets for Chronic Hepatitis B.
AstraZeneca transferred the exclusive sales rights of Boiling (Felodipine Sustained Release Tablets) and Imodo (Isosorbide Mononitrate Sustained Release Tablets) to Kangzhe Pharmaceutical Industry for US$500 million as early as February 2016, followed by AstraZeneca transferring GLP-1 to type 2 diabetes in October 201 The Chinese franchise of receptor agonist Beida (exenatide) and three dosage forms of Beidayang (exenatide sustained release agent) was transferred to Sansheng Pharmaceuticals, in which Beida's marketing team joined; in October 2018 Green Leaf Pharmaceuticals bought AstraZeneca's schizophrenic drug Seroquel (quetiapine) for $538 million. ) Promotion, marketing, distribution and sale or manufacture of Sloquel XR (Sustained Release Tablets) in designated areas. Over the past two years, China's market has undergone tremendous changes due to policy changes. In the bidding process, foreign pharmaceutical enterprises suffer from collective abandonment and price reduction due to high pricing. Especially under the policy of "4 + 7" and price negotiation, foreign pharmaceutical enterprises have to change their pricing and sales strategies for traditional drugs. It can be said that the profits of many fist products in the Chinese market are declining in a cliff-like manner and are irreversible.
The recent "4+7 Enterprise Symposium on Collection and Mining Expansion" organized by the State Medical Insurance Bureau reveals that the next round of collecting and collecting will still be based on 25 selected varieties of "4+7", and will be extended to the whole country by 11 pilot cities. The government expects to realize the substitution of generic drugs for outdated original research drugs nationwide. In the future, the market share of generic drugs through consistency evaluation will be increased rapidly, and import substitution will be accelerated. As a result, multinational pharmaceutical enterprises will be impacted and face the choice of quantity and price. It can be predicted that mature drugs are facing a strong impact on the Chinese market in the future, and generic drugs will be more competitive after passing the consistency evaluation. For the original brand drugs that have not won the BID, the biggest challenge is channel transfer and price maintenance management, either to reduce the price of sales, or to transfer the right to sell drugs to local pharmaceutical enterprises in China. For domestic enterprises, the introduction of mature products can expand cash flow, supplement product lines, strengthen key technologies, and improve the competitiveness of the dominant areas. Generally speaking, market shuffling is becoming more and more intense. Only by adapting to rules and adjusting strategies can we find a way out!

Disclaimer: ECHEMI reserves the right of final explanation and revision for all the information.