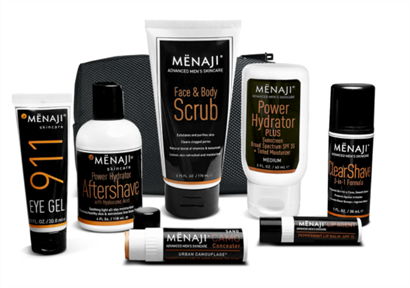 According to the report of the Sao Paulo Trade Museum published by KOTRA, the number of male consumers buying cosmetic products in Brazil's men's cosmetics market is increasing, and enterprises are also concentrating on the research and development of men's cosmetic products series. According to Euromonitor data, Brazilian men's cosmetics market accounts for 13% of global sales, with a sales volume of 5.9 billion US dollars in 2018, an 8% increase over the previous year, which is the second largest market after the United States.
Although Brazil's economic growth has stagnated, it has been growing steadily over the past few years, especially in the perfume market.
According to Sebrae, South Korea's small and medium-sized enterprises revitalization hall, Brazil's men's cosmetics market has tripled in the past five years, and by 2021, Brazil will become the world's largest men's cosmetics market. According to the analysis of the report, beard and Man Bun are very popular among the new generation of Brazilian men (men tie up a handful of hair on the top or back of their heads), where they feel courtesy in comfortable space and concise product description can be the focus of differentiation strategy.
For the trend of cosmetic fashion, the report specifically mentions barbearia, a hairdresser that has recently attracted much attention.
According to Dirio do Comeircio, the trade industry information news, sales of Brazilian barbershops soared 539% in 2012-2016, and shaving cosmetics accounted for 5% of the total sales of men's beauty products. The report also points out that the newly opened barbershop is becoming a place for friends to meet and chat, because of its concise and warm decoration design, comfortable interior furnishings and professional services. In addition to shaving and hairdressing, senior barbershops also provide massage, skin cleaning, eyebrow trimming, hair removal, aromatherapy and other services to enhance competitiveness.
If you want to export cosmetics to Brazil, you must apply for the certification of Brazilian Health Supervision Authority (ANVISA). Some products need to undergo rigorous procedures such as clinical testing and on-site inspection, so you need the help of experienced local certification experts. The report also pays special attention to the fact that although Brazilian men are very concerned about cosmetology, they also tend to hide this behavior, so the proportion of online sales is much higher than that of offline physical stores.
KOTRA said that "the Brazilian men's cosmetics market which is expanding should be actively marched into. Locals prefer to get the feeling of courtesy in comfortable space, and the product strategy aiming at this characteristic may be very effective."

Disclaimer: ECHEMI reserves the right of final explanation and revision for all the information.