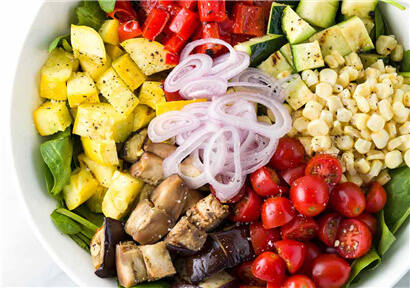 The price of winter stored vegetables is lower than that of previous years. With the approaching of winter, a large number of Chinese cabbage is on the market. Zhang Wei, a reporter from our newspaper, took a picture of the beginning of winter on the 8th. As the winter is getting closer to us, winter stored vegetables are on the market. Yesterday morning, the reporter saw that in some early markets, communities, vegetable markets and other places, there were vendors selling cabbage, green onions and other winter storage vegetables, while in some communities, there were also residents buying winter storage vegetables in the corridor. In a comprehensive market in Yucai street, the retail price of cabbage is about 1 yuan per Jin, and that of green onion is about 1.5 yuan per Jin. "1 yuan per kilo for a small purchase. If you buy the whole bag, you can get 6 cents per kilo." A stall owner surnamed Wang introduced it warmly. According to the stall owner, it's not as cold this year as it used to be, and the price of dishes is about the same as last year. In the white shop of the North supermarket, the price of net cabbage is 1.38 yuan per Jin, and the onion is on sale. "Fifty eight catties. The price of clean onion is about two yuan. It's almost winter now. Buy more at a cheaper price, and you can eat it slowly." Ms. an, who ordered a whole bundle of onions, told reporters.
According to the on-site salesperson, they had a cabbage promotion two days ago, selling for 0.29 yuan a Jin, when many customers lined up to buy. The price of Qiaoxi vegetable wholesale market shows that the wholesale price of scallion was 0.6 yuan per Jin and that of Changbai vegetable was 0.25 yuan per Jin yesterday. According to Wang, a staff member in charge of price collection in Qiaoxi vegetable wholesale market, vegetable prices have been running smoothly in the near future, and there is sufficient supply of winter stored vegetables, but there is no inventory phenomenon. The price of potatoes is slightly lower than that of the same period last year. The price of long white vegetables and green onions is 20% - 40% lower than that of the same period last year.

Disclaimer: Echemi reserves the right of final explanation and revision for all the information.
Trade Alert
Delivering the latest product trends and industry news straight to your inbox.
(We'll never share your email address with a third-party.)