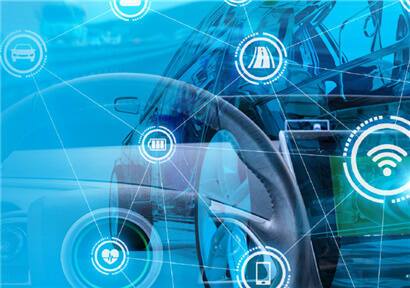 On November 15, arcoma established a new global center of excellence for 3D printing at its cerdato research and development center in serquigny, Normandy (France). Mr. Thierry lehenaff, chairman and CEO of akoma, and Mr. Herve Morin, chairman of Normandy region attended the launching ceremony. According to the plan of akoma and Normandy, the new center of excellence will focus on the additive manufacturing of high-performance polymers. As part of the partnership, companies and training organizations in the region will quickly adopt and benefit from these new production methods. Today, akoma has become a leader in the field of high-performance polymer 3D printing. Thanks to the unique supply of high-performance materials and services, large-scale 3D printing manufacturing is possible. Akoma has accumulated well-known expertise in application and end use, providing support for its global customers in this substantial industrial revolution. Through cooperative research with the leader of additive manufacturing market, the Group continues to develop new customized materials to meet the needs of customers. At the group's largest advanced materials research laboratory in serquigny, akoma decided to work with Normandy to open a new global center of excellence dedicated to SLS powder laser sintering 3D printing.
The new center has a collaboration area and the latest generation of printers. It can also benefit from all of cerdato's product design and analysis resources. This new platform dedicated to additive manufacturing will help to achieve two goals: to provide cooperation space for the research team of the center, and to provide space for the development of innovative products on HP, EOS and prodways commercial printers, so that our partners can convert new applications into 3D printing. Become part of the local industry and training organization ecosystem by providing various forms of cooperation. For example, technical or economic feasibility studies are carried out in additive manufacturing of industrial parts, and these new forms of part production are demonstrated at the promotion meeting. The new global center of excellence for 3D printing will support the accelerated development of this technology as an industrial manufacturing method. The center aims to print through SLS powder laser sintering, which is a supplement to the group's existing network, including the curing liquid resin center in Exton (Pennsylvania), which was launched in 2018, and the wire extrusion center in kingof Prussia (Pennsylvania, USA).
On Friday, November 15, the laboratory was officially launched in the presence of Mr. Thierry lehenaff, chairman and CEO of akoma, Mr. Herve Morin, chairman of Normandy region, and many customers and local representatives. It demonstrates akoma's commitment to 3D printing and is the group's competitive growth momentum. By providing market participants with a range of solutions and expertise from demand determination to industrialization, the center will help open up new prospects. Akoma invests tens of millions of euros every year in 3D printing innovation. As a designer of materials and innovative solutions, akoma focuses on shaping new materials and innovative applications to help customers improve product performance. Our balanced diversified product line covers high performance materials, industrial specialty products and coating solutions. Akoma has a series of world-famous brands and takes the lead in all related fields. In 2018, akoma's annual sales reached 8.8 billion euros, and it operates in nearly 55 countries around the world, with about 20000 employees. We are committed to working actively with all stakeholders. R & D centers in North America, France and Asia focus on the research and development of bio based products, new energy, water resource management, electronic product solutions, lightweight materials and design, housing energy conservation and barrier.

Disclaimer: Echemi reserves the right of final explanation and revision for all the information.
Trade Alert
Delivering the latest product trends and industry news straight to your inbox.
(We'll never share your email address with a third-party.)