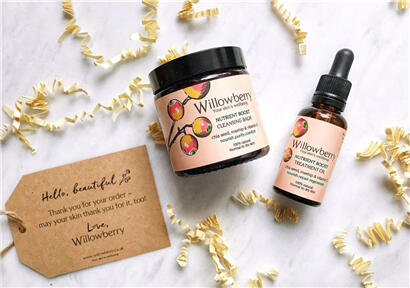 Organic and vegan cosmetics brands are active and need to make full use of Korean ingredients and those who plan to enter the Middle East market should pay attention to the "clean beauty" popular among Arab women recently. According to "focus on global cosmetics" released recently by Korean cosmetics industry research institute, a new upsurge of cleaning and beauty has been launched in UAE through social media recently. At present, there is no accurate definition of cleaning and beauty, but it is generally composed of non-toxic, natural ingredients, organic and other natural ingredients, which also means the most harmless products to nature in production and packaging. The growth momentum of clean beauty market is very significant. In the second half of 2018, Sephora held the "super ingredients" activity for organic and clean skin care products. More than 80% of its products are organic products, which are inspired by Arab traditions and famous for using raw materials such as Iranian rose and Egyptian jasmine. The annual sales volume of cosmetics brand "prism Logie" launched by Sheikha intisar and Fatima, the Royal princesses of Al Sabah in Kuwait, is growing at a rate of two times. The products have been produced in the UK and gained a very high number of new customers, and also accumulated a high popularity in the UAE. In addition, the popular overseas clean beauty brands in the UAE include pai in the UK, tataharper in the US, indielee and so on. Many organic and vegetarian brands have entered the Middle East market with clean beauty brands.
In the first half of this year, the news of the opening of the clean beauty product sales website "projectbeyounty" attracted wide attention as soon as it came out. The goal is to sell and provide clean beauty information to women in GCC countries, share product use reviews, etc. In all cosmetics markets, the UAE skin care market is very small, and there are not many local skin care brands, mainly European brands. Young people are familiar with organic and natural products because they can purchase European skin care brands such as UK, Germany and France through overseas websites that can be delivered to UAE. In addition, from the well-known natural ingredients such as Moroccan nut oil, rose oil, rose aloe, etc., to the recent cactus extract and camel oil related ingredients have also attracted attention. At present, South Korean cosmetics entering UAE market are mainly skin care products and based on natural ingredients. It's skin and other brands with natural ingredients have been firmly established in the Middle East. Pureforet began to enter the Middle East market this year. "The trend of clean beauty, vegetarianism and organic beauty is expected to continue in the future, because we are very interested in the natural ingredients of cosmetics from the beginning, so many ingredients such as aloe vera and rose water can not be differentiated in the United Arab Emirates." Therefore, it is necessary to select unique ingredients that have never existed in UAE market, or ingredients that can reflect the image of South Korea or the East. Using Korean ingredients such as ginseng, red ginseng, Houttuynia cordata or camellia is also one of the ways to open the market.

Disclaimer: ECHEMI reserves the right of final explanation and revision for all the information.